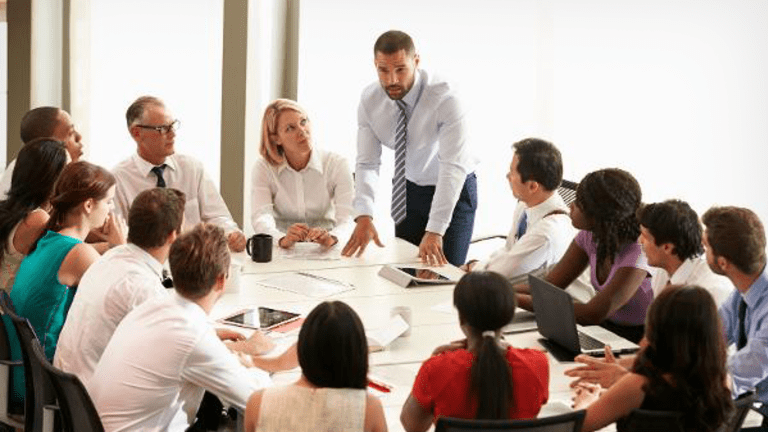 Quidel Diversifies With Alere's Triage Assets
The Triage assets are being divested in order to secure antitrust approvals for Abbott Laboratories' purchase of Alere.
The Triage assets are being divested in order to secure antitrust approvals for Abbott Laboratories' purchase of Alere.
Shares of diagnostic company Quidel Corp. (QDEL) - Get Report rose to a fresh all-time high on Tuesday, July 18, following its deal on Monday to buy Alere Inc.'s (ALR) Triage assets for $400 million plus $40 million in contingent consideration.
Quidel's stock closed at $34.12 on Monday, up 25.3%, after trading as high as $34.16 earlier in the day. The stock continued its climb on Tuesday, reaching a new high of $38.92 before closing at $37.36, up 9.5%.
The Triage assets are being divested in order to secure antitrust approvals for Abbott Laboratories' (ABT) - Get Report purchase of Alere.
In a Monday note, Raymond James & Associates Inc. analyst Nicholas Jansen called the Triage acquisition a bold move by Quidel.
The deal "opens up a new growth vertical in a complementary end-market, broadens Quidel's OUS reach in key emerging markets, significantly reduces volatility tied flu exposure (18% in 2016 pro-forma vs. nearly 40% before), and offers increased scale in a consolidating diagnostics market - which should provide a platform for enhanced top-line and margin visibility vs. standalone potential," wrote Jansen, who reiterated his outperform rating on Quidel shares and upped his price target to $36 from $26.
Canaccord Genuity Inc. analyst Mark Massaro wrote in a note that the 25% move in Quidel's stock on Monday likely suggests that the company got a good deal on the Triage assets and "investors short QDEL (3.5M shares short; 16% of the float) sought to exit their short position as fast as possible."
Among the reasons Massaro likes the deal is that it enables Quidel to double its revenue with assets "completely unrelated to flu, diversifying its business away from flu." He also noted that Quidel is paying a multiple of about two turns below market value by his estimation. Massaro upgraded his rating on Quidel's stock to buy from hold and increased his price target to $42 from $25.
San Diego-based Quidel agreed to buy the Triage MeterPro cardiovascular and toxicology assets and the B-type Naturietic Peptide assay business run on Beckman Coulter analyzers.
Triage MeterPro generated revenue of $146 million in 2016. Estimates revenue for the BNP business as structured under the transaction was $51 million for the same period, according to the news release.
"We've been looking at acquisition opportunities in high-growth segments of the POC (point-of-care) diagnostics market, such as cardiovascular, for several years, and believe that this strategic acquisition extends Quidel's market leadership, adding an extensive cardiovascular and toxicology POC offering to our innovative medical diagnostics portfolio," said Quidel president and CEO Douglas Bryant in a statement.
The acquisition is subject to the completion of Abbott's purchase of Alere, as well as antitrust approvals and other customary closing conditions.
Abbott and Alere in April announced that they have agreed to shave $500 million off Abbott's price tag to acquire Alere, ending litigation between the two companies. Under the amended agreement, Abbott will pay $51 per Alere share, or $5.3 billion in equity value. In their original merger agreement, announced Feb. 1, 2016, Abbott agreed to pay $56 per share, an equity value of $5.8 billion, with an enterprise value of $7.9 billion.  
In the announcement on the amended pact in April, Abbott and Alere said they expected the transaction to close by the end of the third quarter.
Shares of Alere closed at $50.32 on Tuesday, up 0.1%. Shares of Abbott closed at $48.74, down 0.03%.
-- Laura Berman contributed to this article