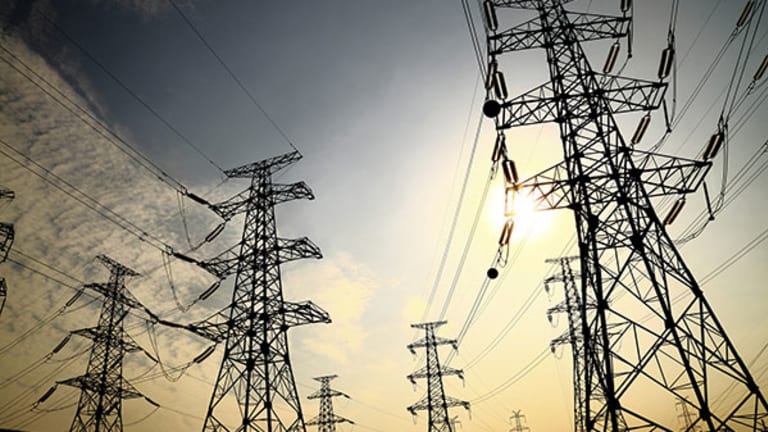 Quadrangle Capital Exits Ntelos Holdings Just in Time
The firm maneuvered a decade's worth of buyouts, breakups, shutdowns and sales but managed a sale as regional wireless carriers go extinct.
NEW YORK (The Deal) -- With the pending $640 million sale of Ntelos Holdings (NTLS) to Shenandoah Telecommunications (SHEN) , Quadrangle Capital Partners nears the end a decade-long excursion in mid-Atlantic telecommunications.
There's no better time for Quadrangle to head for the exits as consolidation winnows the field of regional wireless carriers and cloud computing drives fiber deals. Wireless services, in particular, has become an inhospitable place for smaller, privately funded operators.
"They largely have become extinct," Barry Sine of Drexel Hamilton said of the regional wireless companies. 
Give Quadrangle credit. While its investment in Ntelos has been protracted, and the final dispositions are likely more complex than the original investment thesis, the New York private equity firm has been able to recoup more than its initial investment throughout the holding period despite hitting many obstacles along the way. 
Indeed, since Quadrangle did a leveraged recapitalization of Ntelos in 2005, it has done an initial public offering, bought out investment partner, spun off Ntelos' landline operations and shut down operations in some markets-finally attracting a buyer in the end.
Quadrangle and Citigroup Venture Capital on May 2, 2005, did a $750 million leveraged recap, and they didn't wait long to take Ntelos public, raising a $172 million initial public offering on Feb. 9, 2006. The company paid the backers $155 million in dividends through 2005 and 2006. The firms also collected nearly $15 million in advisory fees from 2005 to 2006. In other words, Quadrangle and CVC struck when the regional wireless iron was still hot.
Quadrangle then bought out CVC in 2007, boosting its ownership stake in Ntelos to 27%. Four years later, the New York private equity firm saw another opportunity, breaking up Ntelos in 2011 and spinning off wireline business into a new company called Lumos Networks (LMOS) .
"One of the attractions was that the breakup of the companies would make each individual companies, each of which would be a pure play, more likely to be acquired," Sine explained.
Rather than quick flips of Ntelos and Lumos, however, incremental sales of assets and shares followed. 
Quadrangle whittled its Lumos stake to 13% from 27% by July 2013, when executive Michael Huber stepped down from the board. By this past June, the firm had reduced its stake to 2.6%.  
Meanwhile, Quadrangle sold nearly $45 million of Ntelos stock through a 2013 secondary offering. The sale, at $20.96 per share, may have complicated an outright divestiture of the telecom when Ntelos tested the auction market last year. 
Shares had dropped from the low 20s  to the midteens in January 2014. By December, the stock was selling for less than $5. Selling out at such a stock price so far below Quandrangle's 2013 secondary offering price would have been a difficult proposition for management.
But Quadrangle had a few more moves up its sleeve to gussy up Ntelos. For one thing, Ntelos terminated dividend payments in May 2014, and CEO James Hyde resigned a few months later. Quadrangle's Huber took over strategic relationships, and board member Rodney Dir assumed oversight of operations.
Asset sales followed. Earlier this year, Ntelos reaped $41 million in proceeds from the sale of 100 wireless towers to private equity firm Grain Management. In addition, the company wound down services in eastern Virginia, and sold wireless spectrum in the markets to T-Mobile USA (TMUS) for $56 million.
Quadrangle did not respond to queries, but Huber, now Ntelos' chairman, said in a statement after the exit from some of the markets that those locations "have and will become increasingly cash flow negative, as the gap between our network and those of our competitors widened in the 4G world." 
The shutdown also cleared the way for an outright sale of stronger territories in the western part of Virginia and other markets. 
By August, Quadrangle's fortunes with Lumos and Ntelos changed. Pamplona Capital Management agreed to invest $150 million to fund Lumos' expansion in fiber infrastructure while Shentel agreed to buy the slimmed-down Ntelos. 
The timing couldn't have been better. When Quadrangle and CVC did their recap, the field of regional wireless carriers included Sprint (S) affiliate US Unwired, Suncom Wireless Holdings Inc., Centennial Communications, SunCom Wireless Holdings, Alltel Corp., Midwest Wireless Holdings, Leap Wireless International (LEAP) and MetroPCS Communications. Alltel's acquisition of Western Wireless Corp. was underway.
Now, however, only a handful of regional wireless carriers, such as Edinburg, Va.-based Shentel, U.S. Cellular (USM) of Chicago, and Anchorage, Ala., carrier General Communication (GNCMA) remain. 
Read more from: