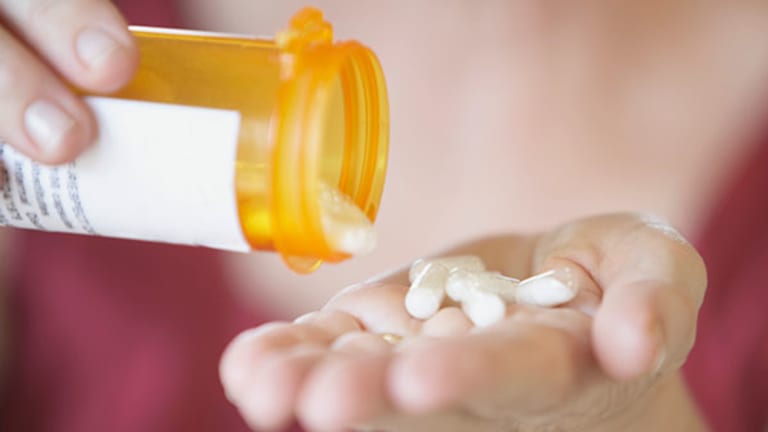 NEW YORK (The Deal) -- Generics companies have been so enthusiastic about buying each other over the past several years that they are running out of targets. As a result, specialty pharmaceutical companies are now in the M&A spotlight as acquisitive drug-makers search for new ways to fuel growth.
The change comes following the end of Teva Pharmaceutical's (TEVA) - Get Teva Pharmaceutical Industries Limited Sponsored ADR Report $40.5 billion acquisition of Allergan's generic business. Teva clinched that deal after failing in a hostile bid for generics giant Mylan  (MYL) - Get Mylan N.V. (MYL) Report. The sequence illustrates the appetite of generics makers for their rivals.
Buyers in the specialty pharma space are likely to consider different areas -- in lieu of each other -- for purchases, according to Jefferies LLC analyst David Steinberg. "There are very few publicly traded generic companies left," Steinberg said, speaking after the Allergan announcement last month. "We think some of the most attractive areas are in the niches. Areas like controlled release, topical or injectable generics."
The trail of consolidation has seen the number of large generic pharma companies drop from 27 to just 11 over the past six years. So after the latest announcement, companies looking to buy in the generics sector are likely going to have to get creative.
Steinberg identified several potential targets, including Impax Laboratories (IPXL) , Akorn Pharmaceuticals (AKRX) - Get Akorn, Inc. Report and Sagent Pharmaceuticals (SGNT) . Buyers for these companies could include Novartis AG's (NVS) - Get Novartis AG Sponsored ADR Report generics arm Sandoz as well as Perrigo (PRGO) - Get Perrigo Co. Plc Report, which also has a burgeoning generics business.
Perrigo is fending off a $31.2 billion hostile bid from Mylan. On Aug. 14, Institutional Shareholder Services recommended that Mylan shareholders vote against the unsolicited offer, which values Perrigo at about $34 billion.
Injectables are a ripe area for continued consolidation.
Sagent has been on The Deal's Activist Watch List since the company's founder and previous CEO and chairman Jeffrey Yordon retired. Since then, Teva's previous CEO Shlomo Yanai joined Sagent's board. On Aug. 3, it appointed Allan Oberman, the former president and CEO of Teva Americas Generics, as its CEO and a member of its board.
"The industry has been picked over pretty hard over the past five years," said the industry source. He noted that biosimilars is the only other natural area that generic pharma companies could consider entering, without veering off of the generic path. "Given that there's only a certain amount of consolidation that can be going on in the generics space."
This person also pointed to Sagent as a possible target. He said the company is likely to be acquired or be an acquirer, noting its new CEO and board members may give the smaller generics company the "street cred" it needs to finance a growth trajectory. In that case, Sagent could scoop up smaller players in the shape.
In terms of biosimilars, the source pointed to Coherus Biosciences (CHRS) - Get Coherus BioSciences, Inc. Report as a possible target for specialty pharmaceutical companies looking to enter that realm. 
Read more from: