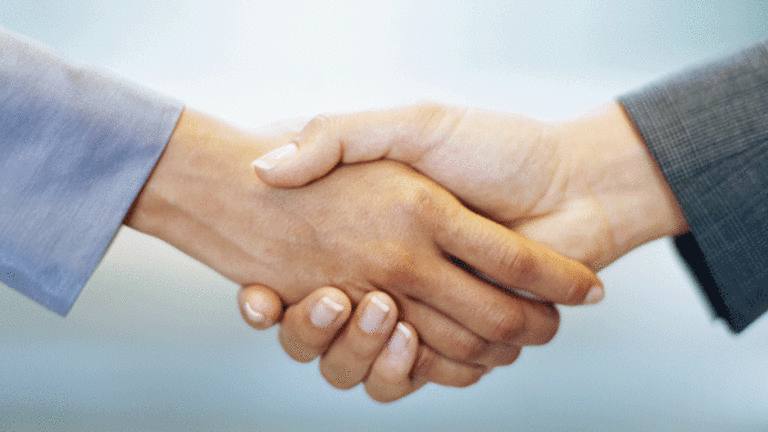 Puerto Rico's Burger King Franchisee Refinances
Private equity-backed Restaurant Holding Co. LLC has launched a refinancing of its $205 million in senior secured debt as the sole Burger King franchisee in Puerto Rico continues to face tight covenants throughout its debt structure.
NEW YORK (The Deal) -- Private equity-backed Restaurant Holding Co. LLC has launched a refinancing of its $205 million in senior secured debt as the sole Burger King franchisee in Puerto Rico continues to face tight covenants throughout its debt structure.
Faced with declining earnings and a weak economy in Puerto Rico, Restaurant Holding launched the refinancing on Jan. 28 and set a lender call for Thursday, Jan. 30, according to data provider Bloomberg News.
Restaurant Holding owns Caribbean Restaurants LLC, which is the only Burger King franchisee on the island. Owned by New York PE firm Castle Harlan Inc., Restaurant Holding wants to refinance its $205 million in senior secured debt with a $140 million five-year term loan; a $50 million five-and-a-half-year second-lien term loan; and a $15 million revolver. Jefferies Group Inc. is the bookrunner, according to the Bloomberg News data.
In an interview Wednesday Moody's Investors Service Inc. analyst Peter J. Trombetta said that during the lender call, more details will come out about the refinancing.
"They will talk to the potential lenders or existing lenders and tell them what the company is seeking and what kind of terms they are looking to get," he said.
Restaurant Holding currently has a $178 million senior secured term loan and a $22.5 million senior secured revolver led by administrative agent Jefferies Group.
The current debt is priced at Libor plus 750 basis points, with a 150-basis point floor on Libor. The term loan matures on Feb. 17, 2017, and the revolver comes due on Aug. 17, 2016, according to Bloomberg.
Trombetta said that it's hard to say if the refinancing can get done or not.
"The lenders have to look at this and decide whether they believe in the management strategy going forward," he noted. "If it's a new lender group, they will come into the relationship with expectations on what might happen over the next few years."
Since the company's refinancing plans include the issuance of second-lien debt, Restaurant Holding could be facing higher interest rates.
There isn't any pricing set for the new loans yet, but "when you introduce a second-lien tranche, it's safe to say that the costs will go up because second-lien lenders expect a higher return," Trombetta said. "It is likely that the covenant cushion issue that Restaurant Holding was facing in October is driving the refinancing. The company doesn't have any debt maturing in the near-term, so it's not a maturity issue."
Restaurant Holding "had a very slim covenant cushion in October that limited its ability to borrow on its revolver, so a refinancing could potentially give them more cushion and the ability to borrow more on their revolver," Trombetta continued. "This is assuming that the refinancing documentation would provide additional covenant cushion, which isn't part of the information that has been put out there yet."
On Oct. 17, Moody's warned that the company could be facing a violation of its total leverage covenant when it filed its second-quarter financial results on Oct. 31.
However, "the company did not violate their total leverage covenant or any other covenant at the end of October," Trombetta said. "While the overall trend in the last quarter continued, the company was able to meet its covenant requirements by cutting their costs. Their performance didn't necessarily improve in the quarter - it was flat year over year - but they were able to pull some levers to avoid a covenant default."
According to Trombetta, "any costs they cut in the short-term could help slow the earnings decline, but it's hard to continually cut costs. The earnings declining trend is still continuing."
The next time the covenants will be tested is Friday, Jan. 31, which is the end of the third quarter of the company's fiscal year 2014. Both the fixed-charge coverage, which compares earnings to fixed charges, and Restaurant Holding's debt-to-Ebitda covenants are tight, he said.
"Ignoring the refinancing, the covenants aren't going to get any easier to meet," he said. "We don't expect the company's performance is going to improve materially in the near-term because of the issues they are facing in Puerto Rico, with the economy and competition in the quick-service restaurant industry."
Trombetta noted that the quick-service restaurant industry in Puerto Rico and the economy in Puerto Rico hasn't improved at all. "The competitive environment remains fierce, with promotions across the restaurants that are hard to beat," he said.
However, if the refinancing is completed, "the lenders in this transaction aren't going to set covenants so tight that it would cause a violation in the near-term, so you can expect more of a cushion in the new financing," Trombetta said.
Caribbean Restaurants operates 180 Burger King restaurants and seven Firehouse Subs restaurants in Puerto Rico. It operates all but one of the Burger King restaurants in Puerto Rico, with that solitary one being located on a U.S. Army base.
Moody's has estimated that Restaurant Holding won't have sufficient cash flow to cover interest costs, taxes, debt service requirements and total capital expenditure needs over the next 12 months.
Castle Harlan bought the chain of Burger King restaurants from New York-based PE firms Oak Hill Capital Partners LP and American Securities Capital Partners LLC for $340 million on May 3, 2004. Oak Hill Partners had owned Caribbean Restaurants since September 1999.
Castle Harlan and Caribbean Restaurants both declined comment Wednesday.