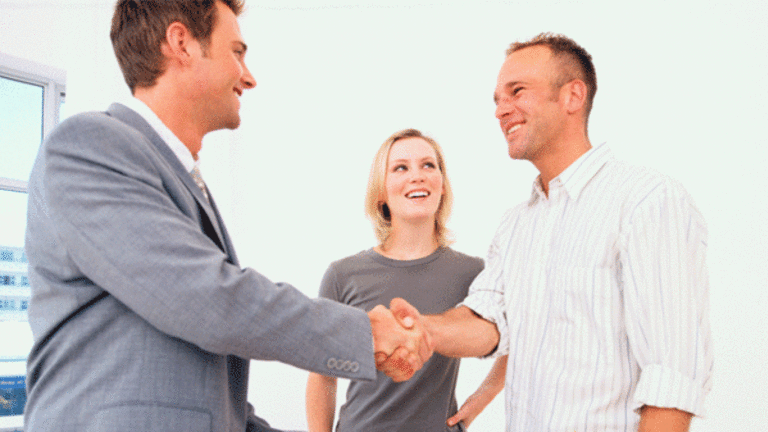 Publish date:
Puerto Rico Weighs Restructuring Alternative
The Commonwealth of Puerto Rico's new restructuring framework for its public corporations and the possibility of extending Chapter 9 bankruptcy to them both have advantages and disadvantages.
The Commonwealth of Puerto Rico's new restructuring framework for its public corporations and the possibility of extending Chapter 9 bankruptcy to them both have advantages and disadvantages.
NEW YORK (The Deal) -- The addition of a potential restructuring alternative for Puerto Rico's public corporations has not produced a clear winner.
The Commonwealth of Puerto Rico's new restructuring framework for the corporations and the possibility of extending Chapter 9 bankruptcy to them both have advantages and disadvantages, sources said.
In June, the commonwealth passed a law commonly known as the Recovery Act that provides a framework for Puerto Rico's public corporations to restructure, which they had no formal way to do before. The act, however, has been plagued by investor litigation.
Read: Have Favorite Childhood Restaurants Finally Died After Years of Agony?
Partly in response to the lawsuits, Puerto Rico's resident commissioner and congressional representative, Pedro Pierluisi, introduced legislation in the U.S. House of Representatives on July 31 that would amend the U.S. Bankruptcy Code to give Puerto Rico's government the right to authorize some of its public corporations to restructure under Chapter 9. (All 50 states under the Bankruptcy Code can employ Chapter 9, but each state individually decides whether it permits its municipalities to employ the legislation.)
For bondholders, both solutions have pros and cons: sources said the Recovery Act provides some elements that are designed to be more creditor-friendly than Chapter 9, while a Chapter 9 extension would remove the uncertainty that comes with a brand new framework.
"The commonwealth intentionally drafted its [Recovery] Act to provide creditors a better deal than Chapter 9 requires," one source familiar with the situation said. The source explained that the Recovery Act requires public corporations to maximize the amounts distributable to creditors and also requires them to give creditors a 10-year note entitling them to half of free cash flow.
Read: Is Taylor Swift About to Do a Deal with Yahoo?
Still, "Puerto Rico's public corporations will be able to restructure successfully under Chapter 9. ... Congress has the absolute right to preempt the [Recovery] Act with Chapter 9, and there is no reason for Puerto Rico to object," the source concluded.
The National Bankruptcy Conference endorsed Pierluisi's Chapter 9 extension bill in a July 31 press release, noting that opening Chapter 9 to the commonwealth "would ensure immediate access to debt adjustment for Puerto Rico on a less constitutionally contested basis than the commonwealth's [Recovery] Act."
Fitch Ratings also came out Wednesday, Aug. 6, in support of the extension of Chapter 9 to Puerto Rico.
"Clarifying the rules for restructuring and aligning them to a federal standard with understandable precedent, albeit limited, and providing a federal forum for the proceeding would benefit bondholders. It would also protect the commonwealth from claims it is acting unjustly or arbitrarily and contrary to accepted norms," the ratings agency said.
Despite the continuing debate over Puerto Rico's restructuring options, the Puerto Rico Electric Power Authority may have to soon test the legislation, with a key debt maturity for the utility looming on Aug. 14.
New York hedge fund BlueMountain Capital Management LLC, a holder of PREPA bonds, filed a complaint on July 22 in the U.S. District Court for the District of Puerto Rico in San Juan, alleging that the Recovery Act is illegal and violates the U.S. Constitution.
The hedge fund's legal adviser, Gibson, Dunn & Crutcher LLP partner Matthew D. McGill, commented on Puerto Rico's restructuring options via e-mail: "Restructurings should not pick winners and losers among creditors; that's the reason we oppose Governor Padilla's new debt law. We believe there are constructive solutions available, and we look forward to working with the government toward achieving those."
In addition, fixed-income funds run by OppenheimerFunds Inc. and Franklin Templeton Investment Co. on June 29 filed an amended complaint in another case, making similar arguments to BlueMountain's.
An Oppenheimer spokeswoman declined to comment on her firm's position beyond the lawsuit, except to say, "Our focus continues to be on doing what is in the best interest of our fund investors -- we are responsible for protecting the value of their investments." A spokeswoman for Franklin didn't respond to requests for comment.
Read: Bank of America Settlement Will Again Bypass Hardest Hit States
As the debate unfolds, Puerto Rico itself may need liquidity aid sooner rather than later, so it's worth noting that neither the Recovery Act nor the proposed amendment provides a framework for the commonwealth itself or its federal financing arm, the Government Development Bank for Puerto Rico, to restructure.
Moody's Investors Service Inc. warned on Aug. 1 that the GDB may fall short of its liquidity forecasts. That outcome would diminish Puerto Rico's financial flexibility, since the GDB has traditionally provided liquidity to the commonwealth and its public corporations when they face shortfalls.
Moody's believes the GDB's forecast of $1.68 billion in cash available on June 30, 2015, would be adequate to meet its needs. The ratings agency warned, however, that the chances of the GDB missing the projections "are significant and growing." In a financial model that reflects downside risks such as troubled public corporations that may want short-term loans, tax revenue shortfalls and diminished capital markets access, Moody's found "near-total depletion of available [GDB] liquidity by June 30."
Hedge funds could provide one alternative path to liquidity. An ad hoc group of 19 hedge funds has formed with the goal of providing financing for Puerto Rico.
Sources said the group would be most interested in providing additional general obligation bonds or loans to the GDB, although it is evaluating all options to provide liquidity to the commonwealth.
The group aims to provide short-term liquidity while Puerto Rico works on an economic turnaround and restructures its public corporations as needed, initiatives that should put the commonwealth in a stronger financial position and facilitate better access to capital from its traditional muni investor base.