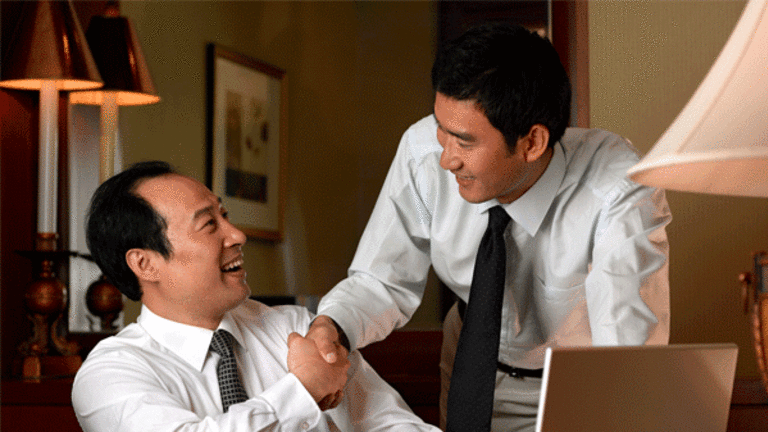 Publish date:
A Desperate Puerto Rico Raises $1.2 Billion in Short-term Financing
The short-term debt from a group of banks has some sources surprised at the high cost of the financing.
The short-term debt from a group of banks has some sources surprised at the high cost of the financing.
The Commonwealth of Puerto Rico has raised $1.2 billion in short-term financing, leaving some sources surprised at the high cost of the financing.
The $1.2 billion in financing includes $700 million in 7.75% term notes and a $200 million revolving line of credit that bears interest at one month Libor plus 7.55%.
The Government Development Bank for Puerto Rico (GDB) issued the debt, which is guaranteed by the commonwealth and matures on June 30, 2015. A group of banks provided the $900 million in debt.
"That's a pretty punitive rate for bonds that are due within a year," said Michael Comes, a portfolio manager and vice president of research at Cumberland Advisors Inc., by phone Monday, Oct. 13.
"It shows [Puerto Rico's] desperation, and at the same time, the cost of capital once you leave the actual bond market and go into private placements and loans," he said.
Comes is interested to see whether Puerto Rico will have sufficient market access to repay the notes in June 2015 or whether it will seek to roll them over, keeping this expensive debt in its capital structure.
The GDB will use the proceeds of the offering to back the issuance of $900 million in Tax and Revenue Anticipation Notes, or TRANs, and under the financing arrangement, has funded an additional $300 million in TRANs, bringing the total financing to $1.2 billion.
The bank syndicate that purchased the notes was led by J.P. Morgan & Co. Morgan Stanley, Bank of America Corp., Barclays plc, Banco Popular de Puerto Rico and Amalgamated Bank also participated.
"Today's transaction is part of the Commonwealth's normal-course financing as it manages the timing difference between ongoing budgetary obligations and the yearly collection of tax revenues in April," GDB interim president Jose V. Pagan Beauchamp said in a statement on Friday, Oct. 10, adding, "We are pleased to have the support of a syndicate of top-tier financial institutions in this transaction."
One source who follows the situation believes Puerto Rico turned solely to banks for this deal because it didn't want to appear reliant on financing from hedge funds, who bought most of the commonwealth's $3.5 billion general obligation bond offering in March.
This is Puerto Rico's first time accessing capital markets since it passed a law in June that creates a mechanism for restructuring public companies.
An ad hoc group of hedge fund investors that hold primarily Puerto Rico general obligation, GDB, COFINA and Public Buildings Authority debt have expressed interest in providing new financing to the commonwealth.
The group, which includes about 27 funds, holds more than $4.5 billion of Puerto Rican bonds, and counts combined assets under management of about $300 billion.
The source who asked not to be named expects that, with this TRANs financing out of the way, Puerto Rico will turn its attention to reviving an initiative to refinance a loan of about $2 billion that the GDB provides to the Puerto Rico Highways & Transportation Authority.
The commonwealth introduced legislation to refinance that loan this year, and although the effort was shot down by Puerto Rico legislators, the source believes a renaissance of that plan is the next goal on Puerto Rico's debt-issuance to-do list.
The source expects that the hedge funds in the ad hoc group would be interested in participating in financing to replace that loan, and envisions debt with a general obligation guarantee and also a dedicated revenue stream from the HTA as security.
Replacing the GDB loan would help the commonwealth by improving that agency's liquidity, the source said.