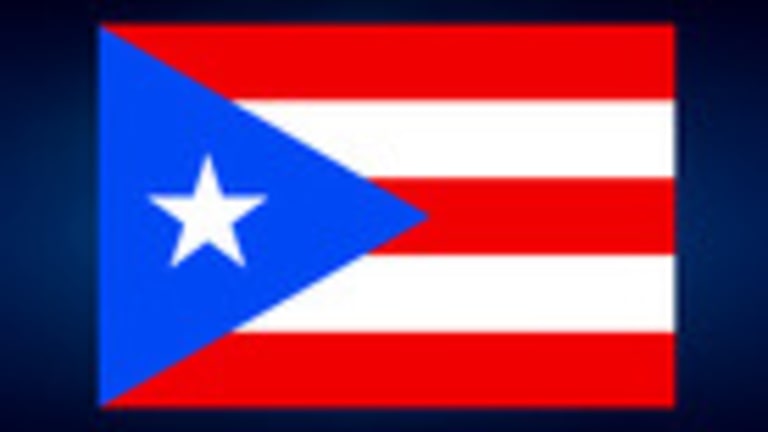 NEW YORK (The Deal) -- Despite support from two presidential hopefuls for an initiative to allow Puerto Rico to file for Chapter 9, creditors see an out-of-court restructuring as the more likely scenario and are scrambling to ally with each other in advance of a July 13 meeting with the commonwealth's so-called working group, which includes Senate President Eduardo Bhatia.

Puerto Rico Gov. Alejandro García Padilla and the Government Development Bank for Puerto Rico said Thursday that the working group, which comprises government officials who are leading the restructuring talks, will meet with creditors on Monday. At the meeting, which will be available for live streaming viewing on the GDB's website, GDB President Melba Acosta Febo, former World Bank Chief Economist Anne Krueger and American University professor Andrew Wolfe will present research on Puerto Rico's fiscal condition.
Puerto Rico's struggle with its $72 billion public debt load is especially challenging because it has no framework for restructuring in court.
Jeb Bush, who is seeking the Republican nomination, and Hillary Clinton, who is seeking the Democratic one, have come out in favor of extending the right to file for Chapter 9 municipal bankruptcy to Puerto Rico in order to smooth its path to restructuring. But lawmakers in Washington aren't willing to be so accommodating.
U.S. House Judiciary Committee Chairman Bob Goodlatte and the chairman of the House Subcommittee on Regulatory Reform, Commercial and Antitrust Law, Tom Marino, sounded skeptical about Chapter 9 for Puerto Rico.
The Republican congressmen said in a statement released Wednesday that a House Judiciary Committee discussion about the commonwealth led to a general concern "that to provide Puerto Rico's municipalities access to Chapter 9 of the bankruptcy code would not, by itself, solve Puerto Rico's difficulties, which are associated with underlying, structural economic problems."
Creditors aren't waiting for a political solution, knowing that Puerto Rico will have to restructure its debt through consensual agreements reached out of court. As a result, they are forming coalitions and hiring advisers.
A group of holders of GDB bonds, for example, has assembled and hired Davis Polk & Wardwell for legal counsel, a source familiar with the situation confirmed, adding that Davis Polk & Wardwell partners Donald Bernstein and Brian Resnick are on the assignment.
A Davis Polk & Wardwell spokeswoman declined to comment.
An ad-hoc committee of holders of senior-lien sales-tax-backed Cofina bonds has also formed and tapped Quinn Emanuel Urquhart & Sullivan's Susheel Kirpalani, he confirmed via email.
An investor in Puerto Rico's debt said that a central group of the commonwealth's hedge fund investors, who hold about $4.5 billion in securities including Cofina bonds, GDB bonds, general-obligation bonds and PBA bonds, is trying to stick together even as smaller, more specific groups form.
It is beneficial to have a group with enough critical mass to maintain strong bargaining power, though that could become difficult if conflicts of interest arise between different creditor classes under the group's umbrella going forward, the investor said.
The GDB bondholder group formed in response to indications from Puerto Rico's government that GDB debt is one of the classes that will be restructured, the investor said.
The group includes more than 10 firms, the source said.
GDB bonds, unlike GO bonds, can be accelerated by holders of at least 25% of a given issuance in the case of a default, a feature that gives GDB bondholders additional bargaining power, the investor said.
It is the investor's understanding that the GDB has hedge fund bondholders who bought in at a significant discount to par and would be open to striking an out-of-court restructuring deal.
However, structuring such a deal, or for that matter, an exchange offer for any debt class, could be challenging.
When Padilla made sweeping claims about the commonwealth's inability to pay its debt last week, he sent trading prices of all bond classes into a tailspin, the investor said.
Puerto Rico has neither extra cash nor a class of bonds trading near par, which leaves the investor wondering what the commonwealth would use as a sweetener if it wants to convince bondholders to accept a discount to par.
This person thinks that the rhetoric has toned down this week, and the theory circulating in the market is that Puerto Rico may opt to protect its GO bonds in order to offer a GO guarantee as a sweetener in bond exchange offers.
The investor has heard market speculation that Puerto Rico might even revive elements of a nixed $2.9 billion bond deal backed by new petroleum tax revenue to refinance its GDB debt.
Under that theory, Puerto Rico would offer GDB bondholders new securities backed by petroleum taxes and protected with a GO guarantee to entice them to trade in their bonds and potentially accept a discount.
Sources have raised concerns about the GDB's ability to make a $140 million bond debt payment due Aug. 1.
Puerto Rico's debt investors will listen closely at Monday's creditor meeting to see if they can get more clarity on whether the comprehensive restructuring plan will center on coupon holidays and maturity extensions or substantial principal haircuts.
A spokeswoman for Padilla and the GDB declined to comment on the substance of Monday's meeting.
Puerto Rico's working group of government officials is taking restructuring advice from Millstein & Co., legal counsel from Cleary Gottlieb Steen & Hamilton and also working with lead broker-dealer, Citigroup.
The GDB said Monday that it has hired municipal financial advisory firm Public Financial Management to provide guidance on capital financing transactions.
The GDB said it hired PFM for "ongoing financial advice, transaction management, pricing and execution, and advisory activity; and for the analyses and evaluations of available transactions, strategies, and policies."
A company spokeswoman said that the PFM team is led by managing directors Michael Mace and Sergio Masvidal, but she declined to comment further.
The working group also plans to create a fiscal oversight board that will oversee the commonwealth's restructuring process outside the political election cycle, according to the GDB's Thursday statement.
Read more from
: