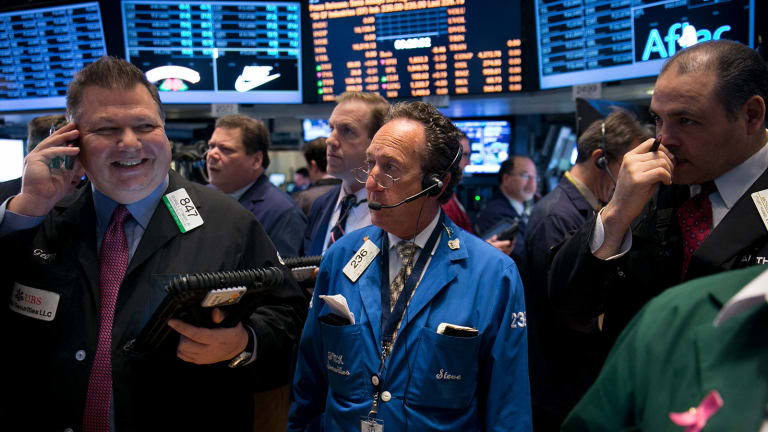 Profit From the M&A Wave With ETFs, Mutual Funds
Buy mutual funds and exchange-traded funds that buy shares of those companies involved in takeovers.
Bayer's (BAYRY) $66 billion bid for Monsanto (MON)  shows that one of the longest and strongest takeover booms is not over.
Investors interested in the chance to make money off mergers and acquisitions have an easy way in: They can invest in a growing number of mutual funds and exchange-traded funds -- now up to at least eight -- that specialize in buying shares of companies being acquired.
However, don't expect fabulous returns. These funds are generally considered to be having a good year if they beat the modest gains of short-term and intermediate-bond funds.
Indeed, what investors in these funds are expecting are low risks from highly diverse portfolios so they can expect reasonably consistent gains from year to year. The IndexIQ IQ ARB Merger Arbitrage ETF (MNA) and SilverPepper Merger Arbitrage Fund Advisor Class (SPBAX) should draw investor attention first. Both registered total gains of about 9% over the last three years.
Most returns come from buying shares in a company that is being acquired but for less than the acquirer plans to pay, then cashing out when the deal is done. Because most mergers are completed generally within a matter of months, it's a pretty safe bet that buyers will earn the difference, or spread, between the two prices.
The favorable odds go a long way toward explaining why merger or risk arbitrage, as the strategy is known, produces returns that tend to be lower on average than those of other stock investments.
Investors trying to buy the shares after a merger announcement can't expect to get the stock for much less than the acquirer's offer, because the current shareholders can reasonably count on getting that price shortly. How much less depends on a number of factors for both buyer and seller -- for example, what their money could reliably earn in another investment such as U.S. Treasury bills, or the value attached to the slight possibility that the deal will fall through (say, over regulatory problems).
Investors need to be concerned with costs. It's not unusual for the expense ratios to be above average. Silverpepper is a lofty 2.33%, while IQ is much more reasonable 0.75% versus 0.44%, the average for ETFs.
There are also taxes to consider. Since these funds deal in short-term trades, they have to pay capital gains taxes on any money they make. The sting is likely to be less though, when the investments are part of retirement accounts.
An inexpensive alternative to the arbitrage funds is small-cap index funds. While a big chemical merger grabs headlines, small-cap funds provide plenty of direct exposure to takeovers because many small companies are targets.
These investments bring with them more risk, but greater upside potential. IShares S&P SmallCap 600 Index ETF (IJR) is one small-cap index fund that has edged out the S&P Index this year and for the past five years.
Investor unable to decide between risk and reward might want to consider a third strategy. Invest in both types of shares to diversify.
This article is commentary by an independent contributor. At the time of publication, the author held no positions in the stocks mentioned.