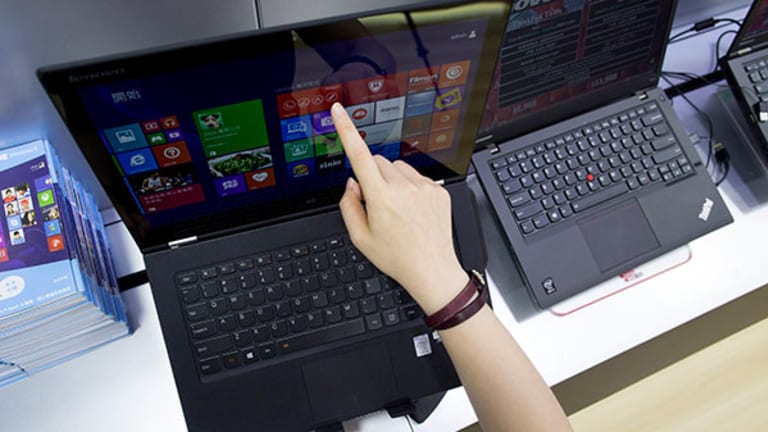 Procera Networks Agrees to Be Taken Private by Francisco Partners
The Fremont, Calif.-based networking company has been a target of activist shareholders since the fall 2014.
NEW YORK ( TheDeal) -- Network equipment maker Procera Networks (PKT) has agreed to a $240 million buyout after launching a sale process prompted by months of pressure from activist shareholders.
Procera Networks said Wednesday that it has agreed to be acquired by technology-focused private equity firm Francisco Partners Management LP for approximately $240 million in cash.
The transaction equates to $11.50 per share, which represents a premium of about 21% over Procera's closing price Tuesday of $9.51.
The company's stock rallied approximately 20% to $11.43 by midday Wednesday, giving Procera a market capitalization of about $197.4 million.
The Deal exclusively reported in late January that the Fremont, Calif.-based communications equipment maker had tapped Stifel, Nicolaus & Co. to shop itself after activist shareholders called for the company to review its alternatives.
The deal marks a victory for Chicago-based hedge fund Castle Union.
"This is a great outcome for Procera shareholders," said Toan Tran, managing partner at Castle Union, in a telephone interview Wednesday. "Procera just should not be a public company."
He went on to explain that Procera is much more suited to being in the hands of a private equity sponsor than as a public company.
"From their perspective, there is an opportunity to invest in the Procera product road map, which I think is promising," Tran said of Francisco Partners. Going private means the company would have the freedom to invest with a more long-term perspective and get away from a quarter-to-quarter scrutiny, he added.
It is unlikely that Procera will receive another bid, Tran said, as he thought the company ran an extensive process.
"We would have expected a strategic buyer so this agreement suggests other larger telecommunications equipment vendors were not ready to integrate Procera's products into their larger routing platforms," wrote Alex Kurtz, an analyst with Sterne Agee Group, in a Wednesday note, adding that the agreement is a "good first step" for Procera given challenges with the spending volatility with the company's Tier 1 customers.
Thomas Saponas, chairman of Procera's board of directors, said in a statement that following an extensive strategic review process, the board unanimously concluded that the sale of Procera to Francisco Partners was in the best interest of the Procera stockholders.
Andrew Kowal, partner at Francisco Partners, said in the statement that the private equity firm looks forward to working with Procera to "help the company and its customers drive actionable intelligence with Procera's solutions."
Castle Union first disclosed its 5% stake in October, saying the firm intended to talk to Procera's management about exploring strategic alternatives. In December, the hedge fund raised its stake to 6.6% and in February it nominated a slate of five directors to be voted on at the company's 2015 annual shareholders meeting (Procera held its 2014 annual meeting May 29).
Tran told The Deal in October that Procera should be sold and said it could fetch about $12 per share or more in a sale.
Just a week before Castle Union launched its campaign, Ronald Chez, an individual investor, had publicly urged Procera to evaluate strategic options. He was once Procera's largest shareholder, but sold his stake when the stock was trading within the $25 per share range in July 2012. Chez holds slightly less than a 5% stake in the company. Chez said Wednesday via phone that he was going to consider whether the offer represented a fair price and declined to comment further except to say that he thought that a financial sponsor coming forward was evidence of the company's real value.
There was more activist activity at Procera -- investors who together owned a 1.5% stake in the company and formed a group called Concerned Procera Stockholders. In mid-January the group said it would nominate a slate of directors at the 2015 annual meeting.
The problem in the past had been that while the board was aware that Procera's performance wasn't as strong as it should have been and that exploring alternatives should have been an option, it wasn't communicating that to shareholders, sources familiar with the situation previously told The Deal. Also, former chairman Scott McClendon had been against selling the company, but he was replaced by Saponas in the chairman role in October 2014. (McClendon remains on the board.)
Founded in 2001, Procera Networks went public in 2003 through a reverse merger with Huntington Beach, Calif.-based Zowcom The company specializes in designing and selling solutions based on deep packet inspection technology (DPI), which allows network operators to better assess subscriber experience.
Procera most recently acquired Canada's Vineyard Networks in January 2013 for $28.4 million.
Matt Robison, an analyst at Wunderlich Securities, said via phone that the DPI space is "somewhat under-recognized by the markets right now." In addition to Procera, Allot Communications (ALLT) and Sandvine are other DPI specialists.
Robison added that while Procera at one point had potential for growth, it was unclear whether the company had the infrastructure to support it.
Meanwhile, consolidation will continue to be a theme in the network equipment space over the next two to three years, explained Rajesh Ghai, associate director at Macquarie Securities Group, in an interview.
"There are quite a few small companies in the space like this that probably need a bigger home to survive," Ghai said, citing Meru Networks (MERU) , Aerohive Networks (HIVE) and Extreme Networks (EXTR) as examples of smaller players that have "decent technology" but lack resources to invest in themselves.
Meru is currently working with Deutsche Bank AG (DB) to explore strategic options.
The transaction is expected to close in June. Procera's board has unanimously approved the transaction, and Francisco Partners will commence a tender offer no later than May 5.
Procera also announced Wednesday preliminary results for the first quarter ended March 31. The revenue for the first quarter is expected to be in the range of $19.5 million to $20.5 million. Gross margin percentage is expected to be about 60%.
Procera Networks and Francisco Partners officials declined to comment further on the transaction.