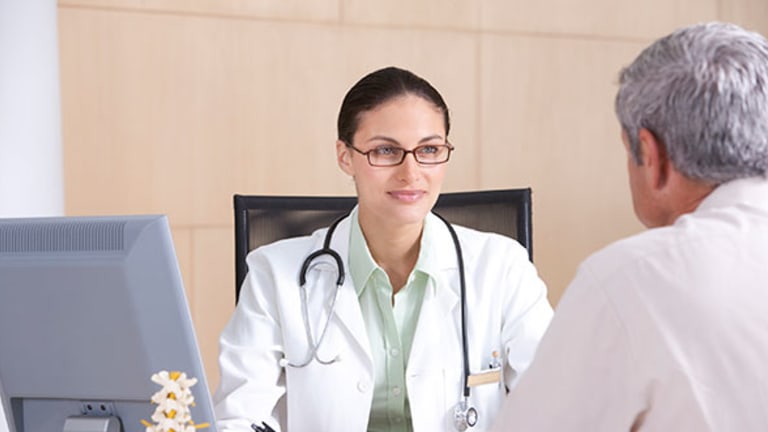 Press Ganey to Change Hands Months After IPO
Despite a seemingly meager premium on the $2.35 billion deal, seller Vestar likely fared well after the healthcare technology company's stock appreciated more than 60% over the past 15 months.
Just 15 months after its public debut, Vestar Capital Partners-backed Press Ganey (PGND) has agreed to be acquired by Swedish financial sponsor EQT Partners following a sales process that encompassed both strategics and financial buyers, The Deal has learned. 
The firm's EQT VII, which closed last August with €6.75 billion, will pay $40.50 a share in cash for all outstanding shares of the Boston healthcare performance technology company, representing an enterprise value of approximately $2.35 billion, according to a Tuesday statement.
While the offer price represents a less than a 1% premium over the $40.33 closing price on Monday, the price tag is a 20% premium over Press Ganey's volume-weighted year-to-date average price and a 62% premium over its May 2015 IPO price of $25. 
Based on the estimates of analysts at William Blair, the $40.50 per share offer price equates to an enterprise value-to-adjusted Ebitda multiple of 16.3 times the firm's 2016 forecast and 14.8 times its 2017 target.
The deal comes only about 15 months after Vestar in May 2015 took Press Ganey public — raising $234.6 million after pricing shares above the anticipated range of $22 to $24.
While the deal marks an end to a short time span as a public company, the timing was logical to explore an outright sale given that Vestar, having first acquired a majority stake in Press Ganey in January 2008, likely was poised to begin monetizing its still-sizable stake in the near term regardless, according to a source familiar with the matter.
The New York City middle-market firm owned an approximately 57.21% interest in Press Ganey as of Tuesday, Bloomberg data shows, as opposed to 71.7% before the IPO.
Also setting the stage for the sales process, launched a few months ago, was the stock's impressive performance on the public markets — having outpaced both the market and sector comps — paired with inbound interest from both strategics and sponsors, this person said. The deal was by no means the result of one-on-one negotiations, the source emphasized.  
Founded in 1985 and led by CEO Patrick Ryan, Press Ganey is known for its technology-based surveys tailored to both patients and employees in the healthcare industry, which are used to rate satisfaction and engagement. Additional offerings include data analytics to manage population health and control costs, among other things. The company serves more than 26,000 healthcare facilities.
Vestar in January 2008 purchased the company from middle-market PE firm American Securities Capital Partners for an undisclosed price. New York-based American Securities purchased Press Ganey for more than $100 million in October 2003, according to a source close to the transaction at that time. 
Shares of Press Ganey, listed on the New York Stock Exchange, added about 1.7% to $41 on Tuesday afternoon, indicating some investors see the possibility of a rival offer.
The agreement is subject to the expiration of a "go-shop" period, so other bidders could surface, "especially given that is a very unique asset, in our view," the William Blair analysts wrote.
The deal, which Press Ganey anticipated would close in the fourth quarter of 2016, is also subject to termination of the applicable waiting period under the Hart-Scott-Rodino Antitrust Improvements Act, shareholder approval and other customary closing conditions.
Representatives of Vestar, EQT and Press Ganey all declined to comment on Tuesday.
This article was originally published by The Deal, a sister publication of TheStreet that offers sophisticated insight and analysis on all types of deals, from inception to integration. Click here for a free trial.