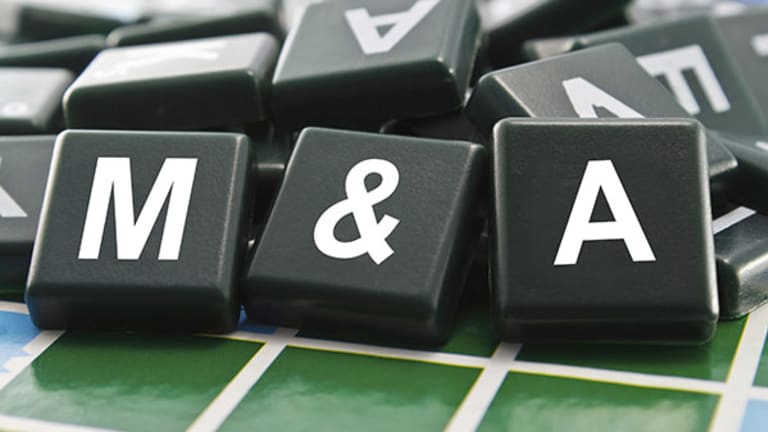 Potential Morgans Hotel Group (MHGC) Sale Raises Questions From Major Investor
Gregory Cohen of Rambleside Holdings, wrote to the board that his company was concerned that Morgans would be undervalued in a transaction. Morgans has been for sale since May 2014.
NEW YORK ( TheDeal) -- As Morgans Hotel Group (MHGC) deals with media reports of a possible deal for the company, a shareholder on Monday, Aug. 17, questioned whether the New York hotelier's board would get fair value in a deal.
"We are deeply concerned that the potential transaction would substantially undervalue the company and any breakup fee or other limitation on the company's ability to pursue strategic alternatives will further risk shareholder value," wrote Gregory Cohen, CEO of Rambleside Holdings, a New York-based real estate company that characterized itself as one of Morgans Hotel's largest shareholders.
¿
Must Read:
5 Stocks Warren Buffett Is Selling
The letter comes in reaction to an Aug. 6 report in The Wall Street Journal that the owner of the Delano and Mondrian hotel brands was in talks with Sam Nazarian's SBE Entertainment Group about a potential merger. 
Morgans has been on the block since May 2014 when the company hired Morgan Stanley to assist in evaluating strategic alternatives, including a potential sale. 
Rambleside, however, said it thinks the company can do a better job marketing itself to potential suitors.
The firm, which did not reveal how big a stake it held in Morgans, called on the board of the company to engage in "a widely marketed sale process" and potenially merge the hotel management company "with a world class hotel and brand manager."
Morgans said in response to a query Monday that it does not comment on rumors or speculation. SBE and Rambleside did not respond to calls seeking comment.
In the letter, Rambleside said it would also be willing to "pursue a transaction that would value the company at a meaningful premium over the current trading price."
Cohen failed to indicate a potential buyout price for Morgans in his Monday letter, although Kim Opiatowski, an analyst at APB Financial Group, told The Deal in May she thought Morgans could be worth as much as $14 a share in a sale.
Later that month, Jason Kalisman, whose hedge fund OTK Associates took over the board in 2013, resigned from his post as interim CEO, handing the reins to Howard Lorber, who is president and CEO of Miami holding company Vector Group (VGR) .
One source familiar with Morgans said the letter was slightly encouraging, as it indicates more than one party is interested in acquiring the company. 
The hotelier is controlled indirectly by Ron Burkle's Yucaipa Cos. Yucaipa owns about a third of Morgans' warrants and in turn has consent rights over a sale of the company or its assets.
While Morgans and SBE have yet to acknowledge that the two are in talks, a merger between the two luxury property companies would make sense.
The two companies have been riding parallel tracks over the past few years.
During Kalisman's tenure, Morgans has refinanced about $450 million in loans associated with the Delano South Beach hotel in Miami and the Hudson Hotel in New York. In addition, the company has weathered two proxy contests. In December, the company sold its 90% interest in restaurant operator, Light Group, to Hakkasan Holdings for $36 million.
SBE, which, like Morgans, manages a number of luxury properties and brands, has also experienced some changes over the past few years. 
In June, SBE sold its SLS Hotel South Beach for $125 million to GoldenPeak Capital Real Estate, an international real estate management company based in Guernsey. That transaction followed the May sale of the 297-room luxury SLS Beverly Hills hotel to Sunrider International for about $200 million. In July, SBE exited two restaurant groups, Katsuya and Cleo, in a sale to One Group, owner of the  STK steakhouse brand.
Rambleside said in its letter the firm has held talks with Lorber about a deal, although those overtures seemed to have been rebuffed.
"We are disappointed that the company has refused to engage with us on this opportunity," Cohen wrote.
Morgans' shares, which trade on the Nasdaq, have been on a roller coaster ride over the past year. After hitting a 52-week high of $8.49 a share on Sept. 11, the company's shares have been on a steady decline.
Morgans traded midday Monday at $5.04 per share, up 4 cents on the deal speculation. The company had a market cap of $173 million.
Read more from: