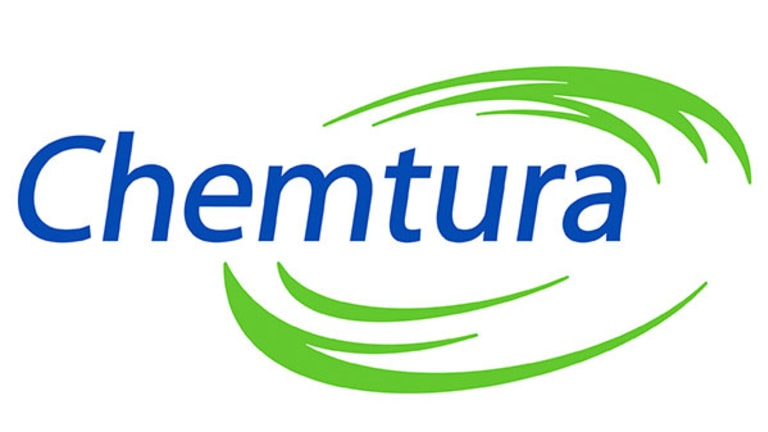 Platform Hunts For Deals After Chemtura AgroSolutions Acquisition
Platform Specialty Products, a specialty chemical company that was born from a special purpose acquisition vehicle founded by Jarden chairman Martin Franklin, said on Thursday it will buy Chemtura AgroSolutions from Chemtura for $1 billion in cash and stock.
Updated from 10:06 a.m. ET to include CEO interview, share prices
NEW YORK (TheStreet) - Platform Specialty Products (PAH) - Get Element Solutions, Inc. Report, a specialty chemical company that was born from a special purpose acquisition vehicle founded by Jarden (JAH) chairman Martin Franklin, said on Thursday it will buy Chemtura AgroSolutions from Chemtura (CHMT) for $1 billion in cash and stock.
Ackman Backed Venture Lists On NYSE After MacDermid Deal
The deal marks Platform's second major acquisition in the past twelve months and its first since listing on the New York Stock Exchange in January, and further accomplishes a strategy of scaling in the specialty chemicals space through the acquisition of companies that don't require large capital investments or external management. 
"We've only just begun," Daniel H. Leever, Platform's CEO, said of the firm's dealmaking in a telephone interview with TheStreet on Thursday. "We have a robust pipeline of deals, some of which could conceivably close before this one," Leever added, noting that Platform is looking at bolt-on acquisitions, and divestitures by private equity firms or large corporations. Leever also noted that Platform has interest in full public company acquisitions, however, he said no such deal is imminent.
Platform initially was a London-listed special purpose acquisition vehicle (SPAC) until the company acquired chemical industry specialist MacDermid for $1.8 billion October and listed on the NYSE this year.
In January, Platform began courting its next deal, and CEO Leever identified Chemtura AgroSolutions as a prospect. Chemtura had said it was running an auction process for the business. Platform was not part of Chemtura's auction and instead entered discussions directly with the company on what eventually was the winning bid.
Leever said it took about 60 days for Platform to move from first contact with Chemtura to Thursday's announcement.
Chemtura AgroSolutions provides chemicals and seed treatment to the agriculture industry and generated sales of $449 million and adjusted earnings before interest, taxes, depreciation and amortization (EBITDA) of $101 million in 2013. The business generated adjusted EBITDA margins of 22.6% in 2013, and has grown EBITDA at a compound annual growth rate of over 15% since the market bottom in 2009.
"This 'asset-lite, high-touch' approach is pivotal to Platform's business model and facilitates margin expansion, increased profitability, and significant free cash flow generation to support future growth," Leever said in a statement.
A Dream Team
Martin Franklin created Platform's SPAC with financing from him and a team of investors including Nicolas Berggruen of Berggruen Holdings and Bill Ackman's Pershing Square Capital Management. Those investors also created a SPAC called Justice Holdings that acquired Burger King Worldwide (BKW) in 2012.
Platform was incorporated in April of 2013 and listed on the London Stock Exchange with the intent to buy companies with an enterprise value of between $750 million and $2.5 billion. The acquisition vehicle found its first deal with MacDermid, a specialty chemicals manufacturer that had been considering an initial public offering, but instead saw an opportunity to take Franklin & Platform on as a partner.
MacDermid's CEO Leever was tasked with running Platform Specialty Products, identifying acquisition targets in the specialty chemicals space and re-investing in MacDermid's core business. Franklin, chairman of the company, said in a January interview with TheStreet he expected to help Leever on strategy and future acquisitions, a role that was key in Thursday's deal with Chemtura.
"Our strategy is to provide a good home for solid management teams where we respect their business DNA... This is going to be an acquisition story as well as an organic growth story," Franklin told TheStreet in January.
Pershing Square's Ackman won't have any direct ties to Platform. Pershing Square, however, holds nearly 28% of Platform's outstanding shares, an over $650 million investment, according to Bloomberg data.
MacDermid as a Platform for Acquisitions
Similar to Platform's MacDermid deal, Chemtura AgroSolutions requires modest capital investment, with less than 2% of annual net sales is used for capital expenditures. CAS' President, Nelson Gibson, will remain with the business after Thursday's deal closes.
When combined with Chemtura AgroSolutions, Platform said on Thursday it would have generated $1.2 billion in 2013 revenue and $281 million in adjusted EBITDA.
Platform is offering Chemtura $950 million in cash and 2 million shares of the company's common stock for Chemtura AgroSolutions. The deal is expected to be funded through a combination of debt and cash on hand.
Platform shares were rising nearly 2% to $20 a share in Thursday afternoon trading. Shares have gained over 30% since Platform listed on the NYSE in late January.
-- Written by Antoine Gara in New York.