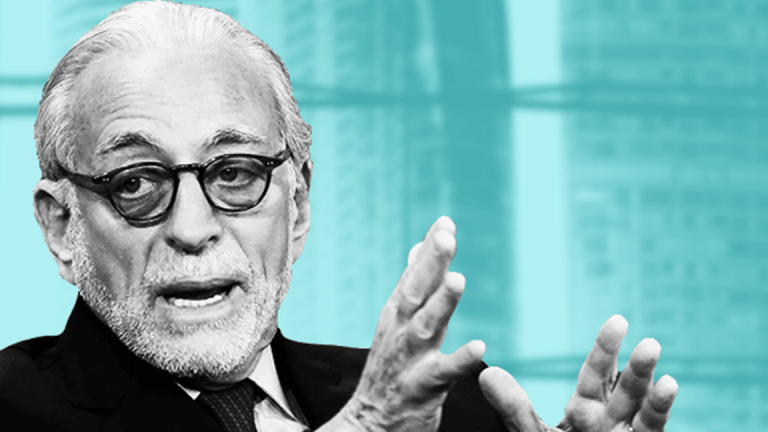 Procter & Gamble vs. Nelson Peltz: A Blow-By-Blow
A look back at the key rounds in the largest boardroom prize fight ever: Nelson Peltz's proxy war with Procter & Gamble.
The largest battle in the history of director warfare -- Nelson Peltz's proxy war at Procter & Gamble Co. (PG) - Get Procter & Gamble Company (The) Report — appears finally to be wrapping up and in a blockbuster reversal it looks like Nelson Peltz is going to get a seat on the American iconic consumer packaged goods giant's board now that he is ahead with a lead of about 0.0016% of the votes.  
Peltz said its time for P&G to accept the results. We thought it would be a good idea to look back at key rounds in the unprecedented eight-month slugfest. Here's a play by play analysis, from its early behind-the-scenes beginnings, through to the fight's escalations and finally into its endorsement and rejections phase.
Feb. 14
The first hint that we might see a boardroom skirmish at P&G emerged in mid-February, when Nelson Peltz's Trian Fund Management issued its regular quarterly securities disclosure, which included a new $529 million position in the gigantic Cincinnati-based conglomerate.
That disclosure was followed by a report suggesting that the stake had actually grown to $3.5 billion, all of which set off warning bells everywhere. A confidential disclosure of such a large position suggested that something was brewing. The expectation was that either P&G voluntarily gives Peltz a board seat, as many other companies have done so in the past, or face a proxy fight. Privately, shortly after the position filing was made, Peltz's team reached out to P&G to begin discussions.
July 17
Facing a director nomination deadline, Peltz took his first steps towards a boardroom battle by officially nominating himself—and only himself—to P&G's board. He simultaneously launched the first part of his campaign seeking to convince investors that P&G has underperformed relative to its peers and the S&P 500 over the past decade. He promised a lengthy white paper to follow. 
Aug. 28
In August, Trian's campaign was lifted after it scored the support of former Procter & Gamble CFO Clayton Daley, who argued that Peltz knows how to create value. Daley became a paid adviser to Trian in July. Why? Because he believed the activist investor could help boost the company's value. In response, P&G CEO David Taylor said Daley, who left the company in 2009 after more than ten years in the position, has completely out of date information. "Nelson Peltz often talks about data that has been supplied to him by someone who left eight years ago," Taylor said later.
Sept. 7
As promised, Peltz issued a trademark 93-page whitepaper offering up a raft of recommendations, including one suggesting that P&G be restructured into three global business units rather than the four it has now. The paper sought to target what Peltz sees as an insular culture at P&G, which he argued has led to a lack of significant innovations in recent years. The company should have fewer middle managers, hire more outsiders and concentrate on acquiring small brands, which analysts argue is something the company was set to do anyways as it had just completed a major divestiture spree. P&G shot back, insisting that it had already moved to streamline the business and developed many innovative brands in recent years, including water-purifying packets and single-dose laundry Tide Pods and Cascade ActionPacs.
Sept. 11
Seeking to reach out to retail investors, which represent 40% of stock, Taylor appeared on Jim Cramer's "Mad Money" CNBC show to suggest that Peltz's proposal to eliminate the company's R&D was very dangerous for the long-term future of the company. "The last thing we need right now is a reorganization," he told Cramer, founder of TheStreet. "We made the changes to our portfolio. We made the changes in our organization. We are leaner today than five years ago and especially ten years ago," Taylor said. "We made the changes in our culture to set ourselves up with a more focused and accountable organization."
Sept. 14
In every boardroom battle each side tries to get investors to come out publicly in support of their effort. At P&G, Peltz was the big winner in this arena, first getting P&G's 11th-largest shareholder, Yacktman Asset Management, to come out publicly in support of the dissident investor. Later, in October, the California State Teachers' Retirement System, or CalSTRS, a Trian limited partner with 5.6 million P&G shares, also publicly backed Peltz. The largest investors, however, Vanguard Group, State Street and BlackRock, have remained quiet. They own 7%, 4.5%, and 4.4% respectively.
Sept. 22
Trian partner Josh Frank spoke to The Deal to refute P&G's assertion that Peltz wants to destroy the company's R&D budget. He argued that Trian's proposal does nothing to inhibit capital flow to R&D or collaboration among units. Also, on Sept. 22, Glass Lewis, one of two big proxy advisory firms, recommended that shareholders support Peltz and his "cogent, well-framed arguments." The backing was a major blow to P&G, and a boost for Peltz.
Sept. 25
P&G CEO David Taylor speaks live with TheStreet to explain that Peltz's campaign is a "rallying cry" for the company to deliver outstanding results. 
Sept. 29
And in another major blow to P&G, Institutional Shareholder Services, the second major proxy advisory firm, came out with its support for Peltz, saying he presents a "compelling case." The support of the two major advisory firms will likely be a plus with big investors. However, their backing only goes so far. Consider that Peltz also received their endorsement for his blockbuster—but ultimately unsuccessful—director battle in 2015 at DuPont.
Oct. 3
Procter & Gamble closes strongly. Just a few days before the contest and right as big and small investors made their final investment decisions, the company releases a letter to shareholders from former P&G CEO A.G. Lafley who said he was "taking the gloves off." Lafley comes out against Peltz, arguing that the investor's "game plan" involves "cost cuts, board and management shake ups, asset sales and break ups." Later, the same day, P&G brings out more big guns, this time in a Q&A call with investors. P&G Director Meg Whitman, CEO of Hewlett Packard Enterprises and a former Republican California governor candidate, explained that the packaged goods company is on a "transformational journey" and needs to "stay the course."
Oct. 10
Annual meeting and proxy war's conclusion. Preliminary results issued by P&G showed that Peltz had just under 50% of the vote, or roughly 49.8%. However, Peltz said he wasn't conceding defeat and that the results were "too close to call." He said he was waiting for the final result tabulations by IVS Associates Inc., P&G's inspector of elections.
Nov. 15
In a statement Peltz said that the independent inspector of elections has come to the conclusion, after reviewing the votes, that he actually won the slugfest. Procter & Gamble quickly issued its own press release noting that Peltz is "ahead" with a lead of about 42,780 shares, about 0.0016% of the vote, according to IVS Associates. The packaged goods company said that the results are still "preliminary" and "subject to review," suggesting that the company wasn't yet fully ready to concede defeat. It added that P&G will disclose the final results after receiving the independent inspector of elections' final certified report "in the weeks ahead."