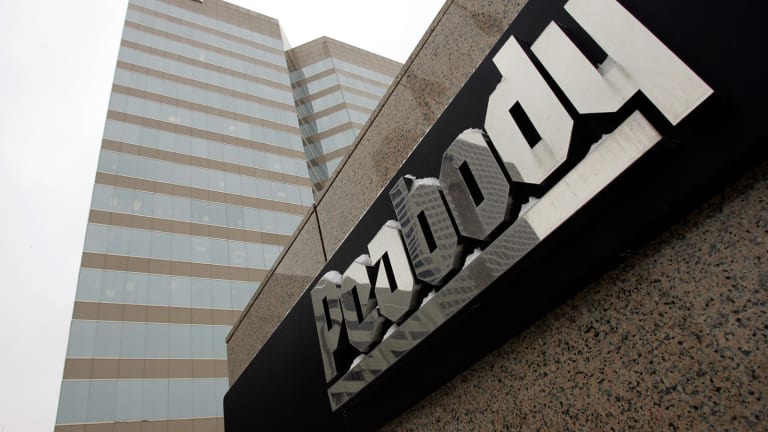 Peabody Energy Files for Chapter 11 Bankruptcy
The world's largest independent coal miner succumbs to falling prices and an ill-timed acquisition.
Peabody Energy (BTU) - Get Peabody Energy Corporation Report , the world's largest independent coal producer, filed for bankruptcy protection on Wednesday, as the collapse in coal prices claimed its biggest victim yet.
St. Louis-based Peabody said it had filed petitions for Chapter 11 for the majority of its U.S. entities, though the company's Australian operations will not be affected.
The company had unaudited debt of $6.4 billion at the end of 2015, and warned in March that it might have to file for bankruptcy after it failed to make repayments on some of its loans.
"This was a difficult decision, but it is the right path forward for Peabody," President and CEO Glenn Kellow said in a statement. "Through today's action, we will seek an in-court solution to Peabody's substantial debt burden amid a historically challenged industry backdrop."
Peabody's share price has crashed more than 99% since 2011, when coal prices peaked before tumbling more than 75% as demand from steelmakers waned. Peabody's woes were exacerbated by its acquisition of Australia's MacArthur Coal for $4 billion in 2011. That deal heaped about $5 billion of net debt, including assumed loans, on Peabody's balance sheet.
Peabody's petition, which was filed with the Bankruptcy Court for the Eastern District of Missouri, takes the number of U.S. coal company Chapter 11 filings to at least 10 in the past year. They include Arch Coal (ACIIQ) , which filed for protection on Jan. 11, Alpha Natural Resources (ANRZQ) , which filed on Aug. 3, Walter Energy (WLTGQ) on July 15, and JW Resources on June 30.
Peabody said it expected its mines and offices will continue to operate during its debt restructuring process and said it had secured $800 million in debtor-in-possession financing to fund its operations. The debt was organized by Citigroup and includes a $500 million term loans, a $200 million bonding accommodation facility and a $100 million cash collateralized credit facility.
"Peabody believes that it has sufficient liquidity to operate its business worldwide post-petition and to continue the flow of goods and services to its customers in the ordinary course," the company said.
Peabody also said that it had suspended the planned sales of its New Mexico and Colorado assets, claiming that the buyer -- Bowie Resource Partners LLC of Louisville -- was unable to complete the deal. Bowie had agreed to pay $463 million for the assets, but had struggled to raise the $650 million of loans it needed to finalize the acquisition.
Peabody's filing has been expected since March 16 when it missed a $71 million payment on its 6.5% senior unsecured notes due 2020 and its 10% second-lien notes due 2022. That failed payment triggered a 30-day grace period. That payment fell due on Thursday.
Peabody, which was founded in 1883, owns majority stakes in 26 coal operations. It posted Ebitda of $435 million in 2015 from revenue of $5.61 billion, down 46% and 17% respectively on 2014.
Peabody tapped Jones Day to provide legal advice on its Chapter 11 process. FTI Consulting Inc. will provide restructuring advice and Lazard will provide financial advice.
Peabody said it expects it shares will be suspended on Wednesday. The stock closed Tuesday at $2.06, down $0.06, or 2.8%.