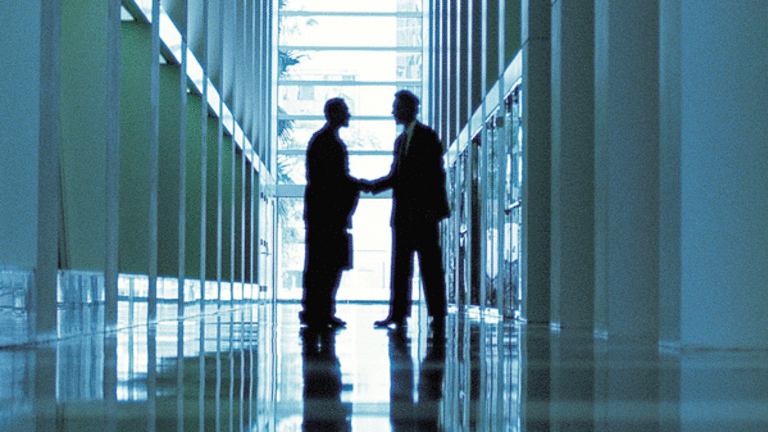 PE-backed Petco Animal Supplies Scoops up Drs. Foster & Smith
Leonard Green and TPG-backed retailer adds target with $250 million in revenue.
Petco Animal Supplies Inc., a pet products retailer backed by backed by private equity firms Leonard Green & Partners LP and TPG Capital LP, has agreed to acquire Foster and Smith Inc., which does business as Drs. Foster & Smith.
Terms of the transaction, announced Wednesday were not disclosed. The deal is expected to close in early 2015. The acquisition will include the Rhinelander, Wis.-based hybrid catalogue and e-commerce business's Tprescription services and its popular branded products.
The Deal last month reported that Drs. Foster & Smith was on the auction block. A source familiar with the situation said at the time that the target generated $250 million in annual revenue and is profitable.
Drs. Foster & Smith's generates half of its annual revenue online, while the other half is rooted in its catalogue business. The company is a purveyor of pet food and treats, pet bedding, cages and crates, toys and grooming products. It was founded in 1983 by veterinarians Dr. Rory Foster, Dr. Race Foster and Dr. Marty Smith, initially consisting of a group of four veterinary clinics. It then expanded into selling products via catalogue, and then online. In 2003, the company added an online full-service pharmacy through which customers could order prescriptions for their pets and have their purchase mailed.
The pet food and health market has been active over the last few months, with valuations continuing to rise as consumers increasingly spend on healthy lifestyles for their pets.
Earlier this week, Zoetis Inc. (ZTS) - Get Free Report purchased the assets of Abbott Laboratories' (ABT) - Get Free Report animal health business in a deal valued at $255 million. Zoetis — which was spun out of Pfizer Inc. (PFE) - Get Free Report in February 2013 — is an animal health company that provides diagnostic tests, vaccines and other pharmaceutical products for both companion and farm animals.
Freshpet Inc., a maker of refrigerated fresh pet food, had an initial public offering recently on Nov. 7 and has attained a market capitalization of nearly $600 million. The company's enterprise value of around $510 million is not only eye-popping considering it generates negative Ebitda, but that it is also a multiple of about eight times the $63 million in revenue it generated for the fiscal year ended Dec. 31.
Freshpet CEO Richard Thompson said at the time of the IPO that his company's valuation is evidence of investor desire to put their money in pet-related businesses.
Drs. Foster & Smith is not the only pet-related company on the block. Tabcom LLC, formerly Pets United LLC, and PetFlow LLC are both said to be up for sale, The Deal previously reported.
TABcom, based in Hazleton, Pa., was founded in 2002 by brothers Alex and Carlo Tabibi, and owns a number of websites and businesses, including 1800Petsupplies.com, Horse.com, Dog.com, Statelinetack.com, Garden.com, Ferret.com, Bird.com, Fish.com, PetFood.com, Bike.com, Ecopets.com, Greenhouse.com and Saddle.com. Tabcom has about $85 million in revenue.
New York-based PetFlow, meanwhile, retained investment bank Lazard as its financial adviser for a sale. PetFlow generated $39 million in revenue in 2013 and expects to hit the $50 million revenue mark. The company has grown rapidly since it was founded by Alex Zhardanovsky and Joe Speiser in 2010. By early 2012, PetFlow closed in on generating $2 million in revenue per month, and was on track to generate more than $20 million in sales that year, according to prior reports from The Deal.
In 2011, PetFlow raised a Series B round of $10 million led by venture capital firm Lightspeed Venture Partners. Prior to that, PetFlow had raised $5 million from investors. More recent deals in the pet food and health space include Chewy.com, which took outside capital and has revenue of more than $200 million, according to a source.
On Aug. 19, PetSmart Inc. (PETM) said it would acquire Pet360 Inc. for $130 million in cash and up to $30 million in additional earnouts.
Naples, Fla.-based Falls River Group LLC provided Foster and Smith with financial advice.