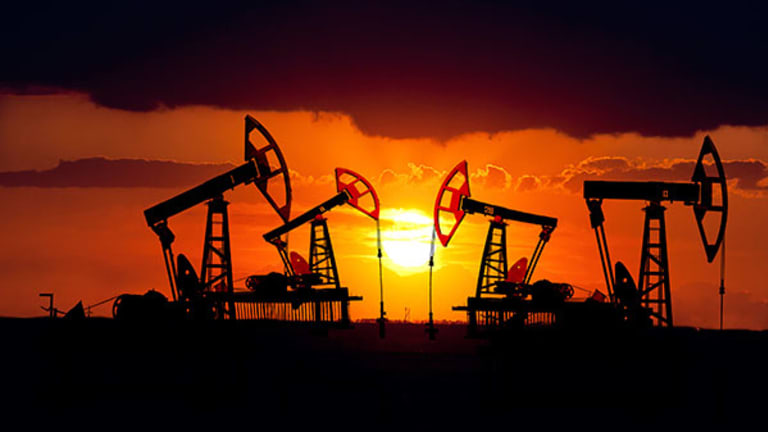 PDC picks up Kimmeridge-backed Arris, 299 Resources for $1.5B
The acquisition expands the buyer into West Texas' hot Delaware Basin and is part of its plan to become a top mid-cap explorer and producer.
Denver oil and gas explorer PDC Energy (PDCE) said after the markets closed Tuesday that it's expanding into West Texas' hot Delaware Basin by buying Kimmeridge Energy Management Co.-managed Arris Petroleum Corp. and 299 Resources LLC for $1.5 billion.
The price includes $915 million in cash and 9.4 million shares of PDC stock privately placed to the sellers with a value of $590 million.
The company plans to fund the cash portion of the deal through equity and debt financings before the deal closes, which is expected in the fourth quarter. It's already lined up committed financing from J.P. Morgan that boosts its liquidity to around $1.4 billion.
Stifel analyst Michael Scialla said in a note that he expects the company to issue 12 million shares and add $730 million in debt.
J.P. Morgan's Laurence Whittemore, David Harkin and Mark Deverka provided financial advice to PDC, which used Davis Graham & Stubbs LLP's John Elofson, Kristin Lentz, Greg Danielson and Sam Niebrugge for outside legal counsel. Evercore's Lance Dardis, Matt Loreman, Doug Rogers, Reilly Bliton, Santiago Garavito, Josh King, Sylvia Liaw, Stewart Weingeist and Monica Winch and Sidley Austin LLP's Irving Rotter, Jim Rice, Anna Ha and Katy Lukaszewski assisted the sellers.
The deal, which was privately negotiated, includes 57,000 net acres, 41,000 acres in Reeves County and 16,000 acres in Culberson County, with an average working interest of around 93%. The properties produce 7,000 barrels of oil equivalent per day from 21 horizontal wells with two additional wells in the completion and flowback phase. About 42% of the production is oil and 65% is liquids.
PDC said there are 700 gross estimated horizontal drilling locations targeting the Wolfcamp A, B and C zones with upside potential through downspacing and additional intervals. The properties' net reserves are 520 million barrels of oil equivalent based on four to twelve wells per section.
The deal also includes midstream infrastructure, including gas gathering systems, pipelines, rights-of-way and five salt water disposal wells, that can be expanded.
PDC CEO and president Bart Brookman said in the statement that the deal was a remarkable opportunity for the company, as it adds an extensive inventory of highly-economic drilling locations that complement its portfolio.
Lance Lauck, PDC's executive VP of corporate development and strategy, said the deal is a big step toward executing its vision of becoming a top mid-cap exploration and production company. "Adding this Delaware position to our core Wattenberg acreage gives us more than 1 billion net Boe [barrels of oil equivalent] of liquid-rich reserve potential in two of the top-tier U.S. onshore basins," he said. "We are very well positioned to continue providing strong returns and delivering long-term shareholder value."
Lauck added that PDC will continue to emphasize the importance of a strong balance sheet while it pursues additional value creation through operational enhancements and inventory expansion. The company is targeting a pro forma debt to Ebitdax of less than 2.5 times.
Stifel's Scialla said like most Permian Basin transactions, the deal wasn't cheap, working out to $22,000 per acre compared with $27,000 per acre for a nearby acquisition by Diamondback Energy (FANG) last month, $15,000 per acre for a purchase by Concho Resources (CXO) in January and $13,000 per acre for an acquisition by EOG Resources (EOG) in November of last year.
Tudor, Pickering, Holt called the deal transformative for PDC and Seaport Global Securities analysts Mike Kelly and Stephane Aka said it will help the company, which has been in limbo due to the limited running room of its core properties in Colorado's Wattenberg field. "Given PDCE's demonstrated operational acumen and with high-quality new Delaware neighbors touting impressive returns ... we think this move should benefit capital efficiency metrics going forward," they said.
Kelly and Aka said producers are earning 46% to 67% returns at $55 per-barrel oil prices in the Wolfcamp A, which top PDC's current economics in the Niobrara.
PDC said it plans to spud around nine horizontal wells on the properties and expand some of the midstream infrastructure, spending $55 million to $65 million. It's finishing completion operations on two horizontal wells and plans to operate two drilling rigs by year-end.
PDC has indicated it wanted to expand into the Permian Basin. Analysts also think it could sell its Utica assets, which are considered non-core for the company.
In 2014 PDC sold it and Lime Rock Partners' 50% interest in Marcellus Shale joint venture PDC Mountaineer LLC to First Reserve-backed Mountaineer Keystone Energy for $500 million to focus on its Wattenberg and Utica assets. And in June it swapped 11,700 net acres in the Wattenberg's Wells Ranch area for 13,500 acres in the Bronco region in northern Colorado owned by Noble Energy (NBL) .
New York City-based Kimmeridge is led by Benjamin Dell, former co-head of energy investments for AllianceBernstein and onetime M&A and finance analyst at BP. Its team also includes onetime Warburg Pincus private equity executive Henry Makansi.
According to filings with the Securities and Exchange Commission, Arris raised $167 million from Kimmeridge in 2014 and was seeking another $100 million last year. Kimmeridge also raised $133.6 million last month in pooled investment fund interests through Kimmeridge Energy (299 Resources) Fund III Co-Invest LP.