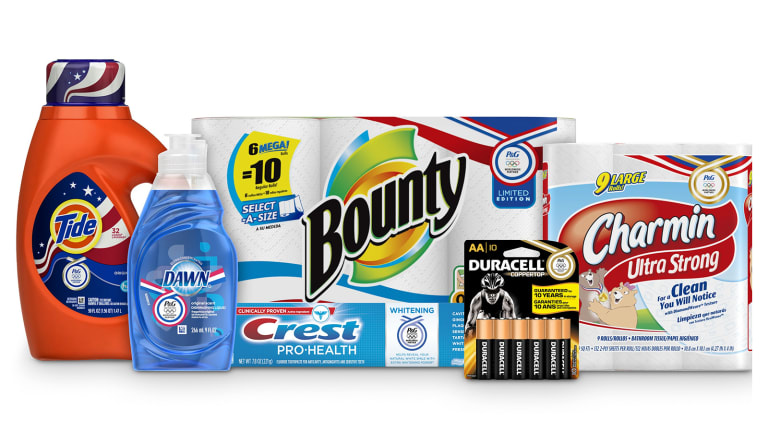 P&G's CEO Is Under Siege as Activist Investor Battle Resurfaces
The company is contesting preliminary results that narrowly appeared to give the activist investor a seat on the company's board.
Procter & Gamble Co. (PG) is contesting preliminary results issued last week by an independent election inspector that gave dissident Nelson Peltz a narrow lead in his boardroom battle at the iconic American packaged goods company.
On Nov. 17, P&G's election inspector IVS Associates determined that Peltz appeared to have won a director fight, the largest proxy war ever, by the narrowest of margins, about 0.0016% of the vote, or 42,780 shares. If certified officially by IVS it would install Peltz onto P&G's board. 
On Wednesday, Peltz took his message to the broad shareholder base, arguing that "regardless of how they voted" they should be concerned that P&G has opted to waste further time and shareholder money contesting an official tabulation. "Based on that tabulation, shareholders have sent a strong message to P&G: they want Nelson Peltz to join the board."
Nevertheless, the continued focus on the seemingly never-ending battle puts an unwanted spotlight on Taylor and whether he is embracing a scorched-earth approach that will alienate an even larger segment of the company's shareholder base. Could it be enough to drive the board to oust Taylor from his CEO position? Unlikely at this point.
However, should Taylor press for a recount in the months to come and even consider launching a legal challenge to the final tally, as some have suggested he might, it could put new institutional investor pressure on the board to settle and accept Peltz or oust Taylor from the company. Investors could point to Peltz's promise that he will even allow the director he ousted to return to an expanded 12-person board as yet another justification that he deserves to be a director.
However, continued challenges could ensue, given Taylor's opposition to Peltz's proposals - he has called the activist's ideas "dangerous," arguing that Peltz would eliminate the company's R&D.
In the immediate future, the P&G review will give both Taylor's side as well as Peltz and his activist fund team, Trian Fund Management, and its advisers a chance to examine the material. One incorrect ballot offered up by a small investor with roughly 43,000 votes would be enough to swing the election in Taylor's favor. P&G estimates released in October provide a look at just how many shares were voted -- they said about 973 million shares voted for Peltz, just a little bit fewer than the 979 million shares backing his opponent, an incumbent director on the packaged goods company's board.
Bruce Goldfarb, chief of proxy solicitor Okapi Partners, suggested that a company like P&G has a significant number of so-called registered holders who would have received proxy cards in the mail. Some of these votes would need to be corrected, he added. "They could have signed them wrong, or signed on behalf of a relative they didn't have signing authority for or even someone who did not check the box right," he said.
However, should P&G refuse to accept the final results, it could seek a court order and issue a temporary restraining order on the final numbers being released if it felt it had a credible case that the results weren't entirely accurate. A court hearing could require Broadridge Financial Solutions Inc. (BR), which has a near monopoly on distributing proxy materials on behalf of banks and brokers, to produce its backup records, which includes millions of records.
Such a move would delay the issuance of final results potentially for weeks and throw litigation costs on top of what is already one of the most expensive proxy battles of all time, considering solicitation fees and other expenses. That could make shareholders angry, putting a big spotlight on Taylor and P&G's results in the months to come. 
Editor's note: This article originally appeared on The Deal, our sister publication that offers sophisticated insight and analysis on all types of deals, from inception to integration. Click here for a free trial.
More of What's Trending on TheStreet: