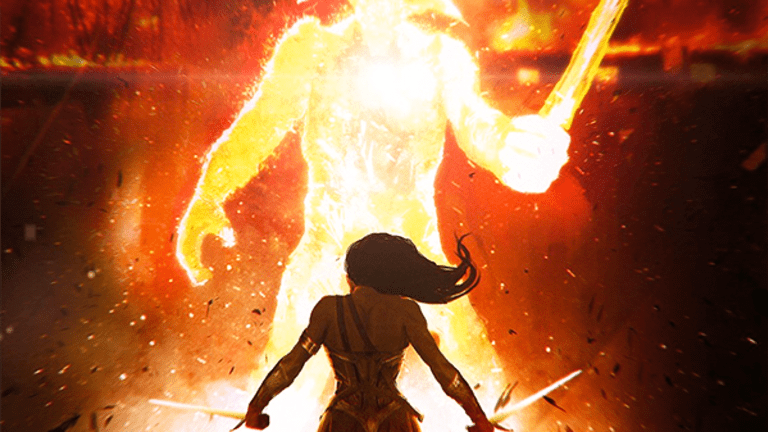 P&G's Director Problem Takes Center Stage in Battle With Activist Nelson Peltz
The largest U.S. corporations have improved their corporate governance in many key areas in recent years. But there is a lot of work to do.
This is part of a series of stories that comprise TheStreet's Blue Chip Studio, which will illuminate issues related to corporate board performance, activism, dealmakers and personalities revealed by analysis of data generated by BoardEx, a business unit of TheStreet.
The largest U.S. corporations, those that make up the S&P 500, as a group has improved their corporate governance in many key areas in recent years, in a way that is above and beyond that of their small and mid-capitalization counterparts.
For example, governance experts have long argued that a corporation is most accountable to its shareholders if all its directors are up for election annually, rather than in staggered three-year terms. According to ISS Corporate Solutions, only 10% or 50 companies, in the S&P 500 have staggered board elections, down from 12% in 2016 and 17% in 2015 and 25% in 2014. The number has been coming down for a number of years. Meanwhile, most small-capitalization companies are still heavily classified.
Also the largest U.S. corporations are much more likely than small and mid-cap companies to have installed "proxy access," a low cost system that allows investor groups to nominate dissident director candidates on a company's proxy card. Access is considered a move towards good governance, and it is true the biggest corporations are ahead in this area.
However, in many areas, big companies just aren't that advanced when it comes to corporate governance. A recent study of a few key management categories produced by relationship mapping service BoardEx, a service of TheStreet, shows that surprisingly, many of the biggest companies are only just slightly ahead of their smaller corporate counterparts when it comes to a wide variety of characteristics corporate governance experts consider to be positive traits.
Watch More with TheStreet:
5 Ways Companies Are Using AI to Secretly Change Your Life
Around the World in 5 Insane Pizza Hut Pizzas
Tesla's Elon Musk Is All Jokes as the Model 3 Accelerates into "Production Hell"
For example, BoardEx showed that many large corporations have issues when it comes to diversity of directors and tenure. BoardEx also found that in many cases directors at large corporations sit on too many other boards, making it impossible to manage their time effectively especially when an activist investor strikes.
Most governance experts would expect that the largest U.S. corporations would have more women directors. That's true, but only just barely. According to BoardEx, females make up about 22.23% of S&P 500 boards, while 18% of S&P Mid Cap 400 boards have women and 15.22% of S&P Small CAP 600 boards have women. (S&P Mid Cap 400 and S&P Small Cap 600 are the most recognized indexes for small and mid-cap companies). There are still five S&P 500 companies without a women on their boards, including semiconductor technology company Broadcom Ltd. (AVG) , which has a market capitalization of $35.3 billion. 
Also, there was an expectation that director tenures on the largest U.S. corporate boards would be significantly shorter than those at mid-cap and small-cap companies. However, BoardEx revealed that the average tenure of a director on an S&P 500 board was 8.5 years, just slightly lower than the 9.14 years at S&P Mid Cap 400 boards and 8.81 years at S&P Small Cap 600 years.
"You would think there would be more of a divergence between large, mid-cap and small cap boards," said Thomas Ball, managing director at proxy solicitor Morrow Sodali. "The larger companies are more attuned to tenure issues and the need to have an appropriate skill set on the board so they should be more likely to refresh their boards when needed."
In addition, interestingly, BoardEx revealed that the average board age at all three categories of companies was 63, which suggests that there isn't much of a difference among boards when it comes to age.
Finally, we discovered, not surprisingly, that most directors at boards of all sizes had at least two directorships. According to BoardEx, S&P 500 directors sat on 2.01 boards, just slightly more than the 1.71 directorships board members at S&P Mid Cap 400 boards held and 1.53 at S&P Small Cap 600.
Nevertheless, Some boards at big companies had large amounts of directors who sat on multiple boards -- as a group they may appear to be overboarded.
Lowe's Cos. (LOW) - Get Lowe's Companies, Inc. Report topped BoardEx's list of large capitalization overboarded directors, with director serving on an average number of three boards each including their positions at the retail home improvement company. For example, Lowe's director Ralph Alvarez sits on five public company boards: Dunkin Brands Group Inc. (DNKN), where he is the lead independent director, Eli Lilly & Co. (LLY) - Get Eli Lilly and Company Report , Realogy Holdings Corp. (RLGY) - Get Realogy Holdings Corp. Report and Skylark Co. Ltd. (TYO) - Get Direxion Daily 7-10 Year Treasury Bear 3x Shares Report , where he is executive chairman.
Lowe's director Angela Fick Braly is on four public boards and one private one, including Procter & Gamble (PG) - Get Procter & Gamble Company Report , which is in the midst of a director battle with activist Nelson Peltz and his Trian Fund Management. She also sits on boards at Exxon Mobil Corp. (XOM) - Get Exxon Mobil Corporation Report , Brookfield Asset Management Inc. (BAM) - Get Brookfield Asset Management Inc. Class A Report and privately-held Braly Group LLC. Directors Sandra Brophy Cochran, Richard Dreiling and Marshal Larsen sit on three, four and four public boards respectively, mostly at large companies.
Poor governance and over-boarded, over-tenured directors at large capitalization companies could become a hook for an activist investor to latch onto, especially considering that some high-profile insurgent managers like Trian's Peltz often target large capitalization companies.
Companies, for example, that have a poorly performing share price and some over-tenured directors, could soon find themselves with an activist at their gate. 
For more coverage like this sign up for the Activist Daily.
ELI Lilly & Co. is a holding in Jim Cramer's Action Alerts PLUS Charitable Trust Portfolio. Want to be alerted before Cramer buys or sells (LLY) - Get Eli Lilly and Company Report ? Learn more now.
More of What's Trending on TheStreet: