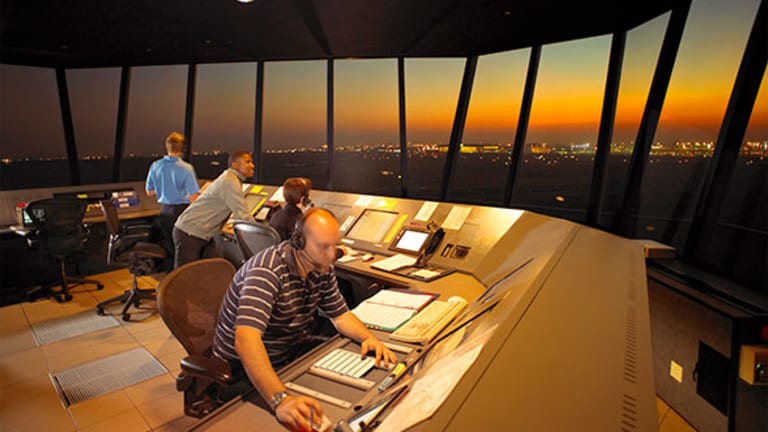 OSI Systems Could be Cleared for Future X-Ray Space Deals
The defense technology maker will likely take some time to digest the acquisition of American Science and Engineering ,), but sources feel further consolidation is possible for this player
Defense and health care technology manufacturer OSI Systems (OSIS) - Get OSI Systems, Inc. Report said Tuesday that it will acquire Billerica, Mass.-based American Science and Engineering (ASEI)  for $37 per share in cash, or $269 million.
The Hawthorne, Calif.-based buyer said the net transaction cost was $187 million after considering the $82 million in cash and cash equivalents AS&E had on hand as of March 31.
Evercore Partners Inc.'s Tom Stokes, Brendan Panda, Katherine Rossolimo, Dan McAllister and Dylan Kugler advised AS&E on its sale to OSI Systems, The Deal has learned.
OSI Systems, which produces medical monitoring and anesthesia systems, security and inspection systems, and lasers, optics, and optoelectronic components, said it expects to close the deal during its fiscal second quarter ending Dec. 31.
The acquisition of AS&E, a manufacturer and marketer of X-ray inspection and other detection products for homeland security, force protection and other critical defense applications, is subject to the approval of AS&E's shareholders and antitrust approval.
AS&E adds a valuable technology to OSI Systems' security line, according to BB&T analyst Brian W. Ruttenbur, who wrote Tuesday that the acquirer scooped up its target for a relative discount compared to its historical share price. Ruttenbur told The Deal via phone Tuesday that AS&E has been rumored to be up for sale a number of times in the past 8 years.
Shares of AS&E closed at $32.34 apiece Monday, the last full day of trading before the deal's announcement, but have a 52-week high of $46.46 per share.
And according to other industry followers, there is a possibility of further consolidation in the X-ray inspection technology space.
One source who requested anonymity pointed to the X-ray technology divisions of both L-3 Communications Holdings (LLL) - Get L3 Technologies Inc Report and Leidos Holdings (LDOS) - Get Leidos Holdings, Inc. Report , which this person said are small $100 million- to $200 million-in-revenue businesses that have not been primary focuses of the parent companies, as potential future targets for OSI Systems.
Leidos officials did not immediately respond to requests for comment, while an L-3 spokeswoman declined to comment on the prospect of a division sale.
In the near term, the source expects OSI Systems to first digest the relatively large acquisition of AS&E, however, and focus on paying down debt before doing further dealmaking.
OSI Systems said in its statement it will fund the acquisition with a combination of balance sheet cash and borrowings from its existing $450 million credit facility.
The company had $125 million drawn on its credit revolver, $6.1 million outstanding under the letters-of-credit sub-facility and $97.4 million of cash and cash equivalents as of March 31, according to its most recent Securities and Exchange Commission filing.
OSI Systemsanticipates having a leverage ratio of 2.1 times trailing 12 months pro forma adjusted Ebitda as of March 31, excluding anticipated annual cost synergies.
BB&T's Ruttenbur said this ratio is very conservative, however, because the company's net debt, after considering the nearly $100 million in off-shore cash it holds, is significantly lower than the $318 million in gross debt it will have on the balance sheet after the deal.
OSI Systems was expected to generate approximately $100 million annually in free cash flow before the deal, according to the analyst, who said "given the deal's accretion, we are not concerned by the company's ability to repay the borrowings and potentially lever up further."
Benchmark Company analyst Josephine Millward upgraded OSI Systems' stock to a Buy rating on the news Tuesday and wrote that the combination of these two companies will create "a top player" in the global cargo and vehicle inspection space as well as the lead security turnkey services segment.
"The acquisition of AS&E brings a strong funded backlog of $154 million [in sales], and strengthens its security offerings," she wrote. Moreover, the analysts expects OSI Systems "will strengthen its position with [the combined companies'] complementary technologies in upcoming opportunities including the US Customs and Border Protection [request for proposal]."
BB&T's Ruttenbur agreed, writing Tuesday that the firm thinks the deal makes sense from both a technology and a financial perspective.
"ASEI offers a premium security technology and service that we believe will complement OSIS' offerings," he said. "ASEI has seen top-line pressure over the last several years due to its US defense exposure into wartime operations, but we believe that OSIS will be able to offset this decline by providing additional services and technologies to its broad existing customer base."
OSI Systems' received financial advice from Citigroup (C) - Get Citigroup Inc. Reportand Roth Capital Partners  on the transaction, Latham & Watkins' Cary Hyden, Michael Treska, Paul Tosetti, Michael Young, Drew Capurro, Scott Becker, Jim Barrall, Jack Stratton, Joshua Holian, Diana Aguilar, David Kuiper, Aryeh Richmond, Christopher Norton, Samuel Weiner, Eric Song and Crowell & Moring's Daniel Forman Addie Cliffe, Karen Hermann, Leslie Monahan, and Yuan Zhou provided legal counsel.
--Jaewon Kang contributed to this report
This article originally appeared in The Deal, a sister publication of TheStreet.com focused on deals and dealmakers, on [TK Date]. For more information about The Deal click here.