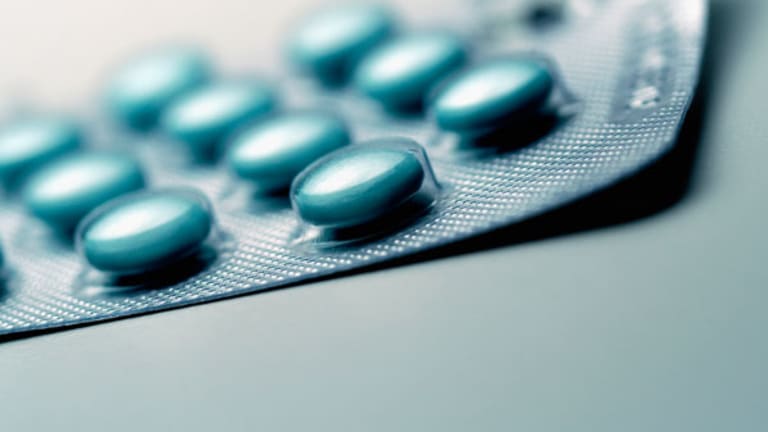 Publish date:
Orphan Drug Company NPS Pharmaceuticals May Find Few Buyers
Shire has cash for what could be a $5 billion deal, but treatment base is limited.
Shire has cash for what could be a $5 billion deal, but treatment base is limited.
NEW YORK (The Deal) -- Orphan drug company NPS Pharmaceuticals (NPSP) may have a limited number of suitors now that it has gone on the block, according to three sources in the industry.
Following on a year of blockbuster pharmaceutical deals, the Wall Street Journal reported on Monday that NPS had retained Goldman Sachs & Co. for a sale process. According to sources in the sector, large pharmaceutical companies such as Pfizer (PFE) - Get Pfizer Inc. Report or Shire (SHPG) - Get Shire PLC Sponsored ADR Report  could be good matches for the company's drug portfolio, which may soon have two approved drugs.
Goldman Sachs declined to comment for this story. NPS did not immediately respond to requests for comment.
One source noted that it is unlikely that NPS could attract more than one or two suitors - while noting that the company had previously denied in June that it was to be sold to Shire.
After AbbVie (ABBV) - Get AbbVie, Inc. Report  pulled its $50.9 billion deal for Shire in the face of a U.S. Treasury Department crackdown on tax inversions, Shire had a $1.64 billion break up fee with which to go out into the market.
NPS, which makes drugs to treat gastrointestinal and endocrinological disorders, currently has approval for its Gattex product -- an injectable that can be used in the home infusion space and is a long-term treatment of adults with short bowel syndrome.
The company has an upcoming prescription drug user fee act date (PDUFA) for the pending approval of its Natpara drug which treats a rare endocrine disorder known as hypoparathyroidism. The action date for this drug is Jan. 24, 2015, according to the company.
Aside from the large influx of cash from the breakup fee, one source said, Shire is "good in orphan indications and has an experienced sales force," in the area. However, any suitors would have to have a lot of faith in Gattex -- which serves a population ballparked around 10,000 people -- and in Natpara, they said. The source did note that NPS recently raised the price of Gattex and received no pushback from the community which uses it and has often seen success.
A suitor for this company would be one in the orphan drug space, a source said, noting that big pharma doesn't do orphan disease drugs particularly well unless it has to do with cancer. He did not know of any companies that would have a particular interest in these two types of orphan drugs. Yet is also possible that because of the upcoming patent cliff - which should set in this year - that big pharma may be looking to scoop up profitable orphan drugs to bolster their portfolios.
"They need execution, it's not the biggest pipeline," one source said. He noted that the price tag for a company like NPS is likely to be in the $4.5 to $5 billion range, based on a premium of its current trading price. NPS closed up 7.67% Tuesday at $41.06 per share, giving it a market capitalization of about $4.3 billion.
However, another big pharmaceutical deal, Merck  (MRK) - Get Merck & Co., Inc. (MRK) Report $9.5 billion acquisition of Cubist Pharmaceuticals (CBST) , may be a cautionary tale for a potential NPS sale.
According to one source, potential buyers may be waiting for the FDA approval before purchasing the company. In the case of Merck, just days after it purchased Cubist, the company learned that it would lose exclusivity to its antibiotic drug Cubicin, to Hospira (HSP) which will be allowed to make a generic version of the drug.
Regardless, Merck said it was going through with the deal.