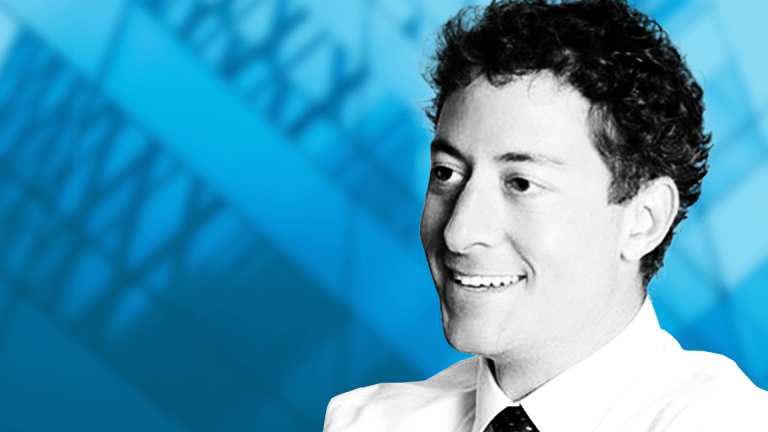 Activist Spotlight: Oracle Selling Mellanox Stake Helps Starboard
The technology giant may be moving to liquidate its position. Shares are likely shifting into hedge fund hands, which is a positive for Jeff Smith's total boardroom takeover effort.
Oracle Corp. (ORCL) - Get Oracle Corporation Report  is moving quietly to cut back and possibly liquidate its 10.2% stake in Mellanox, a transaction that may help Starboard Value's Jeff Smith in efforts launched earlier this month to take over the entire board of the semiconductor company and pave the way for a sale of the company.
Specifically, Oracle reported late Tuesday in a securities filing that it had cut its stake to 4.3%. Oracle acquired its large Mellanox position in 2010 as part of a strategic partnership that allowed it to employ Mellanox's InfiniBand products for some of its services.
However, an analyst following the situation suggested that Oracle's move to significantly cut back its stake in Mellanox indicates that the technology giant wanted to cash in on profits and find new investment opportunities. Oracle acquired the shares in 2010 at prices around $20 a share, significantly less than the $63.90 to $68.00 a share price it sold shares at earlier this month.
Two people familiar with the situation suggested that the sale is also likely good news for Starboard Value's director-election contest because it means a huge stake is likely shifting into the hands of hedge funds and merger arbitrageur investors who are more likely to back the activist's director election efforts. They added that activists typically have difficulty getting the support of large corporations with big minority stakes, like Oracle, especially if strategic partnerships exist. The divestment also suggests that the partnership has concluded. 
It is a serious possibility that Starboard, if successful with its boardroom effort, could push for Mellanox to agree to sell itself down the road, especially considering that the semiconductor space is experiencing a period of rapid consolidation. The activist's track record and recent comments on Mellanox's lack of interest in M&A discussions with a rival chipmaker suggest as much. 
The analyst said he didn't believe Starboard, if successful with its boardroom battle, would seek to sell Mellanox until the after the chipmaker implemented some cost-cutting to make the business more attractive to a buyer. IBM Inc. (IBM) could be interested as could private equity players, such as Silver Lake, he added. However, the analyst suggested that any bids by Broadcom Ltd. (AVGO) - Get Broadcom Inc. Report  or Intel Corp. (INTC) - Get Intel Corporation (INTC) Report , would be blocked by antitrust regulators over competition issues.
He noted that Oracle first acquired the 10.2% Mellanox stake in 2010 as part of a strategic partnership that allowed Oracle to employ Mellanox's Infiniband products to make its Exadata and Exalogic database products. Oracle, he said had hoped to buy Mellanox in 2010 for roughly $20 a share, but was rebuffed and this agreement was reached.
However, in recent years, Oracle has cut back on its internal silicon development efforts and may have less interest in Mellanox Infiniband technology, he added noting that Oracle is a much smaller customer of Mellanox that it used to be. The securities sale suggests that Oracle is not interested in being in the silicon business anymore, he said.
Oracle declined to comment.