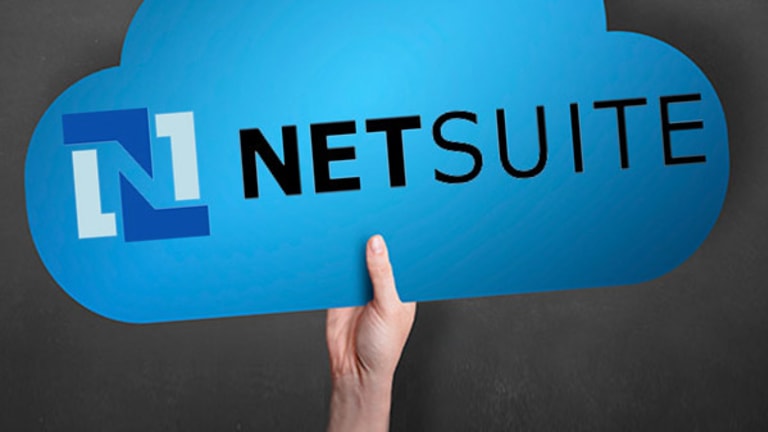 Oracle's NetSuite Acquisition Leaves Questions for Ultimate Software Partnership
Maintaining NetSuite's pact with Ultimate Software could help Larry Ellison in his battle with Workday
Maintaining NetSuite's pact with Ultimate Software could help Larry Ellison in his battle with Workday
The suspense regarding Oracle Corp.'s (ORCL) - Get Report  $9.3 billion pursuit of NetSuite Inc. has finally ended, with Larry Ellison's software group closing the transaction Monday after enough shareholders agreed to tender at $109 per share. Oracle had refused to budge when T. Rowe Price Associates Inc. pushed for $133 per share on October.
While NetSuite's story is over, the drama continues for Ultimate Software Group Inc. (ULTI) . HR software developer Ultimate derived about 9% of new business in the third quarter through a partnership with NetSuite, and the sale to Oracle puts the arrangement in doubt.
"Oracle could do whatever they want with it," Steve Koenig of Wedbush Securities Inc. said.
While Ultimate competes with Oracle in parts of the human capital management software market, Koenig suggested, Oracle would benefit from keeping the deal in place. In some cases, Ultimate's payroll offering could augment NetSuite's offerings and help win accounts from Workday Inc. (WDAY) - Get Report , arch foe to Oracle's Peoplesoft.
The pact between NetSuite and Ultimate dates to March 2015. NetSuite provides software that helps enterprises manage finances, supply chains, sales force automation and other tools for running large corporations. The company packages Ultimate's HR software package into its own enterprise resource planning software bundle.
NetSuite named Ultimate Software its Worldwide Partner of the Year and SuiteCloud Partner of the Year this year. The former is its top award for partners and the latter represents success at helping joint customers grow their businesses. Ultimate Software was also NetSuite's SuiteCloud Enterprise Partner of the Year in 2015.
Ultimate Software's revenue from the partnership has been growing by 50% per year.
The company did not respond to a query about the NetSuite pact, though Ultimate Software CEO Scott Scherr told investors in a Nov. 1 earnings call that the pact could persevere. "I want it to continue and don't see why it wouldn't continue," he said.
Oracle declined to comment about the future of the partnership.
Ellison's attention is more likely focused on Workday, which has history with Oracle. Workday co-founder and CEO Aneel Bhusri is a veteran of Peoplesoft, which Oracle acquired in a bruising hostile takeover.  Bhusri has targeted Peoplesoft.
Given the greater threat from Workday, preserving a successful partnership with lesser rival Ultimate Software could appeal to Oracle. Especially if Ultimate Software's payroll applications can help it compete with Workday.
"They are a lot more preoccupied with beating WorkDay than they are with beating Ultimate," Koenig said of Oracle.  "Workday is public enemy number one, not Ultimate."