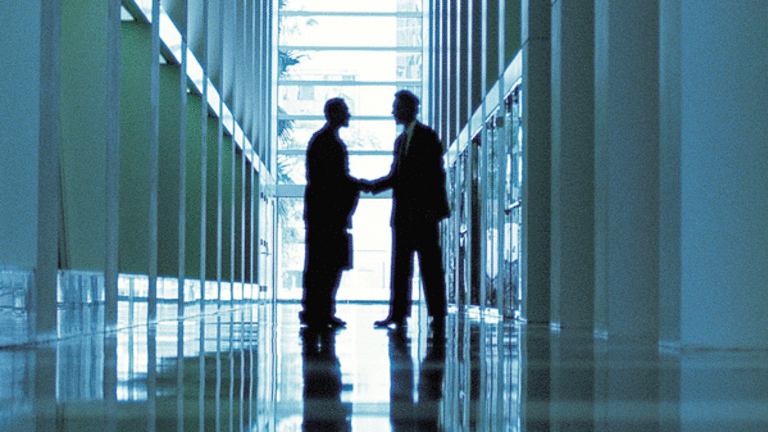 Oplink Strategic Review Fails to Satisfy Activists
A package of changes offered by Oplink Communications earlier this week including a strategic review of a key business unit weren't enough to mollify two dissident investors.
NEW YORK (The Deal) -- A package of changes offered by Oplink Communications (OPLK) earlier this week including a strategic review of a key business unit weren't enough to mollify two dissident investors at the optical networking company.
The activists, Engaged Capital LLC and Voce Capital Management LLC, late Thursday launched a proxy contest to seat two of their nominees on the company's board.
Fremont, Calif.-based Oplink on Tuesday said it would consider selling its Oplink Connected unit, something the activists had been seeking, and retained Cowen and Company LLC as financial adviser for the review.
It also authorized a $40 million increase to its existing share repurchase program and a new $0.05 quarterly dividend. Both dissidents, who own 6.2% of Oplink, had been pressing for stock buybacks. In addition, Oplink said it plans to expand its board by adding up to two more directors "with relevant business experience."
Read: Further Proof Microsoft is Doomed by Apple and Google's Dominance
However, Voce Capital managing partner J. Daniel Plants said by telephone Thursday that Oplink's announcements leave open the possibility little will change at the company.
Plants said he was concerned that Oplink might fail to consummate the divestiture of the Oplink Connected business or might attempt to structure a transaction whereby Oplink shareholders continued to underwrite the division. The hedge fund manager said the division had been unprofitable and isn't expected by analysts to generate any returns for another five to ten years.
Analysts have said that Oplink's CEO Joe Liu may consider spinning off or selling 50.1% of the Oplink Connected unit, which makes home security video surveillance and mobile alert products. However, the activists want Oplink to focus solely on its optical networking business and not allocate any capital to the unit.
"Oplink should absolutely seek the highest possible valuation for the division, whatever that may be. But shareholders will not tolerate any ongoing support of this business by Oplink afterwards," Plants said.
In addition, the dissidents have raised a number of governance concerns at the company. It still maintains a poison pill and staggered board, both of which make a change-of-control at the company difficult to accomplish. In addition Plants asserts that Oplink's "lead independent director" isn't filling that role because he is a co-founder of the company, a close business associate of the CEO and has served on the board since its inception 19 years ago.
He also noted that Oplink's authorization of a $40 million stock buyback doesn't commit the company to buy back more shares.
Read: HP Is Intoducing a Luxury Smartwatch
Though Oplink announced it would expand its board to add two new "highly qualified" directors "in the telecommunications, data communications and/or related industries," Plants voiced concern about people the company claimed it had already identified and whether they would represent shareholder interests, given the issues they perceive with the current board.
"Oplink should have worked with us, as we offered, to appoint new directors with the requisite strategic, financial and operational skills and experience to help the board work through these issues. Instead, Oplink rushed to announce its plans first and now proposes to go search for directors that will buy into its new agenda. That strikes me as exactly backwards," he said.
The activists also argued that Oplink introduced its initiatives in a hurried manner, in part, because the company wanted to make the offer prior to next week's deadline for nominating dissident director candidates to the company's board.
Oplink held its annual meeting last year in November so it isn't required to hold one this year until November or December.
"It appears to us that the company rushed its announcements for purely tactical reasons, including the looming nomination deadline next week," Plants said.
Read: Scientific Games Makes $5 Billion Bet on Bally
Nevertheless, Oplink's CEO and Chairman Joe Liu said Tuesday that the initiatives coupled with the company's "strong" operating performance demonstrate a commitment to growth and long-term value for shareholders. An Oplink spokesman did not return calls.
"We regularly evaluate our overall strategy as well as the optimal allocation of capital to maximize value by balancing investment in the business and direct return of cash to shareholders. In addition, we are always open to input from our shareholders, and the steps announced today reflect, in part, constructive conversations we have had with several of our shareholders," Liusaid.
Engaged, of Newport, Calif. and San Francisco-based Voce launched their campaign at Oplink on July 14. It came after Oplink's Liu in November received a large withhold vote of roughly 40%, a substantial and rare expression of no confidence.
The company has a $353 million market capitalization. Its stock has improved in value since the campaign went public July 14, from roughly $17 a share, closing Thursday at $19.06.