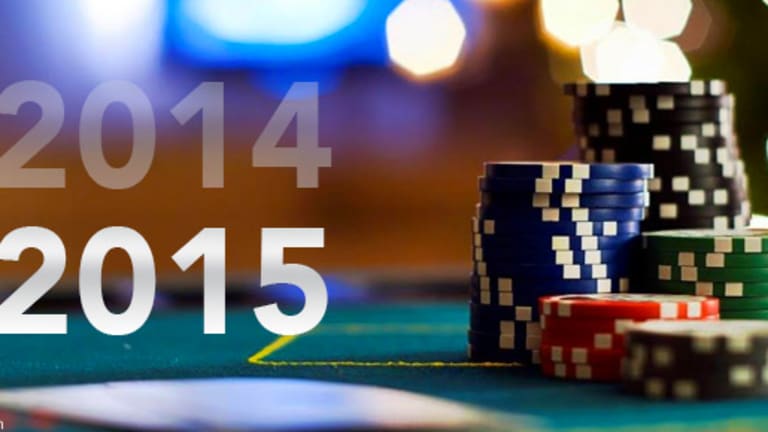 Online Gaming Company Bwin.party is Betting on a Sale of Win
The London-listed company is still talking to possible suitors about consolidation in the online gaming market.
Rolling the dice into the New Year, online gambling company Bwin.Party Digital Entertainment plc said it is in talks regarding the sale of its social gaming unit as it continues negotiations with several parties on a variety of possible business combinations.
"We are in active discussions regarding the sale of Win, the group's social gaming business, and expect to make an announcement shortly," the London-listed company said in a statement issued after the market closed Tuesday, Dec. 30, without giving any details.
It also said that "discussions with third parties regarding industry consolidation are continuing," as announced in November, with the disclaimer that "there can be no certainty as to whether or not such discussions will result in an offer being made for the company."
Toronto-listed Amaya Gaming Corp., which plunked down $4.9 billion earlier this year for PokerStars owner Oldford Group Ltd., and gaming software development company Playtech plc are both seen as possible suitors for Bwin, created from the 2011 merger between bwin Interactive Entertainment AG and Party Gaming plc .
Bwin appointed Philip Yea as board chairman in April, and in May it settled a proxy fight for board seats with Jason Adler's SpringOwl Asset Management. Spring Owl held a 5.21% stake in Bwin as of late November, while Janus Capital Management LLC is the largest single shareholder with a 12.01% holding.
Bwin shares were trading up 0.17% in London late Wednesday morning at 116.40, after declining earlier in the day, putting its current market capitalization at around £923.45 million ($1.4 billion). The stock is 2.13% lower over a year ago.
Incorporated and licensed in Gibraltar, Bwin is the world's largest listed online gaming operator, with 2013 revenue of €652.4 million ($792 million) and Ebitda of €108 million. It employs 2,779 people across Europe, India, Israel and the United States, and makes most of its money from sports betting through the bwin online brand. It's also active in poker, casino and bingo games, through the partypoker, PartyCasino and Foxy Bingo online brands.
The company said Tuesday that it expects 2014 revenue to be in the range of €608 million to €612 million, and a 'clean' Ebitda margin of 16% to 17%. It said it's also looking at Ebitda losses this year of about €7 million from social gaming, and €10 million from New Jersey.
It also said it's on track to deliver the €30 million in cost savings targeted for 2014.
Full-year results are due out on March 10.
Read more
: