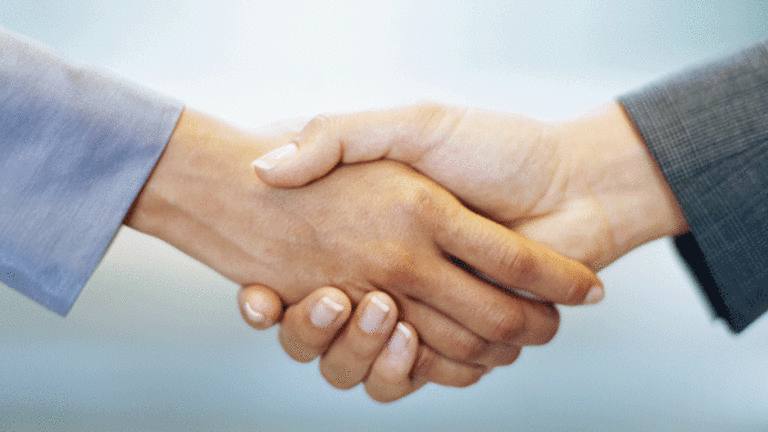 One Big Bad Debt IPO With Oaktree
Stock investors will have a chance to invest in distressed debt with Oaktree Capital's IPO
Stock investors will have a chance to invest in distressed debt with Oaktree Capital's IPO
NEW YORK (
) -- After recent listings of private equity firms like
KKR
(KKR) - Get Report
and
Apollo Global Management
(APO) - Get Report
, stock investors will get a chance to put their money in a new corner of Wall Street with the initial public offering of the world's largest distressed debt manager
Oaktree Capital Management
(OAK) - Get Report
on Friday.
The distressed debt investor -- with $75 billion in assets under management -- is expected to price an IPO on Friday selling 10.3 million shares at a price of between $43 and $46 a share, raising up to $517.5 million.
Los Angeles- based Oaktree Capital Management was formed in 1995 by Howard Marks and six executives from the money manager
TCW Group
. Marks, who holds about one-sixth of the company's shares, and his partners earn money on investments in distressed debt, real estate, convertible bonds and direct company ownership, mirroring the strategies used by some of the world's largest hedge funds.
Many of the firm's investing strategies revolve around taking interests in struggling or low rated companies that can offer value if turnaround, asset sale or restructuring efforts are successful.
Oaktree filed for an IPO in June 2011 that would raise roughly $100 million, but it held off until 2012 to raise the offering to over 10 million shares or roughly a third of the company's overall shares. Friday's offering could raise as much as $595 million if the company's underwriters, which are led by
Goldman Sachs
(GS) - Get Report
and
Morgan Stanley
(MS) - Get Report
exercise an option to purchase an additional 15% of the firm's shares.
In the share offering, existing shareholders are expected to sell nearly 1 million shares, with hedge funds investors like
Farallon Capital Management
,
Maverick Capital
,
JMG Capital Partners
and
Scroggin Capital Management
expected to sell pieces of their stakes, according
Bloomberg
data gleaned from
Securities and Exchange Commission
filings.
The share offering won't be the first by Oaktree even though it's shares have never traded on stock markets. In May 2007, Oaktree sold a 15% stake worth roughly $1 billion on a Goldman Sachs private exchange, valuing the company at roughly $6.3 billion. As Oaktree hits public markets, it is expected to trade on the
New York Stock Exchange
under ticker "OAK."
For stock investors, Oaktree's IPO represents yet another way to try and profit from once exclusive investing strategies offered by private equity and hedge funds. Previously,
The Blackstone Group
(BX) - Get Report
, KKR and Apollo Global Management have all listed IPO's in recent years. Since its July 2010 IPO, KKR shares have rallied over 50%, while Blackstone shares are off roughly that amount since a June 2007 filing. Apollo Global Management shares are off over 20% since a March 2011 share offering.
Fortress Investment Group
and
Och-Ziff Capital Management
(OZM)
are other publicly traded financial firms with distressed debt, asset management and private equity ownership businesses similar to Oaktree Capital Management. Both companies have underperformed an over 20% financial sector rally in 2012.
In 2011, Oaktree Capital management earned $428.4 million in adjusted net income, a 44% drop percent from 2010 levels. Still, the firm's assets under management grew to just under $75 billion as of Dec. 31, making it the world's largest asset manager of investments in low rated companies that are facing financial turnaround efforts including bankruptcy and restructuring.
The IPO will help bolster falling first quarter stock listing volumes, which
Bloomberg
data shows fell to the lowest levels since 2009. Still, for investors looking to take stakes in newly issued shares, there's reason for optimism. The backlog for IPO's in the U.S. is at the highest level in a decade, according to data compiled by
Renaissance Capital
, as excitement mounts for a blockbuster
Facebook
share offering.
For more on financial IPO's, see last Friday's
BATS Global Markets share crash
. See five stocks that could be
, for more on private equity backed IPO's.
-- Written by Antoine Gara in New York