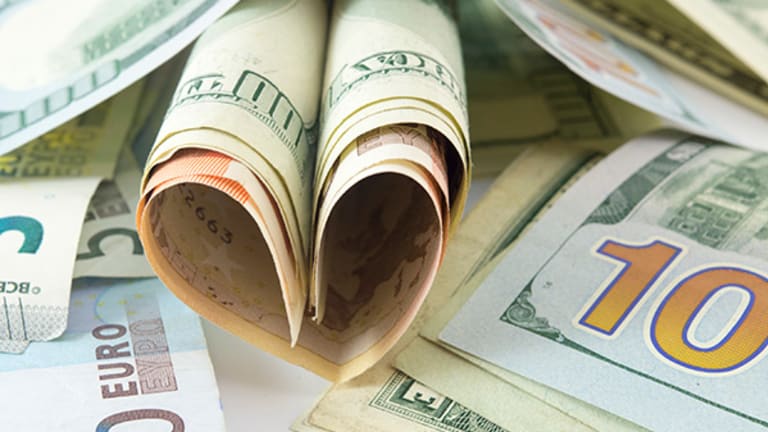 OM Asset Management Seen Rising on Bid Interest
Parent Old Mutual confirms it's received offers for the New York-listed business.
Fund manager OM Asset Management (OMAM) looks set to rise in New York after parent Old Mutual confirmed it's received bids for the business.
Old Mutual, which has since March been working on a four-way breakup, said it has received "approaches from third parties to acquire its stake in OMAM," which had a market value of $1.7 billion as of Monday's close in New York.
Old Mutual released the short statement - with the standard disclaimer that a deal may not result - after the Financial Times reported that Affiliated Managers Group (AMG) - Get Affiliated Managers Group, Inc. Report  was close to securing a cash-and-stock deal with Old Mutual.
Old Mutual owns 66% of OM Asset Management having listed a minority stake in an October 2014 IPO. The IPO shares priced at $14, whereas OM Asset Management closed at $13.88 on Monday, down 0.3%.  The stock has edged up from a price of $11.62 just before Old Mutual announced its plan to split.
As well as OM Asset Management, Old Mutual's restructuring involves 54.1%-owned lender Nedbank Group, of South Africa; Old Mutual's emerging markets financial services business, which serves sub-Saharan Africa and Latin America; and Old Mutual Wealth.
Old Mutual, which is led by CEO Bruce Hemphill, said in March it wants to complete its breakup by the end of 2018, though said it hasn't yet decided how to spin the operations out.
Shares in Old Mutual were recently up 2.3% in London at 171.20 pence. At that price its equity is worth GBP8.4 billion ($12.3 billion).
Affiliated Managers had a market value of $8.8 billion based on Monday's close. The company has in recent months bought stakes in Systematica Investments, Ivory Investment Management, Abax Investments and in Baring Private Equity Asia.