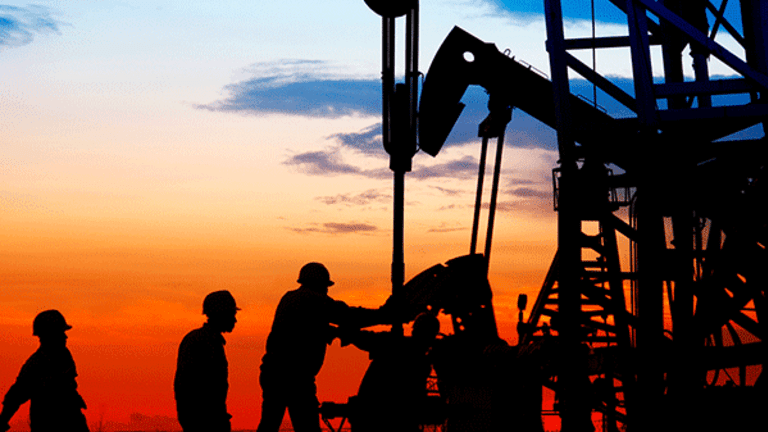 Why the Permian Basin Isn't the Next Battle Ground for Corporate M&A
SM Energy CEO Javan Ottoson is not willing to bet the round of corporate-level M&A that dealmakers are hoping for is on the horizon in the prolific Permian Basin.
A long-awaited round of corporate consolidation in the white hot Permian basin may be a long shot, at best.
Despite the recent spate of deals by the likes of Parsley Energy (PE) - Get Parsley Energy, Inc. Class A Report and Diamondback Energy (FANG) - Get Diamondback Energy, Inc. Report  and the lucrative economics of the west Texas oil basin, companies that have acquired or built substantial presence in the region are bolstering oil production at an unsettling pace and trading at insane multiples-- some such as Pioneer Natural Resources (PXD) - Get Pioneer Natural Resources Company Reportare trading at around 40-times Ebitda compared to similarly sized players outside the Permian like Continental Resources (CLR) - Get Continental Resources, Inc. Report that are trading at 13 times.
"Everybody would desperately like to see some [corporate M&A] happen," said Javan Ottoson, CEO of SM Energy (SM) - Get SM Energy Company Report , a Denver-based oil and gas exploration and production company, Tuesday at the IPAA's Oil & Gas Investment Symposia in New York. "It's easy in aggregate to say 'Wow, there's too many companies. Why don't they all get-together?' "
A relatively new player in west Texas' prolific Permian Basin, SM Enervy is a Denver-based oil and gas exploration and production company that has effectively transformed itself over the past year into a Permian- and Eagle Ford Shale-focused operator. Ottoson said somewhat reluctantly Tuesday while "all the bankers" like to hear that corporate-level consolidation among Permian strategics is the next logical step in the M&A cycle, he isn't willing to bet on it at this point.
But when you do the research and look at each company; you can easily determine that there are far fewer public targets in the basin than you'd think from taking a glance. 
"Take us as an example. To pay for us, more than the market is paying for us; somebody's got to say, I can go faster than they're going. To get more value on our acreage, they have to say I can go faster than they're going," he opined. "I don't think anybody in their right mind can go a lot faster than we're going." 
Not to mention the fact that everyone with the current multiples to support a multi-billion corporate level transaction is already in the Permian Basin, he said, adding that these players aren't looking to buy outside of the Permian in the current commodity environment. 
So the Permian players aren't looking outward, and the majority of other U.S. shale players can't afford to buy in through a corporate level deal. 
To be sure, as The Deal reported earlier this week, there are a few private acreage packages left for U.S. strategics to gobble up.
To name a few, Whitehorse Energy has tapped Citigroup (C) - Get Citigroup Inc. Report to shop its 80,000 net acres in the southern Delaware Basin. RBC Richardson Barr Securities and JPMorgan (JPM) - Get JPMorgan Chase & Co. Report are marketing 60,000 net acres in the western Delaware Basin that belong to Three Rivers Operating Co. III, a Riverstone Holdings  company. And EnCap Investments-backed Felix Energy II has 55,000 acres in the eastern Midland Basin that could attract interest in the coming months. 
But to justify paying upward of $50,000 per acre for an SM Energy, or one of the dozen or so other public Permian players currently trading at extremely heightened multiples, Ottoson implied Tuesday that you might have to either be crazy, a genius or both. 
"You've got to know spacing. There are all these things that you need to know," Ottoson said. "And I think that's true for a lot of basins. There's just no argument that somebody with a big balance sheet can take this and go a lot faster. Because technically, it doesn't make sense."
Indeed, Stephens Inc. analyst Ben Wyatt said in an interview with TheStreet's sister publication The Deal on Monday, the first day of IPAA's conference, that he thinks there have to be some major setbacks for some these operators before any corporate consolidation can occur in the Permian. 
"I think what you see over the next two or three-quarters is some guys execute and some guys stub their toe," Wyatt said. "When that happens, I wouldn't be surprised if you see some public, corporate M&A."
Because if it starts to become clear that some of these Permian operators won't hit the bold targets they're calling for in their 3-,5- and even 10-year plans, it may be easier for what Wyatt calls "the winners" to justify the thinking that they could execute better with the loser's mismanaged assets.  
At the moment, many of these future winners, or those that are betting on being winners like Parsley and Diamondback, would likely tell you they're content with their recently bolstered portfolios. 
But these toe-stubbing moments are exactly the type of catalyst that could cause a re-rating of many Permian operators, Wyatt suggested, bringing some heightened multiples way down and further supporting the thesis of corporate M&A. 
That's when the industry follower suspects the Parsleys and the Diamondbacks of the world get bigger. 
Until that day, though, SM's Ottoson isn't convinced. 
"I'm sorry for all the bankers in the room who want this to happen, but I just don't see it."