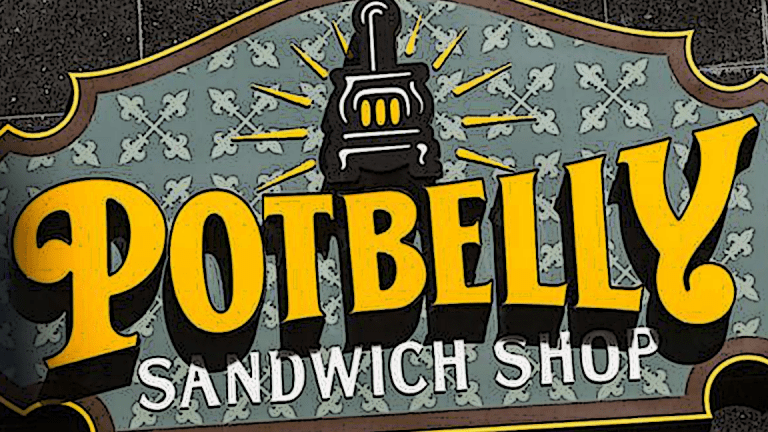 Publish date:
Odds of Potbelly Sale Increase With Activist Appointment
Ancora's representative on the strategic review committee could push for a sale if a suitor can be found.
Ancora's representative on the strategic review committee could push for a sale if a suitor can be found.
Potbelly Corp. (PBPB) - Get Report announced late Thursday, Oct. 5, that it had added Joseph Boehm of activist fund Ancora Advisors, LLC to its board and strategic review committee, in a move that will likely increase the company's odds of getting some kind of deal done, though roadblocks remain.
"We believe yesterday's naming of Mr. Boehm to the board likely would accelerate any potential refranchising program," wrote Maxim Group analyst Stephen Anderson in a note Friday morning. "For now, however, we expect such a program to be delayed until a permanent CEO position ... is filled."
Former CEO Aylwin Lewis was left in August just as the company announced it had JPMorgan Securities LLC to advise on the review.
Boehm's position on the strategic review committee is part of a larger settlement between Ancora and Potbelly. The firm cannot acquire more than 9.9% of Potbelly's shares and must keep its stake above 3% or else it will lose its seat.
The board goes to eight members from seven with the appointment.
Cleveland-based Ancora holds a 4.4% stake in Potbelly and has asked the company to consider refranchising at least part of its 413 company-owned locations and improve margins through the use of technology. The firm has said that if Potbelly did not enact these changes it would push for a sale. Potbelly has provided no update on the review since August.
Activist funds often push restaurant chains to franchise more stores and use the proceeds for stock buybacks or dividends as a mechanism to boost total shareholder returns. That's part of what Ancora, which owns a 4% Potbelly stake, is after at the sandwich chain. Marcato Capital Management LLC employed the strategy at Buffalo Wild Wings Inc. (BWLD) , and it's also possible that activist Glenn Welling could soon push Ruby Tuesday Inc. (RT) to franchise some of the hundreds of stores it operates. In addition, activists could push for further franchising and M&A at Jack in the Box Inc. (JACK) - Get Report .
As for Potbelly, the company has seen sales lag recently and it operates in the over crowded fast casual vertical where more tantalizing targets may be on the market.
John Gordon of Pacific Management Consulting Group suggests that a strategic acquirer would be the best fit for Potbelly as the company could benefit from a parent with greater scale and infrastructure that could help implement company-wide changes to help improve the company's operations. Pizza Hut owner National Pizza & Wing Co. as well as Jimmy Johns, which is backed by Roark Capital, would be logical suitors as would JAB Holding Co., which recently took Panera private. However he notes that the Panera deal likely rules out JAB and that the Pizza Hut franchisee already branched out by acquiring a significant chunk of Wendy's locations.
Privately held Firehouse Subs owner, Firehouse of America LLC, may also be a logical depending on the overlap of its store footprint with that of Potbelly.
Gordon seconded Anderson of Maxim's assertion that nothing significant will get done at Potbelly until a CEO is named.
Despite the potential lack of suitors, a sale may be the best bet, seeing as Potbelly recently took a number of steps incentivizing executives to do so, including bonuses if the company is sold before a new CEO is found.
Analysts currently carry a wide range of price targets for Potbelly spanning $11 per share to $17 per share, meaning Potbelly could be worth as much as $426 million based on its 25.1 million shares outstanding. The company has no debt and cash of about $21 million as of June 25.
Potbelly shares shot up 4.12% to $12.65 apiece on Friday.
Maxim's Anderson holds an $11 price target on Potbelly, representing a enterprise value to 2018 ebitda ratio of about 6.4 times. 
"We believe continued near-term sales softness, as highlighted by our downwardly revised 3Q17 (September) comp estimate ... is likely to limit near-term upside potential," Anderson wrote, adding that the sale prospects also limit downside, for now.
Potbelly and Ancora did not respond to requests seeking comment.