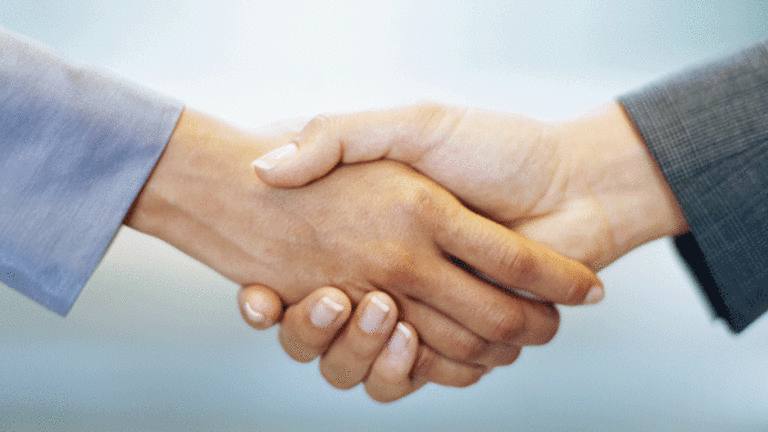 Ocwen's Financial Shrinkage Continues as NYSE Threatens Delisting
The sale of Ocwen's $25 billion mortgage-servicing portfolio to Nationstar is the second such transaction between the two companies. Ocwen insists its liquidity is sufficient.
NEW YORK (The Deal) -- Ocwen Financial (OCN) - Get Ocwen Financial Corporation Report announced on Tuesday the latest step in its restructuring with the sale of a $25 billion mortgage-servicing portfolio to rival Nationstar Mortgage Holdings (NSM) .
The sale is one of several steps mortgage-debt collector Ocwen is taking to try to right itself following an intense regulatory crackdown that forced the resignation of its de facto leader and caused shares of its once high-flying stock to plummet nearly 80% over the past 12 months.
Must Read:10 Stocks Carl Icahn Is Buying
The crackdown has also pushed Ocwen into a fight with holders of mortgage bonds it services and hedge funds pursuing various strategies involving Ocwen and a web of four closely related companies, including Altisource Portfoilo Solutions (ASPS) - Get Altisource Portfolio Solutions S.A. Report, Home Loan Servicing Solutions (HLSS) , Altisource Asset Management (AAMC) - Get Altisource Asset Management Corp. Report, Altisource Residential (RESI) - Get Front Yard Residential Corp. Class B Report.
On Monday, the NYSE threatened Ocwen with a delisting as it has delayed the filing of its 10-K. Ocwen has also been forced to renegotiate terms with lenders, for example, to ease restrictions on selling assets. But the company has said it has had an average daily cash balance exceeding $215 million since the start of the year and "continues to forecast that it will have sufficient liquidity going forward."
The sale of mortgage-servicing rights to Nationstar is the second in the past month between the two companies as Ocwen unloads mortgages that it services for government-sponsored entities Fannie Mae (FNMA) Freddie Mac (FMCC) and Ginnie Mae. On Feb. 23, Ocwen announced a sale of a $9.8 billion portfolio to Nationstar.
In a statement, Ocwen CEO Ron Faris said the deal "demonstrates the strong working relationship we have developed with Nationstar."
The $25 billion figure refers to the debt outstanding on the portfolio of 142,000 residential home loans owned by Freddie Mac and Fannie Mae. It is expected to close "before mid-year," according to Tuesday's press release.
Must Read: 13 Micro-Cap Bank Stocks That Could Add Big Profits to Your Portfolio
On March 2 Ocwen announced it had signed a letter of intent to sell a separate $45 billion mortgage servicing portfolio. The company has not announced the buyer, though Inside Mortgage Finance and Bloomberg have reported it is JPMorgan Chase (JPM) - Get JPMorgan Chase & Co. Report. Spokesmen for JPMorgan and Ocwen declined to comment.
Ocwen hired Barclays Capital (BCS) - Get Barclays Plc Report and Moelis  (MC) - Get Moelis & Co. Class A Report "to support the Company and to advise regarding adjustments to its capital structure, as appropriate," according to the March 2 statement. "Additionally these advisors are helping the Company explore its strategic options." 
The troubles of Ocwen have proved a boon for Nationstar as it seeks to ramp up acquisitions after a slow 2014. In Tuesday's release, Nationstar CEO Jay Bray stated his company "will continue to work cooperatively with Ocwen as they evaluate the sale of additional agency portfolios."
On a Feb. 26 conference call with analysts, Bray said the market for mortgage-servicing rights has opened up after a slow 2014 and he expects "a lot more activity" this year. He cited the sales by Ocwen and "several financial institutions that have a desire to sell as well." Bray added, "there's not a lot of players like us that can take a meaningful amount of volume."
Nationstar will have to be careful not to grow too quickly, however, or it may attract the attention of regulators as Ocwen did. New York financial-services superintendent Ben Lawsky, who was aggressive in going after Ocwen, also disclosed last year an inquiry into Nationstar, though there have been no new announcements from the regulator or Nationstar for roughly a year.
While Nationstar has said it can grow its mortgage-servicing rights portfolio 10% annually, Bray sounded a bit more aggressive on the Feb. 26 call.
"Frankly, just if you look at the opportunity that is already taking place in the first part of the year, I think the 10% is going to happen and we'll just see how the rest of year shakes out," Bray said. "But operationally, 100% confident we can grow beyond that."
Nationstar spokesman John Hoffmann declined to elaborate.
Holders of mortgage-servicing rights such as Ocwen and Nationstar receive a fee for activities such as collecting payments from homeowners, sending monthly statements and, when necessary, foreclosing on properties. Sometimes they buy mortgage-servicing rights on nonperforming loans and can profit handsomely if they can get the borrower to resume making payments.
Nonbank servicers such as Ocwen and Nationstar grew rapidly in the wake of the financial crisis as banks like Bank of America (BAC) - Get Bank of America Corp Report, Citigroup (C) - Get Citigroup Inc. Report and the former GMAC sold off many of their mortgage-servicing assets. Shares of both Ocwen and Nationstar as well as the third largest nonbank servicer,Walter Investment Management (WAC) , soared from 2011 to 2013 but have struggled since then as regulators and legislators started worrying the industry was growing too quickly.
Must Read:Warren Buffett's Top 10 Dividend Stocks
Read more from: