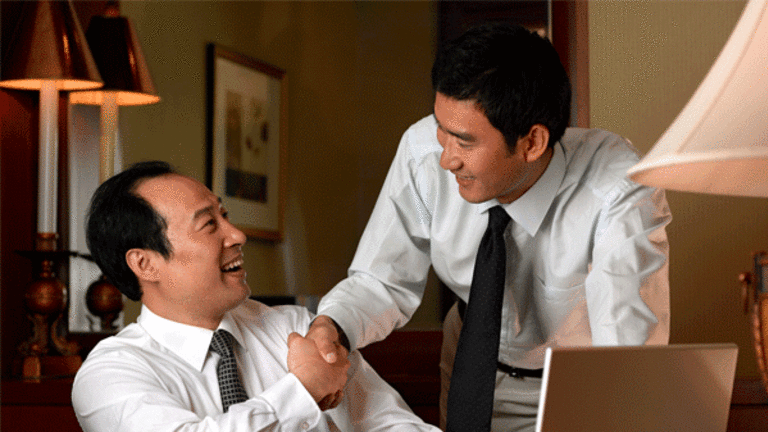 Publish date:
Numericable, Altice Vie for Vivendi's SFR
Offer valued at $19.3 billion will compete with Bouygues Telecom bid and potential proposal from Iliad.
Offer valued at $19.3 billion will compete with Bouygues Telecom bid and potential proposal from Iliad.
NEW YORK (The Deal) -- France's Vivendi said it expects to receive indicative offers for wireless telecom Societe Francaise de Radiotelephone, or SFR, within days and will decide whether to sell the unit or proceed with an initial public offering toward the end of March, according to two people with knowledge of the situation.
Numericable Group and controlling shareholder Altice are preparing an indicative offer worth more than 
14 billion ($19.3 billion) for SFR, which could be lodged as soon as Wednesday. Bouygues Telecom is also putting the finishing touches to an offer that is expected to land this week, while a third potential bidder Iliad, which operates France's Free mobile brand, is considering an offer but is unlikely to file a bid this week.
Reports in the French press on Tuesday that claimed that bidders had been told to lodge offers by the end of Wednesday, though the existence of the deadline was dismissed by a source close to Vivendi as "not really an issue."
"That date didn't come from Vivendi, there is no definitive cutoff," the source said. Vivendi's board will meet at the end of March, or start of April, to take a decision on the future of SFR. The company said it expects to present plans for SFR at a June 24 annual shareholders' meeting. Vivendi declined to comment on the offers for SFR.
Paris-based Vivendi has been shedding assets to focus on its media operations and was planning to spin off SFR through an IPO that would likely value the unit at just over 12 billion, according to analysts.
Those plans appeared to have been overtaken by offers from its rivals, led by Numericable and Altice. That duo's bid would leave Vivendi with a 32% stake in the combined group, according to a source close to the partners.
Numericable and Altice, a telecom investment fund controlled by Patrick Drahi, plan to offer 11 billion in cash, 3 billion of Numericable assets and a capital injection of 750 million into the combined group. Drahi has secured guarantees of 15 billion of debt for an offer that would leave the combined group with about 10.5 billion of debt, equivalent to about 3.1 times its Ebitda.
Drahi's offer also includes a guarantee to protect the jobs of SFR's and Numericable's roughly 8,500 and 2,400 employees, respectively.
The bid partners will face competition from France's No. 3 mobile phone operator Bouygues, which is preparing an offer that would create an operator with 51% of the French mobile phone market. A deal would propel it ahead of current leader Orange, which has 42.5% of the market, and is likely to attract opposition from competition regulators.
Bouygues chairman and CEO Martin Bouygues met with French President Francois Hollande and industry minister Arnaud Montebourg last week in an effort to sell a deal with SFR, French weekly Journal du Dimanche reported over the weekend.
Boygues promised to protect jobs, deliver a company with a strong balance sheet and achieve greater cost savings than those offered by Numericable, the journal claimed, citing sources close to the CEO.
A Bouygues Telecom spokeswoman declined to comment on the meeting or a potential offer for SFR.
An acquisition of SFR by Numericable, which provides high-speed cable and has no mobile phone unit, is unlikely to concern antitrust regulators as it would maintain the status quo of four mobile phone providers in France.
SFR and Numericable held early-stage talks about a deal last year but failed to bridge disagreements over the companies' valuations. Numericable turned to the market to set its price in November, when it launched an IPO that valued its equity at about 2.6 billion. That valuation has since climbed to about 3.72 billion, giving the company an enterprise value of close to 7 billion, including 3 billion of debt. Altice also increased its firepower in January, when it sold 1 billion of new shares in an IPO on the Amsterdam exchange.
Shares in Numericable traded Tuesday at 29.90, down 0.25, or just under 1% on their Monday close. Bouygues shares were unchanged at 28.69. Vivendi shares traded at 20.55, up 0.18, or just under 1%.