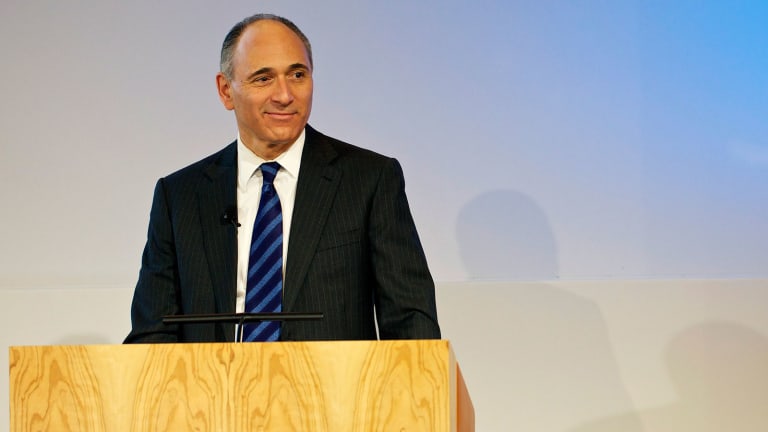 Novartis To Buy Advanced Accelerator for $3.9 Billion in Oncology Push
Under the deal Novarits will make a cash offer of $41 a share for Nasdaq-listed AAA and $82 per American Depositary Share, subject to certain conditions, valuing AAA at $3.9 billion
Novartis AG (NVS)  said Monday that it will buy French drugmaker Advanced Accelerator Applications (AAAP)  for $3.9 billion in a deal to strengthen its oncology businesses.
The Swiss pharmaceutical company has entered into a memorandum of understanding to buy all of the share capital of Advanced Accelerator Application (AAA), a radiopharmaceutical company.
AAA develops, produces and commercializes Molecular Nuclear Medicines including Lutathera, which was approved in Europe in September 2017 for use use against gastroenteropancreatic neuroendocrine tumors. The drug, which treats the kind of cancer that killed Apple founder Steve Jobs, is under review for use in the U.S.
Under the deal Novarits will make a cash offer of $41 a share for Nasdaq-listed AAA and $82 per American Depositary Share, subject to certain conditions, valuing AAA at $3.9 billion. The deal has been approved by AAA's board of directors and the tender offer is expected to commence upon completion of consultation with work councils.
"Novartis has a strong legacy in the development and commercialization of medicines for neuroendocrine tumors where significant unmet need remains for patients," said Novartis Oncology CEO Bruno Strigini said in a statement.. "With Lutathera we can build on this legacy by expanding the global reach of this novel, differentiated treatment approach and work to maximize Advanced Accelerator Applications broader RLT pipeline and an exciting technology platform."
The deal is subject to 80% of shares being tendered and the Receipt of customary transactional regulatory approvals
AAA, which was spun off from Europe's physics research center CERN 15 years ago, had sales of $78 million in the first half of 2017, with a net loss from continuing operations of $24.2 million.
AAA's ADR closed at $72.91 on Friday after gaining 5.68% and Novartis closed at $81.05.
More of What's Trending on TheStreet: