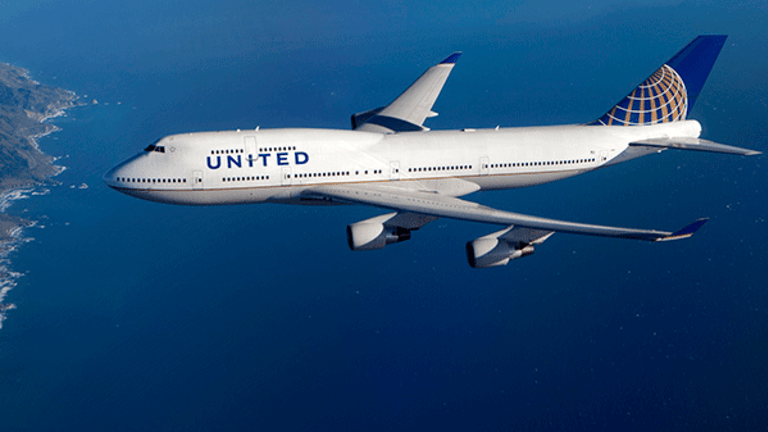 New Crop of Activist Investors is on the Hunt
A Lazard review of activist campaigns for 2016 show that first time insurgent campaigns represented about a quarter of all activism for the year—a new record.
Last month startup fund Gilead Capital settled a brewing director-election proxy fight with Landauer (LDR) to add one dissident director to the therapeutics and analytical services company's board.
That director, Jeffrey Strong, Gilead's founder, launched what he calls a "leadership investing" themed fund last March. The investment vehicle is described as a fund focused on high-quality companies lacking good leaders or failing to achieve their full potential. At Landauer, Strong concentrated on what he saw as a leadership issue. He alleged that the company's executive chairman had falsely held himself out as a Certified Public Accountant, arguing that it was "inexcusable" and undermined the integrity of the enterprise.
In April, airline United Continental Holdings (UAL) - Get United Airlines Holdings, Inc. Report announced plans to add three new directors as part of a settlement with two activists led by Altimeter Capital Management, a Boston-based fund that has been around since 2008 but had never previously launched a proxy contest. The settlement was mostly a win for Altimeter and its partner, Par Capital Management because it achieved a primary goal: to hike shareholder value and remove three directors that many investors believed to be over-tenured and overly cozy to management.
In June, Ally Financial (ALLY) - Get Ally Financial Inc Report ,  the financial institution previously known as GMAC, added a former GE exec William Cary to its board as part of an agreement with newbie activist fund Lion Point Capital LP reached earlier that year. The fund, which was formed by former Elliott Management portfolio manager Didric Cederholm and ex-Perry Capital senior analyst Jim Freeman, also convinced Ally Financial to make a series of governance improvements as part of its deal.
What do Lion Point, Altimeter and Gilead all have in common? They, together with 34 other funds launched activist campaigns for the first time in 2016. The group represents about 25% of the 149 insurgencies to take place throughout the year, a new record for first-time activism, according to a review of shareholder insurgencies in 2016 put together by Lazard last month.
According to Lazard's review of public filings, Activist Insight and FactSet data, first-time activists launched 13 campaigns in 2012, or 14% of the 96 total insurgencies that year. In 2013, first timers launched 23 campaigns, or 17% of the 139 campaigns that year. In 2014 and 2015, newbie insurgents represented 11% and 17% respectively of all activist campaigns.
In fact, there are likely many more funds out there that launched activist campaigns for the first time last year, given that Lazard focused its study on looking at targets with more than $500 million in assets under management at the time of the campaign announcement.
Consider that the Neuberger Berman fund, which survived the failure of its former parent, Lehman Brothers, last year launched its first proxy contest in its 77-year-old asset management history at a smaller capitalization company. The fund's two dissident director nominees were elected to semiconductor technology company Ultratech's  (UTEK) board in July in a contest about governance, strategy and succession planning that went the distance.
It is still a given that activist mainstays, such as Elliott Management's Paul Singer and Starboard Value's Jeff Smith, still represent the largest segment of activist insurgencies every year. For example, in 2016, Elliott launched 13 campaigns while Starboard initiated six.
Even so, the study reveals that otherwise passive funds, or those that have typically only engaged in behind-the-scenes engagement with companies, are now taking on the strategies and maneuvers employed by traditional activist managers. These include private discussions with executives, publicly disclosed letters to boards, often know as poison pen missives, white papers, and even director-election proxy contests.
Jim Rossman, managing director and head of corporate preparedness at Lazard, said that the year-over-year growth in first-time activist campaigns - and their significant increase in 2016 -- suggests to him that activism is less about a distinct asset class practiced by a handful of funds but rather a tactic that any shareholder can use if they have a compelling idea that is not resonating with companies in private conversations. Rossman notes that an increasing number of less well-known funds are deploying the full activist tool-kit.
"We started calling it the bifurcated trend," said Rossman. "You have the large, experienced funds show up with a lot of money and credible campaigns and then you have the less-well-known shareholder with an actionable idea they are willing to put forward."
Rossman said he expects to see an increasingly broad set of shareholders to take an engaged, activist approach to investing in the years to come. "It is a sign of the new shareholder," Rossman said. "The shareholder today is not deferential. I think potentially these first timers and other funds could launch campaigns this year."
Eleazer Klein, a partner at Schulte Roth & Zabel in New York, agrees that occasional activists have become a bigger part of the activist world in recent years and he expects the trend to continue in the years to come. "In the past, when you weren't happy, your choice was to sell," Klein said. "But now people are realizing that when there is mismanagement, they have another method they can choose, which is activism."
In many cases, first-time activists are retaining the same legal counsel employed by well-known activists to advise them on their campaigns, including Olshan Frome Wolosky and Schulte Roth & Zabel, the two top go-to law firms used by mainstream activists. (Gilead Capital retained Olshan Frome for its Landauer campaign, and Altimeter Capital engaged Schulte for its United Continental insurgency)
Klein added that as an adviser, Schulte has a bigger role to play in first-time campaigns because the neophyte activist needs to learn about all the timelines, legal rules and disclosure requirements around an activist situation.
A wide variety of newbie activists launched campaigns in 2016, including EastBay Asset Management, Newtyn Management, SRS Investment Management and Three Bays Capital. And the new activists have had some measure of success --- seventeen new directors were placed onto corporate boards in 2016 as part of agreements with first-time activists, according to Lazard.
Also, new activists targeting U.S. companies aren't all based in the U.S. Some last year came from abroad, such as Singapore's Shanda Asset Management's efforts at Legg Mason (LM) - Get Legg Mason, Inc. Report and LendingClub (LC) - Get LendingClub Corp Report and Chinese Taikang Life Insurance's campaign at auction house Sotheby's (BID) - Get Sotheby's Report . Taikang's founder, Chen Dongsheng, helped launch China Guardian Auctions, an auction house focused on Chinese antiques. In December, Shanda reached an agreement with Legg Mason to appoint two members of the fund to its board.
Some first timers appear to be seeking to become full-fledged activists, or at least they have managers that come from established activist funds and know what it takes to launch a campaign. Expect more activism from Lion Point in 2017, considering one of its co-founders hails from Elliott Management, the well-known activist fund run by billionaire Paul Singer. Also, Gregory Taxin, formerly of activist fund Clinton Group, now manages Luma Asset Management and participated in a campaign last year at amusement park operator SeaWorld Entertainment (SEAS) - Get SeaWorld Entertainment, Inc. Report
And 2017 already has gotten off to an explosive start, when it comes to first time activists: Ex-Pershing Square Capital Management partner Paul Hilal joined forces with railroad veteran Hunter Harrison last month to form Mantle Ridge, which found its first target in January: mega-railroad company CSX (CSX) - Get CSX Corporation Report .
Considering that newbie activists are having some modicum of success—particularly when it comes to getting directors installed onto corporate boards—watch for more startup activism in 2017 and beyond.