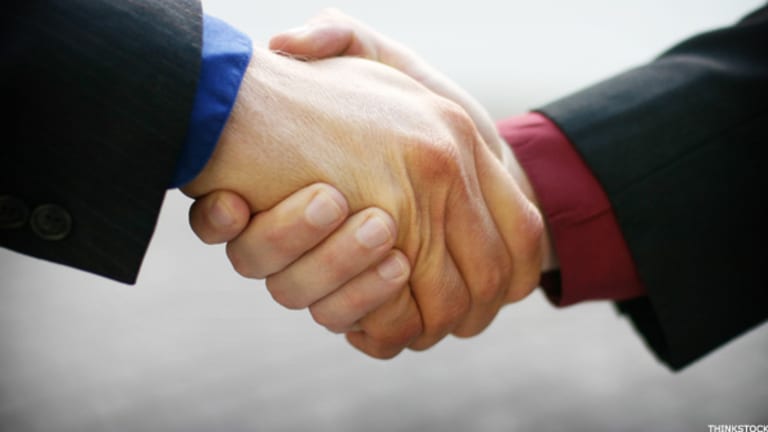 Netflix Won't Keep Qwikster for Long
Netflix plans to re-brand its DVD service as Qwikster. But will the company ultimately spin off this new subsidiary?
NEW YORK (
) -
Netflix
(NFLX) - Get Free Report
has been very vocal in its shift away from physical DVDs.
Monday's re-branding of its DVD business as Qwikster raises questions about what Netflix truly intends to do with the subsidiary, and it appears Netflix is creating the separate DVD business just to spin it off.
"We see little reason to create a new brand unless Netflix was intending to ultimately spin-out the Qwikster business," Morgan Keegan analyst Justin Patterson wrote in a note. "The inclusion of video games seems to create a 'kicker' to get subscribers excited as this was a commonly requested feature."
As part of Qwikster, Netflix is incorporating video game rentals for the Wii, PlayStation 3 and Xbox 360 in an upgraded package, a move Wedbush analyst Michael Pachter says would really only be done if Netflix was considering selling or spinning-off the service.
Chief Executive Reed Hastings has been quite clear that he does not see a long-term future for physical DVD rentals.
"Many members love our DVD service, as I do, because nearly every movie ever made is published on DVD, plus lots of TV series," Hastings said in a conciliatory note on the company's Web site. "We want to advertise the breadth of our incredible DVD offering so that as many people as possible know it still exists, and it is a great option for those who want the huge and comprehensive selection on DVD. DVD by mail may not last forever, but we want it to last as long as possible."
Ultimately Netflix may only hang on to the DVD business until it can fully build out its streaming content library, which has been severely lacking. Separating the two now gives it an easy out to spin off Qwikster when the time comes.
Netflix shares ran as high as $162.99 earlier in the session but the stock has turned lower in recent trading, changing hands at $151.60, down 2.2%.
--
Written by Jeannie Poggi in New York
.
>To contact the writer of this article, click here:
Jeanine Poggi
.
Readers Also Like:
>>
>>
5 Top Tech Mea Culpas