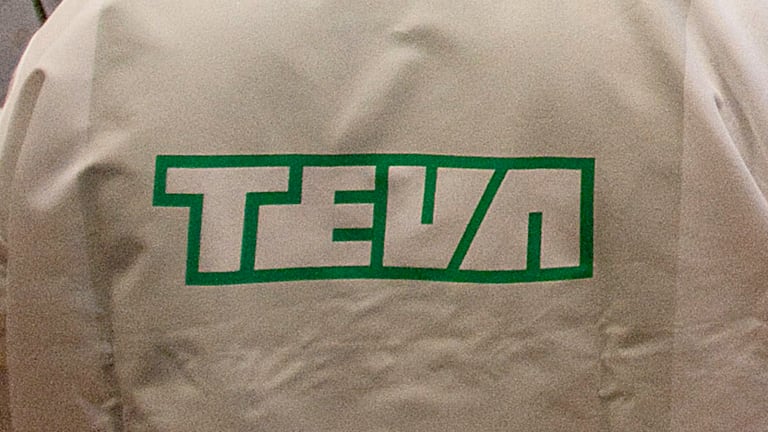 NEW YORK ( TheDeal) -- On Monday Mylan (MYL) - Get Mylan N.V. (MYL) Report announced that it rejected an unsolicited $40.1 billion bid from Teva Pharmaceuticals Industries (TEVA) - Get Teva Pharmaceutical Industries Limited Sponsored ADR Report, while the Israeli generics giant reiterated the bid.
Mylan said on Monday morning that not only is Teva's offer too low, but a combination would taint the company's stock by combining it with "low quality, high-risk Teva stock" and the problematic culture and leadership that comes along with it.
The U.K.-based, Netherlands-incorporated, pharmaceutical giant also wrote in a note to Teva's CEO Erez Vigodman that its board would not consider engaging in discussions to sell the company unless the starting price was significantly more than $100 per share. Shares of Mylan were trading at $71.64 as of late in the day on Monday.
Mylan cited struggles to get approval for the first generic version of its multiple sclerosis drug Copaxone, frequent board and management turnover, underperformance compared to the industry and the need to find new sources of growth as issues that concern Mylan.
"...We do not wish to make Teva's problems Mylan's problems, or to inflict them on Mylan's shareholders and other stakeholders," said Mylan's executive chairman Robert J. Coury in a statement. "This potential combination is clearly in no one's best interest."
Following the rejection, Teva issued a statement reiterating its commitment to purchase Mylan in a 50 percent cash, 50 percent stock combination that would imply an equity value of $43 billion. Teva announced on April 21 that it would acquire Mylan for $82.00 per share and that offer remains unchanged.
Along with the reiteration, Teva noted that it has already filed for premerger notification under the Hart-Scott-Rodino Antitrust Act. Shares of Teva were trading at $61.89 after the announcement.
Additionally, Mylan, which has a market cap of $36.69 billion, firmed up its offer on Friday under Irish takeover law to purchase Perrigo for $29 billion. Dublin, Ireland-based Perrigo said last week that it rejected Mylan's offer, noting that it "substantially undervalues" the company. The approval of a merger with Perrigo is contingent on support from 80% of Perrigo shareholders.
The Deal reported last week that the approval of a Mylan's purchase of Perrgio is the most significant hurdle for the transaction. Mylan has the "foundation" poison pill to stand behind, which serves as a barrier to slow the issuance of shares and voting control to fend off a bid. That barrier, however, has a limited life span.