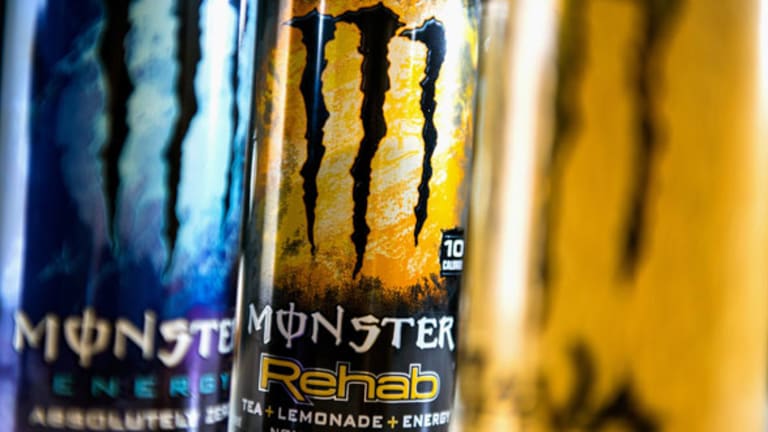 Publish date:
Monster Beverage Buys Longtime Flavor Supplier for $690 Million
Buying American Fruits & Flavors gives Monster greater control over its supply chain.
Buying American Fruits & Flavors gives Monster greater control over its supply chain.
Monster Beverage (MNST) - Get Report , the Corona, Calif.-based parent of a number of energy drink brands, has agreed to acquire American Fruits & Flavors for $690 million, Monster said on Tuesday.
The Pacoima, Calif.-based company is a key supplier of flavors to Monster Beverage and will add $87 million of adjusted operating income for the fiscal year ended Dec. 31, according to the buyer.
The deal is expected to close in the first quarter of 2016, and locks in the rights to or intellectual property of the flavors of many of Monster Beverage's key drinks, such as its flagship Monster Energy line of drinks.
Control of the supply chain allows Monster to "accelerate growth through R&D, improve margins, and reduce supply chain risk," analyst Bonnie Herzog of Wells Fargo Securities wrote in a Tuesday note.
"We view today's announcement as the integration of two companies that have enjoyed a tremendously symbiotic relationship over many years," said Fred Farago, founder and president of American Fruits & Flavors, in a statement.
Monster Beverage and American Fruits & Flavors have been partners since the mid-1990s, according to the statement, developing new products and flavors.
"Not only have we secured the intellectual property of our flagship green energy drink and many of our other key flavors, but we are also partnering with an organization I have personally worked with and known for over 20 years," said Rodney Sacks, CEO of Monster, in a statement. "This transaction provides Monster a unique opportunity to leverage new flavor technologies and differentiate ourselves from our largest competitors who do not have these capabilities."
The flavor supplier has seen its revenue grow by a compound annual growth rate of 8% over the last four years, with Monster Beverage as its largest customer accounting for 87% of its revenue.
Monster expects the deal to add to earnings in 2016, it said.
American Fruits was founded in 1962 by Fred Farago and today is an industrial supplier of flavors, juices, concentrates, natural sweeteners and fruit-based products. The company has the capability to develop custom flavors for companies.
Monster Beverage, meanwhile, is the parent to and marketer of beverage brands such as Monster Energy, Java Monster and Muscle Monster, among many others.
Atlanta-based beverage giant Coca-Cola (KO) - Get Report took a nearly 16.7% stake in Monster Beverage in 2014, which it still owns, for $2.2 billion to increase its hold on the beverage market
That deal, combined with the American Fruits & Flavors acquisition, leads to the potential for faster-than-expected international expansion, particularly "via the Coca-Cola systems' world-class distribution network."
By Herzog's calculations, Monster has about a 10% share of the global energy market, which could double in the next 5-8 years, including a conservative estimate that Monster will capture 8% of the energy market in China by 2020.

-- Laura Berman contributed to this report.