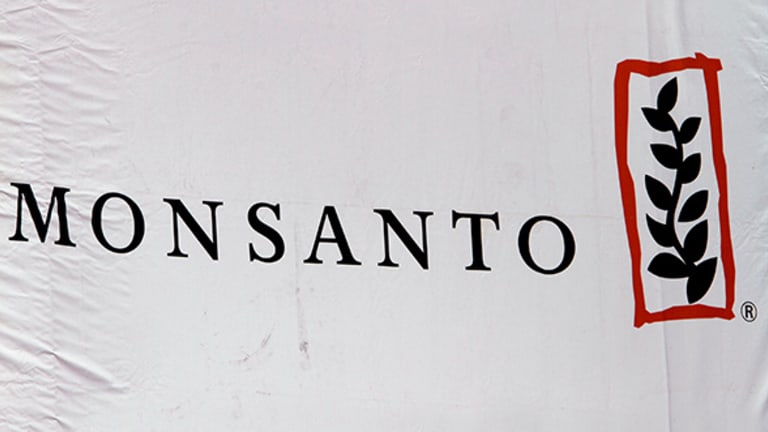 Monsanto Walks Away From Syngenta Deal After Another Rejected Bid
Monsanto's third offer for the Swiss seeds company doesn't prove to be a charm.
NEW YORK (The Deal) -- Agricultural giant Monsanto (MON) has ended its pursuit of Swiss seeds and pesticides rival Syngenta (SYT) after the target rejected an improved Sfr43.7 billion ($46.2 billion) bid as too low.
The move brings to an end Monsanto's four-month pursuit of Syngenta and its hopes of a deal that would have transformed global agriculture by extending Monsanto's lead in global seed sales while adding Syngenta's No. 1 position in agricultural chemicals.
"Monsanto...continues to believe a combination with Syngenta would have created tremendous value for shareowners of both companies and farmers, Syngenta has communicated that Monsanto's enhanced proposal did not meet Syngenta's financial expectations," the St. Louis-based bidder said.
Syngenta has rejected three cash-and-stock offers from Monsanto since it was first approached in late April, maintaining each time that the bids did not match its own valuation and that a deal carried significant regulatory risks.
Monsanto said its most recent offer, made on Aug. 18, valued Syngenta at Sfr470 per share, including Sfr245 per share of cash. A deal would have left Syngenta shareholders with about 30% of the combined group.
The offer also included a breakup fee of $3 billion payable in the event that antitrust regulators blocked the deal, up from the $2 billion Monsanto had offered previously.
Syngenta Chairman Michel Demaré had maintained that regulators would demand complicated concessions or block a deal outright over fears that the combined group would exert too much control over global agriculture.
Syngenta is the world's No. 3 seeds producer and the biggest maker of pesticides and fungicides. Monsanto said it would offload Syngenta's U.S. seed business to win regulatory support, a solution Demaré dismissed as naïve.
Syngenta's management had also bristled at Monsanto's plan to domicile the combined entity in the U.K. to cut the combined entity's tax rate.
On Wednesday, Syngenta noted that Monsanto's sweetened bid of Sfr245 in cash and 2.229 of a Monsanto share per Syngenta share was worth Sfr433 based on Monsanto's closing price on Tuesday. Syngenta said its board's rejection of the revised proposal was unanimous and said it still "significantly undervalued" the company.
"Furthermore, recent market volatility highlighted the significant risk for Syngenta shareholders resulting from the structure of this proposal," it said.
Monsanto also failed to provide clarity on expected synergies, its expectations of disposal proceeds from the businesses it had offered to sell, the regulatory concessions it would be prepared to offer, and the pros and cons of the tax inversion to the U.K., the target charged.
"We engaged with Monsanto in good faith and highlighted those key issues which required more concrete information in order to continue a dialogue," Demaré said in the statement. "We take note of Monsanto's decision. Our board is confident that Syngenta's long-term prospects remain very attractive with a leading portfolio and a promising pipeline of new products and technologies. We are committed to accelerate shareholder value creation."
Monsanto's bid was complicated by a fall in its own share price, which had slid 20% since it first made its offer. That fall prompted the bidder to increase the cash portion of its offer.
The successful defense of Syngenta is unlikely to have pleased all of the target's shareholders, some of whom had agitated for the company to engage directly with its suitor. Syngenta's shares tumbled to close Wednesday at Sfr309.90, down Sfr68.90, or 18.2%, from their Tuesday close.
The share-price fall could open the door for a bid from another of Syngenta's rivals. Analysts had suggested that Germany's BASFundefined or Bayer (BAYRY) - Get Bayer AG Report might consider an offer, while Dow Chemical (DOW) - Get Dow, Inc. Report and DuPont (DD) - Get DuPont de Nemours, Inc. Report had also been mentioned as possible rivals to Monsanto.
Monsanto shares headed in the opposite direction, rising to $96.98, up $7.56, or 8.5%, on their Tuesday close.
Monsanto said that it would focus on delivering on a five-year plan to more than double its 2014 earnings and that it would "resume the implementation of its approved share repurchase program as soon as practical."
Read more from: