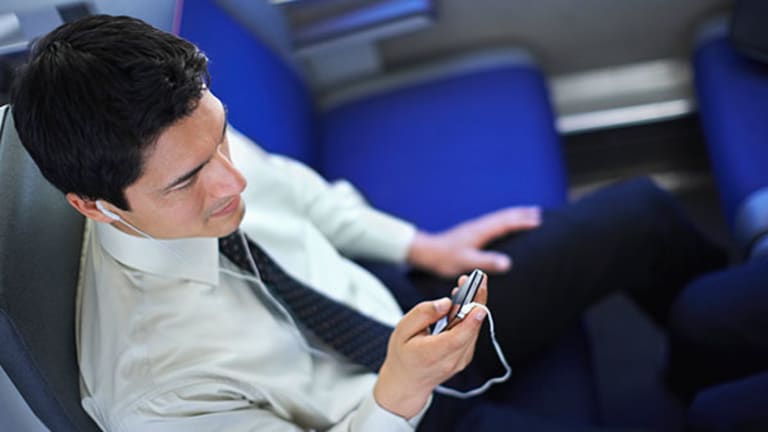 Mill Road Capital Victorious in Skullcandy Bidding War
The Greenwich, Conn., private equity firm offers $197 million to beat PE-backed Incipio, which originally offered $177 million for the fellow headphones and mobile accessories maker.
Headphones maker Skullcandy (SKUL) announced Wednesday that it will be taken private by Mill Road Capital Management after a lengthy bidding war between the private equity firm and PE-backed mobile accessories company Incipio.
Two Mill Road affiliates will pay $6.35 per share, or $196.6 million, for the Park City, Utah, company. The deal value is a 43% premium over Skullcandy's closing share price on June 22, the last trading day before Incipio announced its initial $5.75 per share bid, which valued the company at $177 million.
Skullcandy's June 24 announcement that Incipio would acquire the company at a 22.9% premium over the previous day's close followed a June 7 disclosure from 12.7% shareholder Ptarmagin. In a regulatory filing, Ptarmagin, the investment firm of Skullcandy founder and former CEO Rick Alden, said it was considering taking the company private.
That same day, Mill Road disclosed in a Schedule 13D filing with the Securities and Exchange Commission that it had purchased a 9.8% stake in Skullcandy and had offered to buy the company for $6.05 per share. Incipio subsequently topped that offer with a bid of $6.10 per share, and Mill Road countered with the $6.35 per share bid on Aug. 17.
After Skullcandy determined that offer was a superior one to the original bid, Incipio had three business days to make another offer. It declined to so by Tuesday, so Skullcandy will pay Incipio a termination fee of $6.6 million. 
Skullcandy retained David Shiffman and Juan Mejia of Peter J. Solomon as its financial advisers for the deal and took legal advice from Cary Hyden, David Wheeler, Jim Barrall, Holly Bauer, Wesley Holmes, Joshua Holian, Laurence Stein, Eric Cho and David Kuiper of Latham & Watkins.
Peter Rosenblum, Malcolm Henderson, Joe Basile, Adrienne Ellman, Gabrielle Bernstein and Alex Khalarian of Foley Hoag were outside counsel to Mill Road.
During the go-shop period for the initial bid, which expired on July 23, Skullcandy said it solicited 98 third parties, with six of those parties other than Mill Road signing confidentiality agreements.
Despite the end of the bidding war, analyst Dave King of Roth Capital Partners has valued Skullcandy at $6.65 per share, or 6 times Skullcandy's 2016 Ebitda. He wrote in a June 27 note that Mill Road had acquired its stake at an average price of about $5.40 per share, or about 5.2 times enterprise value over Ebitda.
Incipio has been backed by Goode Partners, the same private equity firm that took Skullcandy public, since Dec. 31. King wrote that as a mobile accessories specialist, Incipio's "existing action sports-related retail distribution ... and consumer electronics distribution" created "the potential for back-end and certain front-facing synergies," which created "room for a higher deal price."
The Deal previously reported that other potential bidders included consumer electronics companies such as Harman International Industries (HAR) and brand management licensing groups, such as Sequential Brands Group (SQBG) - Get Free Report and Iconix Brand Group (ICON) - Get Free Report .
Mill Road of Greenwich, Conn., invests in publicly traded microcap companies in the U.S. and Canada.
"We have followed Skullcandy for several years and look forward to working with the company as it takes this important step in its history," Mill Road founder Thomas Lynch said in a statement.
Skullcandy anticipated the transaction would close in the third quarter. The deal is not subject to due diligence or financing conditions.
Skullcandy shares fell 1.6% to $6.32 on Wednesday.
Incipio tapped Eric Rindahl, Jeff Ng, Daniel Friedman, Aidan Lenihan and Austin Black of Wunderlich Securities Inc. for financial advice and Derek Dundas, Garett Sleichter and Marc Boiron of Rutan & Tucker for legal advice.
Skullcandy and Incipio representatives did not respond to requests for comment. Mill Road declined comment.
This article was originally published by The Deal, a sister publication of TheStreet that offers sophisticated insight and analysis on all types of deals, from inception to integration. Click here for a free trial.