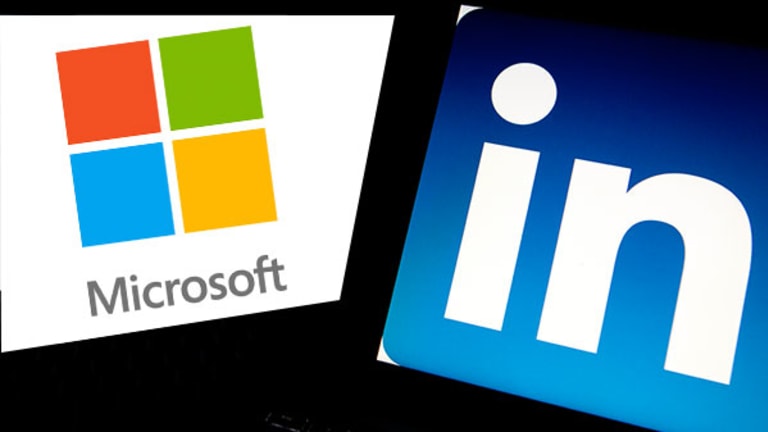 Microsoft-LinkedIn Deal Fuels 2Q Tech M&A Rebound
Joe Atkinson, a technology, infocomm, entertainment and media advisory leader at PricewaterhouseCoopers, says its all fueled by access to markets and consumers.
Microsoft's (MSFT) planned acquisition of LinkedIn (LNKD) helped spark a merger rebound in the technology sector during the second quarter.
Total deal value reached $82.9 billion during the quarter, compared to $42.1 billion in first quarter, according to data compiled by PricewaterhouseCoopers. Deal volume jumped to 414, compared to 380 in first quarter. Some 15 deals worth at least $1 billion were announced during the quarter.
"When you look at all the transactions across [the tech] industry, clients and executives in those businesses are looking for access to markets and consumers -- just like any growing business is looking for," said Joe Atkinson, a technology, infocomm, entertainment and media advisory leader at PwC. "In the technology space, it's all about scale."
Shares of Microsoft rose 12.7% since its acquisition of LinkedIn was announced on June 13. LinkedIn shares gained 0.3%.
Other large tech deals announced during the quarter include Quintiles Transnational'sundefined merger with IMS Health (IMS) for $8.9 billion and Computer Sciences' (CSC) $8.5 billion purchase of Hewlett Packard Enterprise's (HPE) services business.
Britain's landmark vote to leave the European Union also took place during second quarter, which tanked global stock markets in the days following the June 23 referendum. The impact on the tech M&A space remains unclear.
"I think people are looking at Brexit and trying to figure out what it really means," Atkinson said. "I think the market has already adjusted for the fact that implications from Brexit, while really profound in the moment, are actually, from an economics and commerce perspective, probably a couple of years out."
In the near term, Atkinson expects the M&A spigots to stay open, as seen in the recent $4.8 billion proposed acquisition of Yahoo! (YHOO) by Verizon Communications (VZ) and Oracle's (ORCL) $9.3 billion planned purchase of NetSuite (N) .