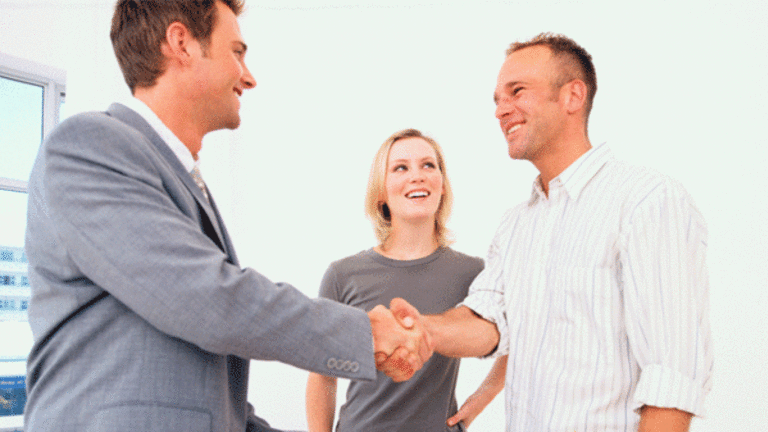 Whitehouse Station, N.J.-based Merck & Co. (MRK) - Get Merck & Co., Inc. (MRK) Report strengthened its antibiotics portfolio Monday by announcing it would acquire Cubist Pharmaceuticals Inc. (CBST) in a deal valued at $9.5 billion.
The deal has an equity value of $8.4 billion and has $1.1 billion in net debt, the companies said in a statement. As a result of the agreement, Merck will acquire the Lexington, Mass.-based pharmaceuticals company for $102 per share, a 35% premium over Cubist's five day trading average. Cubist has a market cap of $7.69 billion.
The transaction has been structured as a two-step deal with a tender offer to acquire all Cubist shares. Subject to certain conditions, including a majority of the Cubist's shareholders accepting the tender offer and the expiration of the antitrust waiting period, there will be a second-step merger without the need for a stockholder vote required by Delaware law.
Cubist recently has been active in the acquisition market itself, after committing $1.6 billion to acquire Trius Therapeutics Inc. for $818 million and Optimer Pharmaceuticals Inc for $801 million in deals announced this summer. The deals were structured to aggressively expand its acute care product portfolio — a portfolio that attracted Merck to Cubist.
Merck is focused on the acute care area within the hospital setting, the Monday statement said. Over the course of the first three quarters of this year, the company's hospital acute care portfolio grew by more than 10%, buoyed by its antibiotics and antifungals and several candidates to treat conditions such as C. difficile, a digestive tract disease that is common in hospitals and can be potentially be life threatening.
"Cubist is a global leader in antibiotics and has built a strong portfolio of both marketed and late-stage pipeline medicines," Kenneth Frazier, chairman and CEO of Merck said in the statement. "Combining this expertise with Merck's strong capabilities and global reach will enable us to create a stronger position in hospital acute care while addressing critical areas of unmet medical need, such as antibiotic resistance."
Cubist has a number of compounds including Cubicin, a once-a-day treatment for complicated skin and skin structure infections. It also has Dificid, its own C. Diff treatment to alleviate diarrhea caused by the bacteria, among other drugs in the antibacterial space.
Earlier this year, Merck paid $3.85 billion in an all-cash deal to purchase Idenix Pharmaceuticals, in a bid to strengthen its hepatits C drug program. It also penned a second collaboration with a value up to $526 million concerning an Australian company known as Bionomics Ltd. The collaboration is for the two companies to develop a drug that could address cognitive dysfunction associated with Alzheimer's disease.
Merck retained JPMorgan and a team at Deutsche Bank AG including Andrew Callaway and David Levin as its financial advisers. A team at Hughes Hubbard & Reed LLP including James Modlin, David Schwartz, Andrew H. Braiterman, Alexander F. Anderson,Sarah Downie, Ethan Litwin, Andrew F. Fowler, Justin S. Cohen, Erin E. DeCecchis, David Gold, Christine Lamsvelt, Matthew Syrkin and Carol Remy as well as Baker & McKenzie acted as legal counsel to Merck.
Cubist retained Morgan Stanley & Co. LLC and Goldman, Sachs & Co. as financial advisers and tapped Ropes & Gray for legal advice.