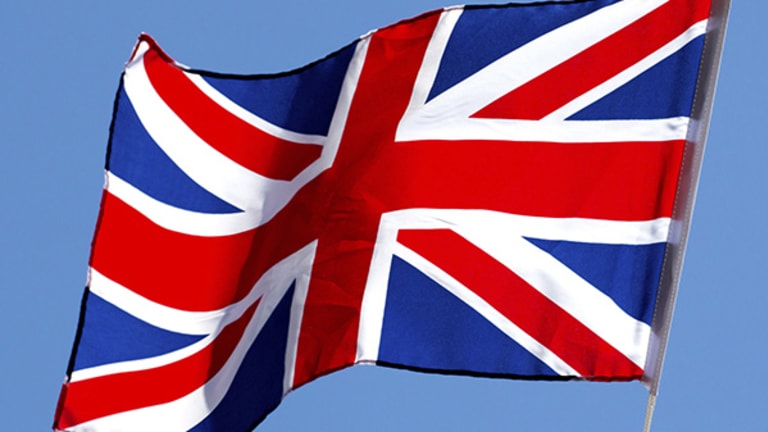 Melrose to Pay $2.8 Billion for Ventilation Maker Nortek
The deal is the most significant cross-border transaction by a British company since the Brexit vote.
Updated from 2:53 a.m. EDT
After falling out of favor with investors, diversified manufacturer Nortekundefined now has a four-week window to snare a better offer after securing a $2.81 billion bid from U.K. industrial investor Melrose Industries.
The transaction, which has the backing of Nortek investors holding almost 68% of the stock, is the most significant cross-border purchase by a U.K. company since the Brexit vote and offers Melrose diversification out of the British economy as growth stalls. Melrose shares had surged 35% to 551.50 pence by early afternoon on Wednesday, despite plans to finance the purchase through a £1.66 billion ($2.1 billion) rights issue.
Nortek gets 90% of its revenue from North America and cost cuts and greater brand focus allowed it to almost double operating profit to $30.7 million in the first quarter as sales rose 7.2% to $613.9 million. However, its shares have fallen more than 23% in the past year amid a wider industrial-sector malaise and concern about gross profit margins.
Melrose's offer of $86 per share marks a near-38% premium to Nortek's $62.49 closing price on Tuesday and is 81% more than the six-month average. Assuming its bid prevails, Melrose will pay $1.44 billion for the stock, with the enterprise value of the deal $2.81 billion, 10 times Nortek's historic Ebitda. The terms of the deal with Melrose provide for a "go shop" period until Aug. 6.
"We are very pleased to have reached the proposed agreement with Melrose Industries, which represents a significant premium for our shareholders," said Nortek President and CEO Michael J. Clarke in a statement. "We believe this partnership with Melrose will enhance Nortek's ability to further leverage its industry-leading brands and market positions to continue driving profitable growth. We believe this transaction will be a positive for our employees and customers alike."
Melrose is led by Chairman Christopher Miller, the company's founder. Classified as a reverse takeover because of the size of the target, the transaction will need the backing of a majority of Melrose shareholders in two related votes, and 75% of votes cast in a third at a specially convened meeting on July 25. On Nortek's side, a simple majority of stockholders must tender their shares. Melrose will get a $50 million breakup fee if Nortek ends up going with another bidder.  United Technologies (UTX) - Get n.a. Report was reported to have held abortive talks with Nortek last year.
Melrose is turning westward as growth slows in the U.K. Quarterly growth is expected to have contracted to 0.2% in the second quarter, Markit Economics Ltd. said on Tuesday, from 0.4% in January through March. The U.K.'s decision to leave the European Union could shave 0.8 of a percentage point off 2017 GDP growth, according to a National Institute of Economic and Social Research forecast.
Nortek, of Providence, R.I., makes ventilation, security, home automation, ergonomic and other products under brands including Frigidaire and Governair . It had revenue of $2.63 billion last year, and operating profit of $220.1 million.
Melrose said it would offer 12 new shares at 95 pence for each existing Melrose share, to raise £1.61 billion after expenses. It also plans to take on $780 million of new debt.
It said institutional shareholders it has spoken to "have all been very supportive of the acquisition."
Melrose had been looking for a major acquisition since it arranged to sell its Elster metering business to Honeywell International for £3.3 billion, and to return £2.4 billion of the proceeds to shareholders. Its only other portfolio company at present is Brush Turbogenerators, which derives 57% of revenue from Europe.
Melrose's business is the buying and selling of industrial companies. On Tuesday, the shares closed down 2% at 409.75 pence, giving the company a market value of £595 million. At that point the stock had risen 65% in the past year.
Nortek closed up 4% at $62.49 on Tuesday.
Nortek shareholders backing the transaction include Ares Management, Anchorage Advisor Management and Gates Capital Management.