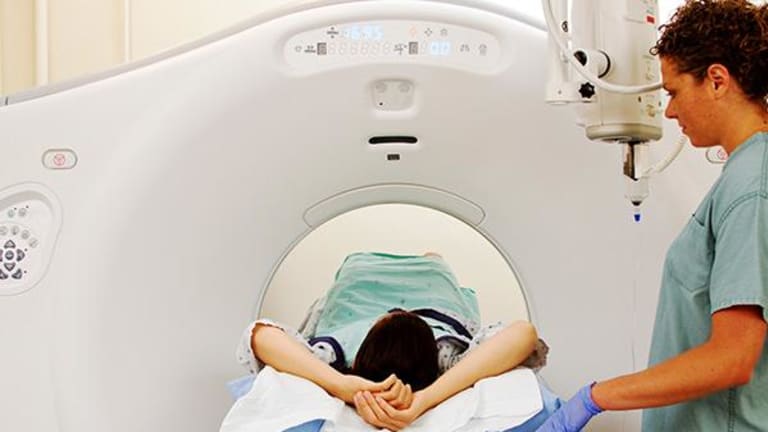 Medical Device Company Sells $13M in Stock at a Discount of More than 50%
MRI Interventions has plans to jump from over-the-counter trading to a senior exchange, and just raised $13 million to fuel the company's growth.
MRI Interventions, a medical device company focused on developing equipment for minimally invasive brain procedures, has raised $13.25 million and plans to uplist to a senior exchange by the third quarter.
The Irvine, Calif.-based company agreed to sell 6.6 million units consisting of one common share at $2 and one five-year warrant to purchase one common share at 2.20. The price of the common share represents an unusually high discount of 62.2% to the closing share price May 25. The deal was announced after the market closed. For the day, the thinly-traded stock was down 9% on the OTC Markets QB platform under the ticker MRIC.
The stock, however, plunged in trading May 26 by 34% to $3.49.
In the past year, the shares have been as high at $14 and as low as $1.99.
Emprey Asset Management was one of the investors. The deal was expected to close May 26.
Joseph Gunnar & Co. and Brookline Capital Markets were placement agents for the private- investment-in-public-equities. Richard Mattern of Bass, Berry & Sims in Memphis, Tenn., represented MRI.
The company did not respond to calls or an email regarding the drastic private placement discount or the timeline regarding the uplisting of MRI's stock.
MRI's primary product is the ClearPoint System, a platform that provides stereotactic guidance for minimally invasive brain procedures such as biopsies, catheter and electrode insertion. The platform works with existing equipment in MRI suites including 1.5T to 3T scanners.
The company was formerly pursuing another commercial product candidate, the ClearTrace system, which was designed to allow catheter-based minimally invasive procedures of the heart to be performed in an MRI setting. Though the company sees the product as something it could pursue in the future, it has suspended its efforts to commercialize ClearTrace.
For the first quarter, the company ended with almost $2 million in cash, posted revenues of $2 million and had a net loss of $1.6 million.
MRI has raised cash via the private-investment-in-public-equity market on seven occasions, raising $53.7 million since July 2012.
Investors in the company include Emprey as well as insiders Voyager Therapeutics at almost 21%, former board member Andrew Rooke at 9.7% and Bruce Conway with 3.5%.