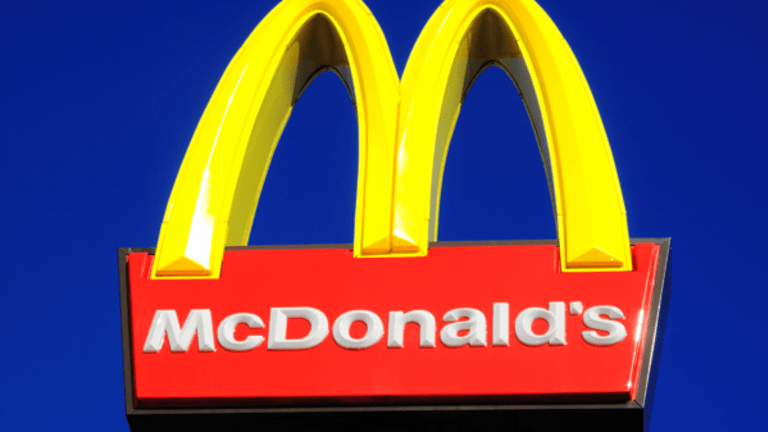 McDonald's Entrenched Board Pressed to Add Franchisee
Segal Marco Advisors is pushing to allow franchisees to elect their own director to the board.
This is part of a series of stories that comprise TheStreet's Blue Chip Studio, which will illuminate issues related to corporate board performance, activism, dealmakers and personalities revealed by analysis of data generated by BoardEx, a business unit of TheStreet.
McDonald's (MCD) - Get Report is facing pressure to change up its board composition to include franchisees.
Investment consulting firm Segal Marco Advisors, which sponsors the Marco Consulting Group's Equity Group Trust that holds approximately 5,000 shares in the fast food chain, has submitted a proposal to create preferred stock to allow franchisees to elect their own board member at the upcoming annual meeting, which is usually held in May.
McDonald's, however, has asked the Securities and Exchange Commission to exclude the proposal from its proxy materials. Calls to McDonald's spokesperson, Becca Hary, went unanswered.
"The franchisees represent the vast majority of the business," said Maureen O'Brien, vice president and corporate governance director at Segal Marco. "So to have a business that is so reliant on franchisee operations without a seat on the board seems short-sighted."
Editor's note: This article was originally published by The Deal, a sister publication of TheStreet that offers sophisticated insight and analysis on all types of deals, from inception to integration. Click here for a free trial.
The fast food chain is on track to refranchise 4,000 restaurants by the end of 2017, bringing the company's global franchised percentage to approximately 93%. Revenue from franchised restaurants made up $2.4 billion of the total $6 billion that the company reported for the quarter ended Dec. 31.
Upon a closer look at McDonald's current board, seven of its 12 directors are overtenured, according to BoardEx. BoardEx is a business unit of TheStreet.
Chairman Enrique ("Rick") Hernandez Jr.: Director for 20 years
Dr. Walter Massey: Director for 19 years
Jeanne Jackson: Director for 17 years
Bob Eckert: Director for almost 14 years
John Rogers Jr.: Director for almost 14 years
Richard Lenny: Director for 11 years
Sheila Penrose: Director for almost 11 years
The average tenure of McDonald's 12 directors is 10.2 years, higher than the 8.3 year average tenure of all S&P 500 boards, according to a 2016 report by leadership consulting firm Spencer Stuart.
McDonald's average board tenure had been even higher until last year, when Andrew McKenna retired as chairman after 25 years as a director.
"Tenure is not a red flag, more of a yellow flag," O'Brien said. "Could be a symptom that the board is not addressing an issue in the best way." However, she stated that the current board has a lot of great expertise and is diverse. Still, not having a franchisee as a director is "a glaring omission from the board."
Although the McDonald's request to omit the proposal from the proxy is pending, if it were to be included and approved at the annual shareholder meeting, it could cause a ripple effect throughout the fast-food industry. For instance, Yum! Brands' (YUM) three fast-food chains, KFC, Pizza Hut and Taco Bell, are all mainly franchised. According to the company's latest annual SEC filing, KFC units are 93% franchised; 97% of Pizza Hut units are franchised; and, 87% of Taco Bell units are franchised. Yet there is no franchisee representative on the board.
"Franchisee operators are the best equipped to know who is best to represent them," O'Brien said. If the SEC grants the proposal to be included in the proxy materials, which will be voted on by shareholders at the annual meeting, O'Brien expects to get a "strong vote for it."
Action Alerts PLUS, which Cramer manages as a charitable trust, has no positions in the stocks mentioned.