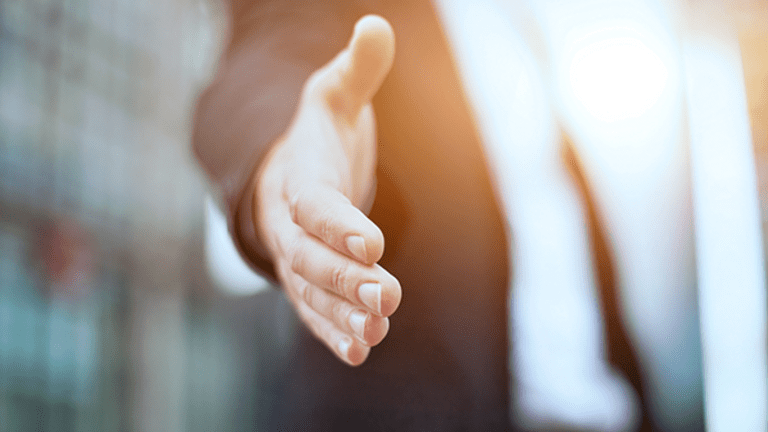 MBIA Unit's Credit Rating Drop Suggests A Sale or Activist Could Be Next
If the bond insurer doesn't find a buyer for itself soon, it could become a target of an activist fund pushing it to combine with Assured Guaranty.
If MBIA Inc. (MBI) - Get MBIA Inc. Report doesn't find a buyer for itself soon, it could become a target of an activist investor pushing for a deal.
That's because rating agency Standard & Poor's on Monday downgraded the municipal credit insurer's municipal bond insurance unit, National Public Finance Guarantee Corp., from AA- to A. It's an action that analysts believe increases the possibility that the financial services company will find a buyer for itself.
Mark Palmer, an analyst at BTIG Research, suggests in a report Monday that the natural buyer of the company would be Assured Guaranty (AGO) - Get Assured Guaranty Ltd. Report , which has said it will seek to consolidate the industry's remaining firms.
Case in point; Assured Guaranty CEO Dominic Frederico noted in May that there are some potential acquisitions of legacy guarantors or their insured portfolios still available to be acquired "and we are the most logical purchaser." It is likely that Frederico is referring to MBIA and other bond insurers in his comment.
And another indication that Assured Guaranty will seek to buy MBIA? The bond insurer in January acquired MBIA's European operating division, a move that also suggests it could be interested in buying the rest of the business.
"Assured Guaranty has made it clear that they want to buy all the other municipal bond insurers, be they active or inactive, and MBIA is the only other active public company writing new business," said Palmer. "At the end of the day MBIA's board is going to have to look at the reality that their ability to write a material amount of new business is potentially years away given the S&P downgrade."
Palmer suggests that BTIG's price target of $14 a share represents a fair valuation in a sale. MBIA traded recently at $8.92 a share, down from a recent high of $11.49 a share in January.
If the MBIA credit rating situation doesn't improve an activist hedge fund could emerge to help drive a deal if one isn't forthcoming first. Some high-profile activists have targeted MBIA in the past. Pershing Square Capital Management LLC's Bill Ackman targeted MBIA with a successful short selling campaign during the height of the financial crisis. Also, in 2009, Third Avenue Management LLC filed a lawsuit against MBIA, arguing that it had transferred assets to another unit, leaving the insurance company with "toxic" assets and a low credit rating, according to FactSet. The lawsuit was dismissed in 2011.
Nevertheless, if an activist were to seek to shake things up at MBIA, they would need to submit dissident director candidates at the company by early March to have them come up for an election at the financial services company's 2018 annual meeting, likely in May.
Activists seek to buy as many shares as possible when launching a campaign. However, at MBIA any investor seeking to buy 10% or more of the company would need to first obtain approval for the transaction from the New York State Department of Financial Services. 
There are some activist funds that specialize in the financial services sector. None have accumulated any stakes in MBIA - at least not yet. It has a $1.2 billion market capitalization, which suggests that variety of activists could target it. Insurgent funds specializing in the financial services sector include PL Capital's Richard Lashley, Clover Partners' Johnny Guerry, and Stilwell Value's Joseph Stilwell.
The credit downgrade comes after S&P earlier this month placed the company and its National Public Finance Guarantee Corp. unit on credit watch. MBIA COO Bill Fallon at the time said he was disappointed by the rating downgrade and didn't believe it was warranted, noting that it had $1.7 billion of excess capital and "significantly increased" business activity.
MBIA declined to comment.