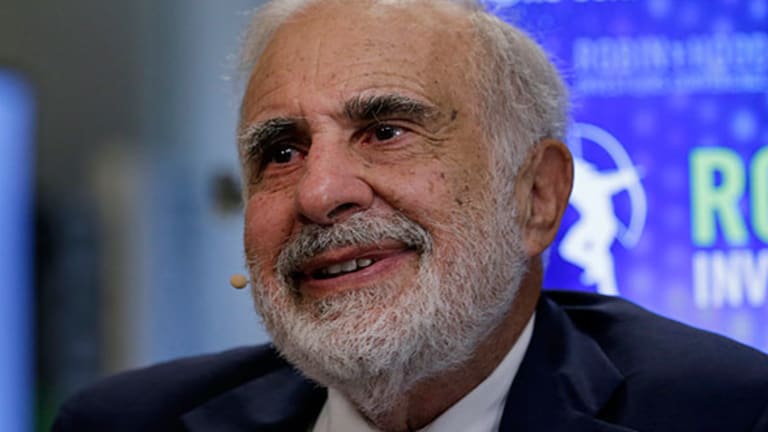 Publish date:
Market Hints Federal-Mogul Is Worth More Than Icahn's Latest Bid
Icahn Enterprises' sweetened $8 per share offer for the 18% of the auto parts maker it doesn't already own doesn't match where the stock has been trading.
Icahn Enterprises' sweetened $8 per share offer for the 18% of the auto parts maker it doesn't already own doesn't match where the stock has been trading.
Carl Icahn has raised his bid for the 19 million shares of auto parts maker Federal-Mogul (FDML) that his investment firm doesn't already own, but he still seems to want to get the outstanding 18% of the shares at a discount.
Icahn's Icahn Enterprises (IEP) - Get Report said in a letter to the board of Federal-Mogul on Friday, June 17, that it was boosting its offer for the shares it doesn't hold to $8 a share. That's up from the $7 a share that Icahn offered for the outstanding public shares back in February, when he first made an overture to roll up what his investment firm doesn't hold.
The market seems to be saying that there is more cash to come above the current bid, which values Federal-Mogul, based in Southfield, Mich., at just over $1.2 billion. Shares of Federal-Mogul closed Friday -- ahead of the announcement of Icahn's increased bid -- at $8.16 a share. The stock has risen another 7% in Monday's intraday trading, getting to $8.90 a share. Shares closed at $8.49 per share.
Meanwhile, the bid, even with the sweetening, doesn't come close to the value Federal-Mogul itself essentially put on its shares in February of last year, when it announced a $500 million rights offering that effectively valued shares at $13.15. Federal-Mogul revealed that rights offering shortly after Icahn's initial bid for the 18% was disclosed. At the same time, the company said it was suspending its previously announced plans to split the business into two enterprises, one encompassing its power-train operations, the other its aftermarket parts business, as it waited to see the benefits of some of the initiatives it had previously undertaken.
It's not clear that this is going to turn into some kind of bidding war. For one thing, except for the public market investors, Icahn doesn't have an opponent, which would seem a requisite for a real bidding war.
Ichan Enterprises, whose own shares are trading modest higher Monday, still has to secure the approval of the special committee of independent directors of Federal-Mogul. The company said Monday it has asked the committee to review the increased bid for the outstanding shares. The bid also would require the informed vote of a majority of shareholders.
The winner in all this may prove to be Gamco Investors (GBL) - Get Report , the investment operation of Mario Gabelli. Gamco is the second-largest shareholder behind Icahn and holds 4.6% of Federal-Mogul stock.
It's not clear what, strategically, Icahn plans to use with Federal-Mogul. Icahn Enterprises has holdings in a number of auto parts properties, including IEH Auto Parts, and in 2015 spent $340 million for the U.S. parts distribution business of Uni-Select Inc.
Late last year, Icahn prevailed in a bidding war for the auto parts retailing and maintenance business Pep Boys -- Manny Moe & Jack, paying $1 billion after Bridgestone dropped out. Icahn could fold the auto parts businesses into a single umbrella enterprise comprising all of his operations in the sector. Or he could strike an affiliation under which Pep Boys would become a primary merchandiser of Federal-Mogul brands, which include Anco wipers, Champion spark plugs and Wagner brakes.
This article originally appeared in The Deal, a sister publication of TheStreet.com focused on deals and dealmakers, on June 20. For more information about The Deal click here.