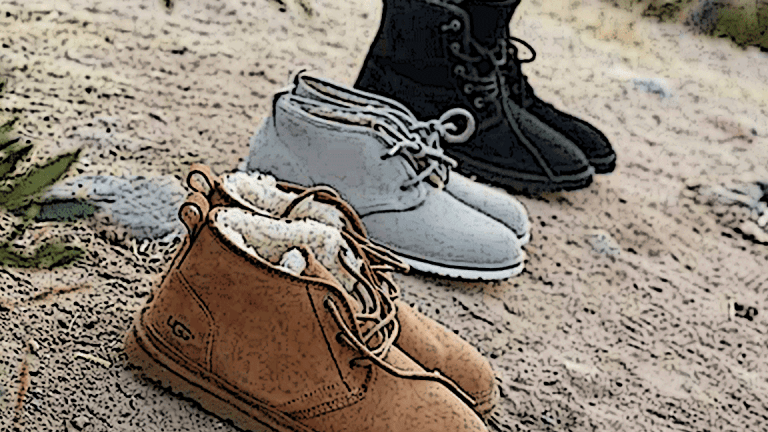 Marcato Capital Files Suit Over UGG Maker's 'Poison Put'
Shoe maker sets trigger requiring millions of liabilities to come due on a change in control like activist seeks.
This activist wants to knock the stuffing out of Uggs. 
Marcato Capital Management LLC filed a lawsuit seeking to block Deckers Outdoors Corp. (DECK) - Get Report from unleashing a "poison put" that required more than $100 million of liabilities to come due if the company approved the activist fund's majority-slate of dissident director candidates.
The lawsuit, filed late Monday, Oct. 23, in Delaware Chancery Court, is the latest escalation from Marcato's Mick McGuire, who last month launched an unusual director battle seeing to take control of the entire Deckers board as part of a campaign to pressure the company, which makes UGG boots, into considering selling itself or auctioning off smaller brands if the sale fails.
Marcato points to Deckers' calculations that any move to trigger a change-in-control provision would result in millions of dollars in accelerated equity awards and deferred compensation payments to executives. In addition, Marcato also argued in its lawsuit that Deckers, as of Sept. 30, owes roughly $103 million under an amended credit agreement that would come due upon a change in composition of the board.
The fund, which owns an 8.4% stake, wants Deckers to designate its director nominees as "continuing directors" before the vote, which they contend would nullify the company's "poison put." The fund wants its lawsuit to take place in early December. A key concern is that investors would be intimidated from voting to back McGuire's slate because they worry it would trigger accelerated debt payments. 
"Deckers' board must be held accountable for violating the core principles of corporate democracy by preventing shareholders from exercising their right to vote without suffering entirely avoidable, value destroying consequences," McGuire said in a statement.
However, at least one professor believes that a Marcato boardroom win wouldn't trigger accelerated payments.  University of Delaware Professor Charles Elson argues that he didn't believe that a proxy contest installing a majority of activist fund-backed directors constitutes a change in control. He noted that the directors, once installed, have a fiduciary duty to the whole company, not the activists that put them there. "Change in control has always been when one company takes over another," Elson said. "Replacing directors isn't in my view change in control. It is simply rather a change in oversight."
In addition, McGuire's lawsuit also charges that Deckers has also delayed its annual meeting by more than 13 months, which in most circumstances is illegal for Delaware-incorporated corporations. That's because the courts in Delaware, where over half of U.S. corporations are incorporated, have generally set 13 months as the longest they would accept between annual meetings in most circumstances. The bootmaker has scheduled its annual meeting for Dec. 14th, more than 15 months after it held its 2016 annual meeting in September 2016.
In a statement, Deckers said it will "vigorously defend itself against Marcato's claims, arguing that the fund's lawsuit is "unnecessary" and a "distraction" from the company's successful transformation. It added that the move is a "self-serving attempt to advance its own interests at the expense of all other stockholders."
Editor's note: This article originally appeared on The Deal, our sister publication that offers sophisticated insight and analysis on all types of deals, from inception to integration. Click here for a free trial.
More of What's Trending on TheStreet: