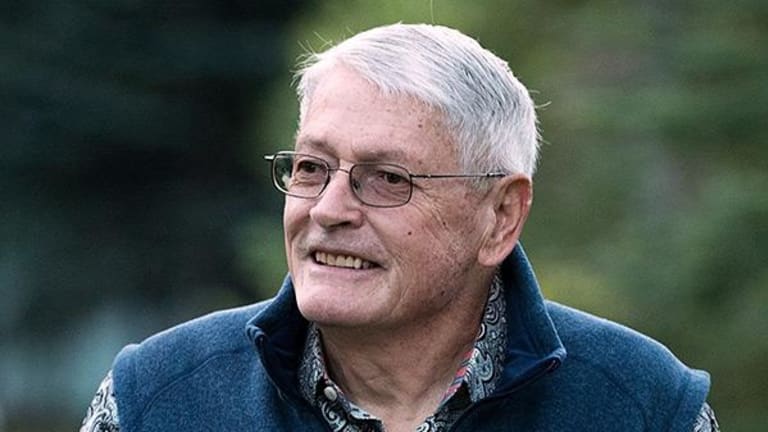 This Cable Billionaire Is Biggest Obstacle to Blockbuster Altice-Charter Deal
Merging Altice and Charter makes industrial sense. Figuring out how to pay for a deal and split ownership is another matter.
An Altice USA Inc. (ATUS) - Get Altice USA, Inc. Class A Report purchase of Charter Communications Inc. (CHTR) - Get Charter Communications, Inc. Class A Report would create a broadband and pay-TV powerhouse, and satisfy Patrick Drahi's desire to expand his U.S. territories.
Buying Charter would be prohibitively expensive for Altice, however. It would likely require John Malone, controls 25% of Charter through holdings in Liberty Broadband Corp. and other vehicles, to reduce his influence at the cable operator, which would be a challenge in itself. 
Snap Co-Founders Evan Spiegel and Bobby Murphy Have Lost Billions Since the IPO
Altice has a $22 billion market cap, compared to Charter's $100 billion. Following its merger with Time Warner Cable, Charter also has more than $60 billion in debt that a buyer would have to take on.
European cable baron Drahi bought up Cablevision Systems Corp. for $17.7 billion last year, after acquiring Suddenlink Communications Inc. for $8.5 billion in 2015. Drahi took Altice's U.S. arm public through a $1.9 billion IPO in June, raising capital and creating a new stock that it could use to fund acquisitions.
Paying with stock would reduce the cash that Altice would have to raise, but there is a catch. Drahi would have to convince John Malone and Charter's other backers to accept its stock as payment, which MoffettNathanson LLC analyst Craig Moffett suggested is not likely to happen.
No less an authority than Liberty Broadband CEO and Charter board member Greg Maffei seemed to squelch the idea during the company's second-quarter earnings call on Wednesday.
"The idea that we would take equities that we don't want is probably unlikely." Maffei said in response to a question about a deal with Altice.
Maffei did not entirely close off the possibility of a deal, saying the company would considered any offers.
However, Moffett heavily discounted it. "The ONLY reason John Malone would be willing to swap his equity in Charter for equity in Altice would be if he believed, with real conviction, that Altice could simply manage the asset better than Charter's current management," Moffett wrote. "It is not a knock on Altice to suggest that there is simply no way that Liberty would believe that."
More of What's Trending on TheStreet:
Paying in cash would require an enormous amount of debt. Liberty Broadband boss Maffei said he did not see the appeal of a heavily leveraged merger. If Charter wanted to lever up its balance sheet it could do that without selling to Altice.
Altice might have to pay Charter $500 per share, Barclays analyst Kannan Venkateshwar wrote in a report on the speculation of a deal. Charter currently trades at just under $400 per share. 
Raising $120 billion to $150 billion to fund the deal is "unlikely to be easy" considering the debt already on Charter's books, Venkateshwar added. 
If Altice could pull it off, it would be a challenge to make the deal pay off. At deal prices close to $500, Altice would have to raise Charter's long-term margins by more than 46% before Atlice shareholders would see any upside, Venkateshwar wrote. "Altice shareholders would effectively be underwriting this risk on behalf of Charter shareholders."
Another hitch with a cash purchase is that Malone is loath to pay taxes. The Liberty founder engineers complex transactions with asset swaps and spin offs to avoid taxes, and he would face a massive bill from the IRS if he exited Charter in a cash sale.
If Drahi sees Charter as the key to building his U.S. empire, he faces no shortage of challenges. The massive price tag is just the start.
Watch More with TheStreet:
Say Hello to the Next Gold Rush: Cryptocurrency Miners Are Showing Off Insane Rigs on Instagram
Editors' pick: Originally published Aug. 11.