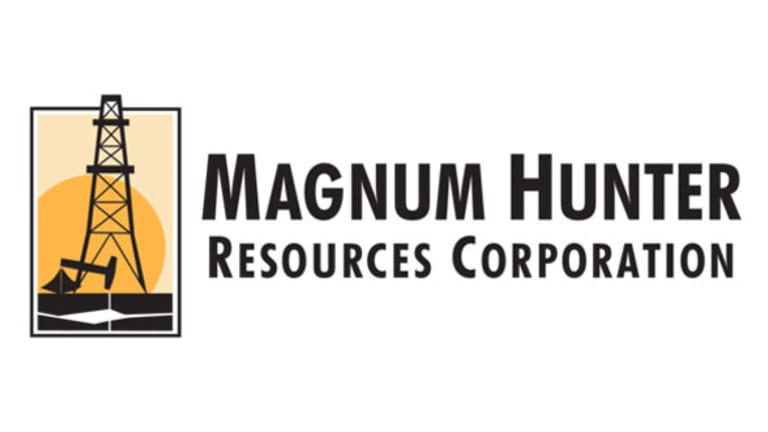 Magnum Hunter Bondholders Hire Advisers on Eve of $29M Interest Payment
Holders of the oil and gas explorer's unsecured debt have hired Centerview Partners and Akin Gump. Meanwhile, one shareholder is pushing the company to sell itself.
Magnum Hunter Resources' (MHR) bondholders have hired legal and financial advisers as the oil and gas company nears a $29 million interest payment on its unsecured bonds, sources said.
A source familiar with the situation and an industry source said a bondholder group has hired Akin Gump Strauss Hauer & Feld as legal counsel, and The Deal has learned that the law firm's Arik Preis has the assignment. The industry source said the bondholders' financial adviser is Centerview Partners LLC.
The clock is ticking for Irving, Tex.-based Magnum Hunter to work out a plan with its bondholders and preferred stockholders and make progress on a hoped-for asset sale and joint venture as it approaches a Nov. 15 payment on its $600 million in 9.75% senior unsecured bonds due May 15, 2020.
Those bonds last traded at 39.96 on Oct. 29, down from around 49 on Oct. 5 when the company hired advisers, according to data from Bloomberg Finance.
Franklin Resources (BEN) - Get Report held 11.3% of the bonds outstanding as of June 30, while Legg Mason (LM) - Get Report held 7.43% as of Sept. 30 and Jackson National Life Insurance Co. held 6.09% as of June 30, according to Bloomberg Finance data.
"I am aware that the company is actively putting together a [restructuring] package for bondholders and preferred holders," Dallas Salazar, CEO of energy consulting firm Atlas Consulting, said in a phone interview Monday.
Salazar, who holds just under 5% of Magnum Hunter's equity, has launched an activist campaign that aims to replace the company's board and management. He and an unnamed strategic investor he works with would be interested in investing further in the company and potentially participating in a takeover offer, but he noted that he is waiting for potential rights offerings and other strategic initiatives to take shape.
Meanwhile, an individual investor with stakes in the bonds, preferred shares and equity sent a letter dated Oct. 28 to Magnum Hunter's management, attempting to open a dialogue.
The Deal obtained the letter from investor Kevin McGrath, who claims in his communique to have a $2.5 million position in the 9.75% bonds, a holding of about 5% of Magnum's liquidation preference series C shares (about $5 million in face value), a position of about 2% ($4 million face value) of the liquidation preference D shares, a holding of about 0.5% of the liquidation preference series E shares, and an equity position under 1%.
As McGrath sees it, energy companies such as EQT (EQT) - Get Report , Antero Resources (AR) - Get Report , Gulfport Energy (GPOR) - Get Report , and private equity firm Lime Rock Partners would be interested in acquiring the company for its acreage and gathering system.

In his ideal scenario, if Magnum Hunter can't find a buyer for itself or its 45.53% stake in natural gas-gathering business Eureka Hunter Holdings, it should transfer its ownership interest in the pipeline to its secured debtholders to satisfy their claims.
If the company could do that, McGrath expects bondholders and preferred shareholders would be willing to participate in exchanges for, respectively, lower-coupon secured debt and common stock.
Magnum Hunter said in a June regulatory filing that it hoped to raise $600 million to $700 million from the sale of its Eureka Hunter asset.
"Should you choose not to open a dialogue with us, I will be very disappointed and begin to solicit stakeholder support to form a coalition to protect our interests in the company and warn you and the advisors of the dangers of fraudulent conveyance," McGrath's letter asserted.
Moody's Investors Service downgraded Magnum Hunter to Caa3 on Friday, warning in a report that day, "The downgrade reflects our view that [Magnum Hunter] will need to do a debt restructuring in a continued low commodity price environment, and may miss the coupon payment on its 9.75% $600 million senior notes due on November 15 absent a substantive asset sale."
The report criticized the company's capital structure. "High interest costs and preferred dividend payouts have historically drained [Magnum Hunter]'s liquidity and limited its ability to sufficiently invest in its core E&P operations," it read.
Magnum Hunter is working with financial adviser PJT Partners LP's Tim Coleman and Peter Laurinaitis, and legal counsel Kirkland & Ellis LLP's Brian Schartz, Edward Sassower, John Pitts, and Andrew Calder.
Other than its bonds, the company has a senior first-lien revolving credit facility with an initial borrowing base of $50 million led by administrative agent Bank of Montreal, due on Oct. 22, 2018, and a $340 million second-lien term loan led by the Cayman Islands branch of Credit Suisse, due Oct. 22, 2019, and bearing interest at either the alternative base rate plus 650 basis points or Libor plus 750 basis points.
Representatives for Magnum Hunter didn't respond to requests for comment. An Akin Gump spokesman didn't return calls, and neither did officials at Centerview, PJT, and Kirkland & Ellis didn't return calls.
---Claire Poole contributed to this report