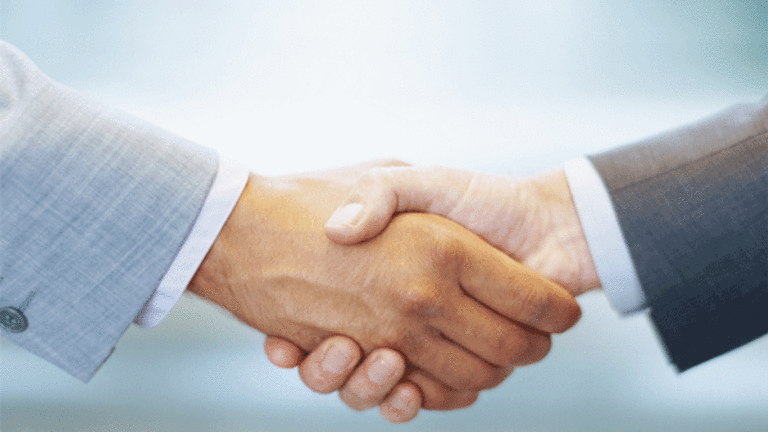 Madison Square Garden Gets Activist Investor
After a regulatory filing by a shareholder suggested that Madison Square Garden is undervalued, shares of the New York sports and entertainment group were up 2% Monday.
NEW YORK (The Deal) -- After a regulatory filing by a shareholder suggested that Madison Square Garden (MSG)  is undervalued, shares of the New York sports and entertainment group gained $1.33, or 2%, to $66.41 in Monday trading.
Shares closed at $66.26 Monday and were up $0.55 or 0.83% by midday Tuesday.
Not your typical activist, JAT Capital Management LP said in a late-Friday regulatory filing that it would seek "constructive" talks with management of Madison Square Garden, which is controlled by the family of James and Charles Dolan. JAT Capital's web site says the Greenwich, Conn., firm employs a "private equity-like approach to public equity investing, taking a longer-term perspective when evaluating investments."
In its 13D filing, JAT Capital said it would discuss "operations, strategy, management, governance, business, strategic plans, assets and capital structure," but would not seek to buy a controlling stake or merge with the company. The firm holds a 6.73% position.
Madison Square Garden owns the New York Knicks, MSG Network, Radio City Music Hall and a host of other sports and entertainment properties.
Steve Ballmer's $2 billion purchase of the Los Angeles Clippers implies rising prices for sports assets in big markets.
Moreover, consolidation among cable system operators that buy video content, and 21st Century Fox's pursuit of Time Warner Inc., reflect the increasing strategic value of premier cable TV programming. Live sports, in particular, have provided a bulwark against cord-cutters who might leave cable TV in favor of video services like those supplied by Netflix Inc., Amazon.com Inc. or Apple Inc.
While JAT Capital may not be storming the gates at Madison Square Garden, the 13D filing gives a new management team something to think about.
Madison Square Garden's board appointed Tad Smith CEO in late February, and named Sean Creamer as CFO in early August.
Smith told investors during an Aug. 20 earnings call that the company has conducted a strategic review since he joined.
"We believe in the importance of owning content," he said.
The company has already made moves.
In April, Madison Square Garden sold Fuse Network LLC to Jennifer Lopez-backed SiTV Media Inc. for about $225 million and a minority stake in the company.
Madison Square Garden picked up a 50% stake in the producer of the Tribeca Film Festival for $22.5 million in March.
Amy Yong of Macquarie Capital wrote in an August note that the company would have to outline priorities for its more-than $200 million in projected free cash flow, with potential uses ranging from developing its own businesses to purchasing others or funding efforts like its 2013 joint venture with music entrepreneur Irving Azoff.
Madison Square Garden divides its assets among three groups.
MSG Sports owns the Knicks, Rangers, New York Liberty and a range of sports properties. MSG Media contains MSG Network and other content assets. MSG Entertainment's portfolio includes venues such as Madison Square Garden, Radio City Music Hall and the Forum in Inglewood, Calif.
Madison Square Garden declined to say whether it has held talks with JAT Capital.
Likewise, JAT Capital declined to discuss when contacted what specific moves it would like Madison Square Garden to take.