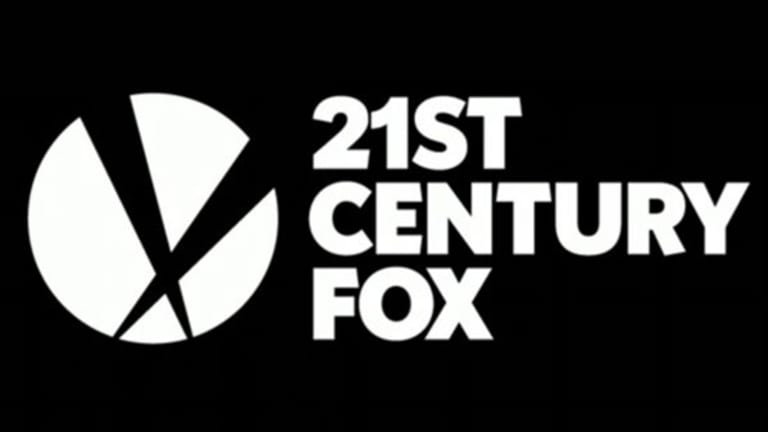 Macquarie Says Time Right for new Fox bid for U.K.'s Sky
Macquarie analysts say the political situation is more favorable to a takeover of the U.K. pay-TV leader than it was five years ago.
Australian investment bank Macquarie Group on Friday revived the idea that Rupert Murdoch's Twenty-First Century Fox (FOXA) - Get Fox Corporation Class A Report should buy the 61% of U.K. pay-TV operator Sky  it does not already own, suggesting that the time, the circumstances and the financials are now right for a deal.
"That moment has come, with Sky shares down 32% [year-to-date] in US$ terms," Macquarie analysts wrote in a research note, which put Sky's current enterprise value at about £20.7 billion ($27.4 million).
 Murdoch's News Corp. abandoned its previous £7.8 billion buyout offer for Sky's predecessor company,  British Sky Broadcasting Group, five years ago and subsequently separated its publishing and Australian pay-TV businesses from its global TV and film assets.
The notion of a revived bid would have been incendiary in 2011, when the offer was withdrawn amid a phone hacking scandal that closed News Corp. tabloid News of the World and damaged the reputations of both Murdoch and his son James, who chaired BskyB at the time.
However, the analysts argued that the resignation of former Prime Minister David Cameron following the U.K.'s Brexit vote this summer will "mitigate" the political complications of the merger. Cameron was "closely tied to the Murdochs and News U.K. editor Rebekah Brooks," who is CEO of the U.K. news publishing division, the analysts noted.
Yet the opposition to the 2011 deal was based on more than just the Murdochs' influence with politicians, with critics also focused on questions of plurality of media ownership and the independence of news sources. These concerns might not have been assuaged fully by the demerger of News Corp. and Fox or by a renewed promise to spinoff Sky's news channel as a separate company.
A spokeswoman for the influential broadcast trades union Bectu said the organization had opposed the further concentration of the TV market last time round and would likely "prompt similar serious concerns about market impact, content, UK production and employment."
She added: "We would certainly expect any such move to be fully examined by parliament and the regulatory authorities."
But Macquarie analyst Guy Peddy said that legally, at least, the News Corp. demerger meant that the media plurality issue should have gone away. It was no longer a matter of a newspaper company, News Corp. subsidiary News U.K. Ltd., buying a TV company, but one where a TV company, Fox, was acquiring Sky. "TV can buy TV, he said, adding that Sky was a minority broadcaster in a market dominated by the British Broadcasting Corp. and ITV plc.
He agreed the real uncertainty would be the political questions. Would politicians seize on the fact that the Murdochs were at the helm of both News Corp. and Fox? Where would the new prime minister, Theresa May and her culture secretary, the politically untested Karen Bradley, stand on the matter? Would investigations following a real bid show either May or Bradley to have been more connected than previously realized to Murdoch? In 2011, the culture secretary of the time, Jeremy Hunt, was seen as part of the group around Brooks.
Peddy said the catalyst for the Macquarie note had been speculation in the U.S. that Fox might sell the shares in Sky rather than buy the whole business. Instead, his team had argued the alternative case.
In the note, the analysts said the logic was "simple when you put the pieces together." Sky's recent acquisition of its German and Italian sister broadcasters, Sky Deutschland and Sky Italia, has allowed to achieve scale on content and technology, while a Sky/Fox combination would give Sky stronger financial backing for more content acquisition. This could include the rights to broadcast motor racing from Formula One, which is up for sale and "offers a unique opportunity to own rights for cross-border distribution."
They also argued that a deal would be good for Fox, which would gain direct ownership in a premium pay TV distribution service at a time when its home U.S. market is more difficult than Europe.
At the same time, they called the deal financials "compelling at a "modest 20% price premium" of about 1,020 pence ($1.35) a share, implying an enterprise value to Ebitda multiple of 11 times.
They said Sky remains significantly undervalued compared with their target of 1,400 pence a share and added that a 20% premium offer would be equivalent to the same enterprise value-to-operating profit multiple as Fox's bid for Sky in 2010.
"In our view," they concluded, "even at this level, Sky's share price would fail to recognise the superior and more diversified UK revenue stream, international growth and the lower sports rights inflation risks. This would make a transaction even more compelling for Fox."
Fox and Sky both declined to comment.
Sky shares were down 5.5 pence at 867.50 pence on Friday afternoon in London.