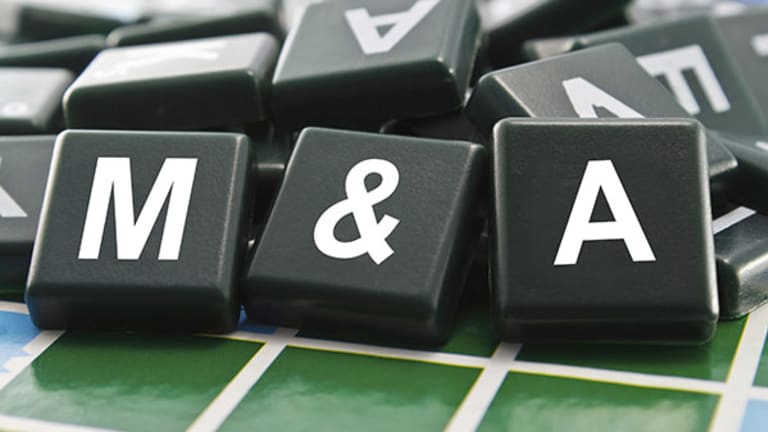 M&A Market Action Behind Bright 2017 Outlook
Three times as many surveyed this year report being constructive on the M&A outlook vs. a year ago.
The frost isn't even on the pumpkins this year, but that doesn't mean it's too early to start looking into the future, including the bulk of 2017.
For the M&A market, that future looks bright. (Anybody who pivots to that "... I gotta wear shades" song is automatically barred from reading the balance of this article.)
"We learned 32% of our respondents believe the M&A market will improve next year," Bill Casey, EY America's vice chairman of Transaction Advisory Services, said in a recent interview. "Last year we had 10%."
EY, the professional services firm and a member firm of Ernst & Young Global Ltd., recently published the results of its Global Capital Confidence Barometer. It found 75% of U.S. executives planned an M&A transaction in the next 12 months. Compare that with the long-term average -- EY's latest report is the fifteenth in the series -- of 45%.
Among the characteristics driving the optimism: Increasing digitalization and other disruptive influences are changing business models, prompting corporate management to pursue strategic deals. "They're looking for the potential for the deals to be transformative," Casey said. That could mean entering new markets, or pursuing product extensions. "It's all about how we evolve the business model."
Meanwhile, in a continually lackluster economic environment, "inorganic growth is a big part of the growth strategy," Casey said.
But how "transformative" can deals be without reaching blockbuster, mega cap size? According to the confidence barometer, the overwhelming majority -- on the order of 98% of respondents -- said deals would be more tactical, as well as smaller. Think transactions on the order of sub $1 billion. That would extend the trend that's been in place for all of 2016, when deal flow slid down to the clutch of the middle market and even lower.
As if to show the M&A market hasn't completely lost its appetite for mega deals, the week's announced transactions included the biggest deal of the year to date: The $108 billion (including assumed debt) combination of AT&T (T) with Time Warner (TWX) , the ambitious initiative to create a powerhouse in global telecommunications, television and film.
In another transaction that vaults into the ranks of the year's biggest deals, chip maker Qualcomm (QCOM) confirmed it struck a $47 billion deal to buy NXP Semiconductors NV (NXPI) .
Year to date, deal flow is up 66% over this period last year, but aggregate value has declined 36%.